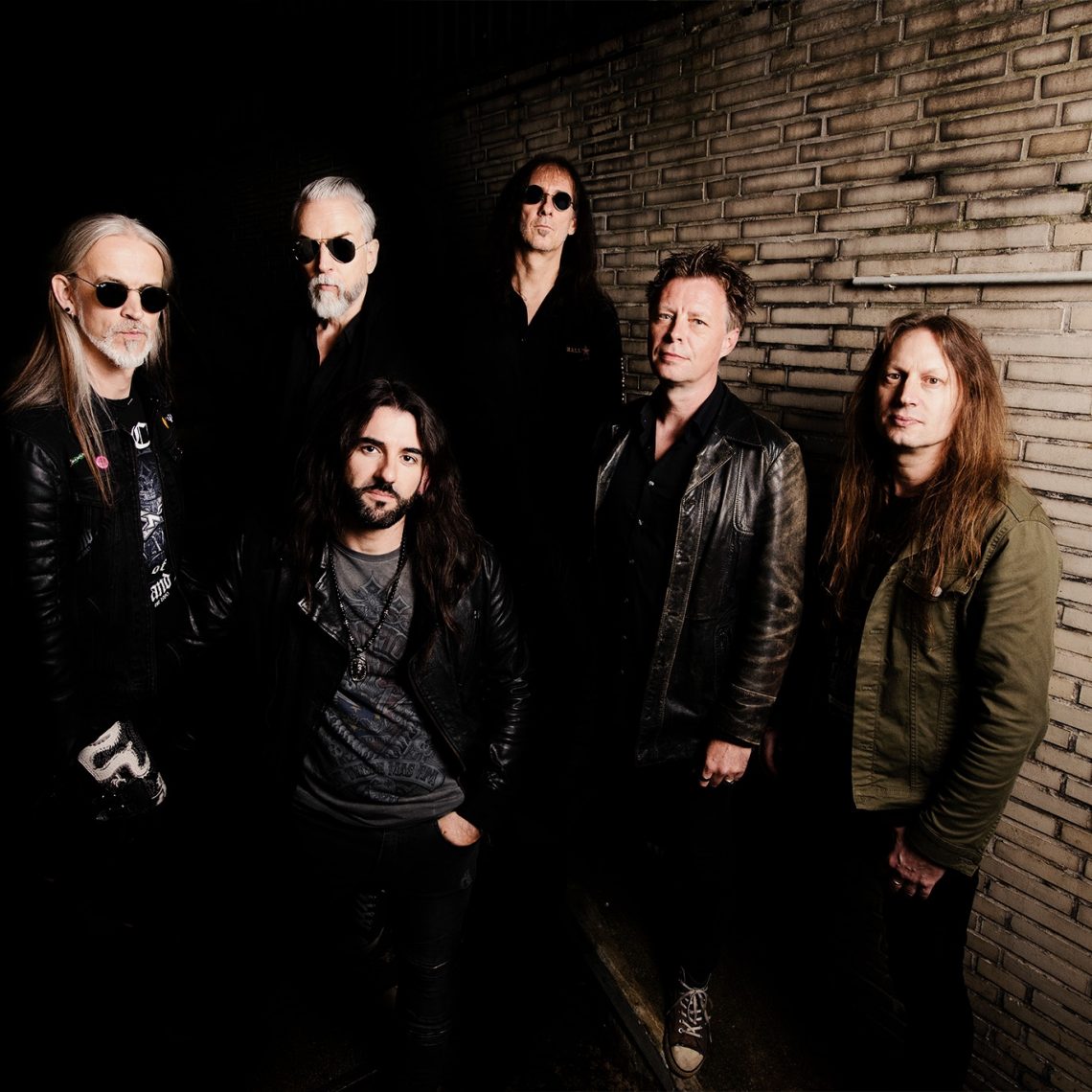 THE UNITY – New Studio Album PRIDE Released March 13th on SPV
17th February 2020
0
By
John Deaux
The Unity, the exceptional melodic German / Italian power metal band formed by Gamma Ray drummer Michael Heré and guitarist Henjo Richter, have confirmed the release of their awesome third album, 'Pride' on March 13th on Steamhammer / SPV. 'Pride', which will be available as a digipak CD, double gatefold transparent with black swirls vinyl (with printed inner sleeves), download and stream, is an even more impressive opus than 2018's much lauded predecessor 'Rise'.
Reflecting on the group's consistent, impressive development, Italian vocalist Gianbattista Manenti states that "I'd describe our current material not merely as an evolvement, because every band evolves in one way or another. In fact, I'm pretty proud of what we've achieved so far, not only in musical terms but also on a personal level."
Virtually all members of the superbly 'tight unit' of Manenti, Ehré and Richter, plus guitarist Stef E, bassist Jogi Sweers and keyboardist Sascha Onnen, were involved in writing the 12 captivating songs presented on 'Pride', ensuring on the one hand the album's intended stylistic diversity, and on the other that all band members identify with the material. "It also makes you think out of your own little box, because everybody has special talents and preferences which can result in surprising nuances as part of the creative process," explains Michael Ehré.
Pride's broad stylistic range includes radio friendly hard rock numbers such as 'Hands Of Time', 'Line And Sinker' and 'You Don't Walk Alone' through raw metal attacks like 'Scenery Of Hate' and the uptempo 'Damn Nation', to real shuffle rock tracks such as 'Rusty Cadillac'. The Unity have again applied the highest standards to combine all these elements in a uniform and contemporary-sounding sonic frame, with all songs – irrespective of their individual tempo – culminating in deeply melodic chorus sections.
'Pride', which (like its predecessor 'Rise') was recorded at the B-Castle Studio in Nordenham and mixed and mastered by Achim Köhler (Brainstorm, Sinner, Primal Fear) at his Indiscreet Audio studios, directly addresses the issue of a planet which seems to have been turned upside down in ecological and social terms. "Climate change, governments that act illegally, rampant populism – those are topics that you simply have to comment on," The Unity explain, taking, according to guitarist Stef, an unequivocal stand "against any kind of political radicalism, intolerance and oppression on 'We Don't Need Them Here'; the chorus is a passionate anthem to freedom." 'Hands Of Time' warns of the increasing destruction of the environment, while 'Line And Sinker', the second single – set to be released with a lavish video clip on 28 February – also allows insights into personal emotions. 
'Pride', a consummate, uplifting, deeply melodious offering, which more than justifies the epithet of 'classic third album syndrome', is all set to blast The Unity into Hard Rock's heady stratosphere.
How useful was this post?
Click on a thumb to rate it!
Average rating 5 / 5. Vote count: 1
No votes so far! Be the first to rate this post.
Related