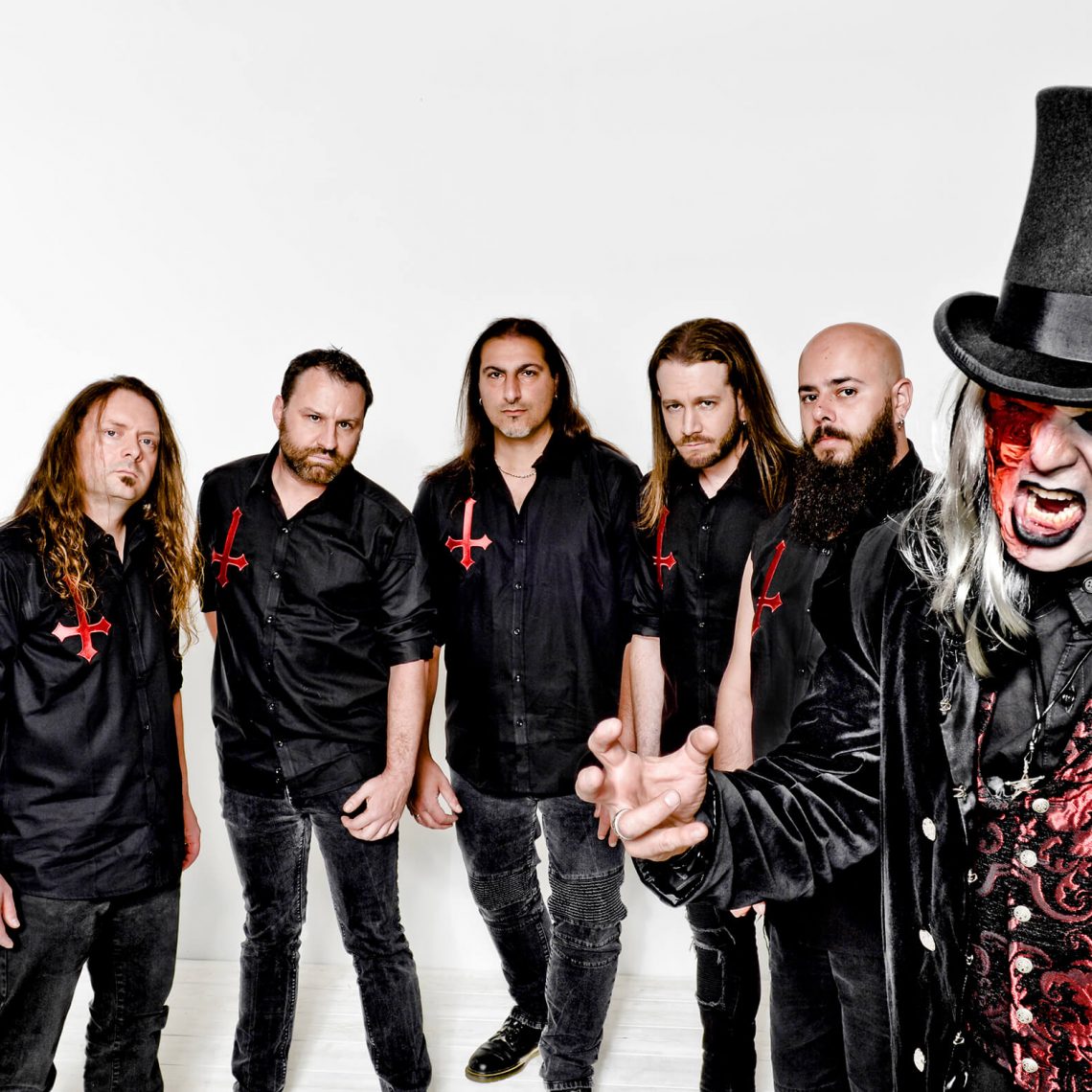 Them – Manor Of The Se7en (Seven) Gables
4th October 2018
2
By
John Deaux
Manor Of The Se7en Gables is only Them's 2nd album and it's a natural progression from Sweet Hollow.
Once again, Manor Of The Se7en Gables is a concept album of sorts as it has a continuing theme of horror stories running through the lyrics. But this album is a lot harder than their previous outing and a shed load more technical. This 6 piece band have totally explored what each musician is capable of and put their virtuosity into each and every track. 
There hasn't really been a band exploiting this genre of Metal since Mercyful Fate and early King Diamond. You can tell that King Diamonds vocals have been an inspiration or even a major influence.  KK Fossor (ex Coldsteel) utilises a very similar falsetto. The sheer shred of Markus Johansson an Markus Ullrich trade licks just like Denner and Sherman of Mercyful Fate. But that's where the similarities end. 
Drummer Angel Cotte (formerly of Demolition Hammer) has some of the most demanding drum patterns on this album which adds to the whole cinematic experience of this album.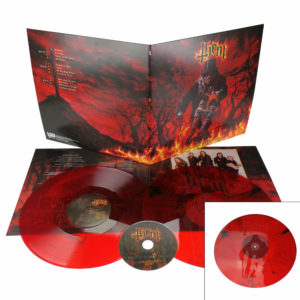 The 180gm vinyl version of this album looks spectacular. A vibrant red with black swirls and the etching that's on side D (it's a double album) is sublime. Not only is this a really nice addition to a record collectors assemblage but it would look amazing, framed and mounted.
The lead track of this album, Witchfinder, is a superb track, although it's not a true representation of what to expect from this album. It's so rich and upon every listen to this album you'll discover something new that you didn't notice on the previous listen (which is rare).

Them
are going to be a band well worth going to see live. Not just for the cinematic live show but also to see if they can pull off what they've achieved on this record live. 
Manor Of The Se7en Gables is an album worthy purchase of any metaller.
Score 8/10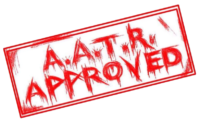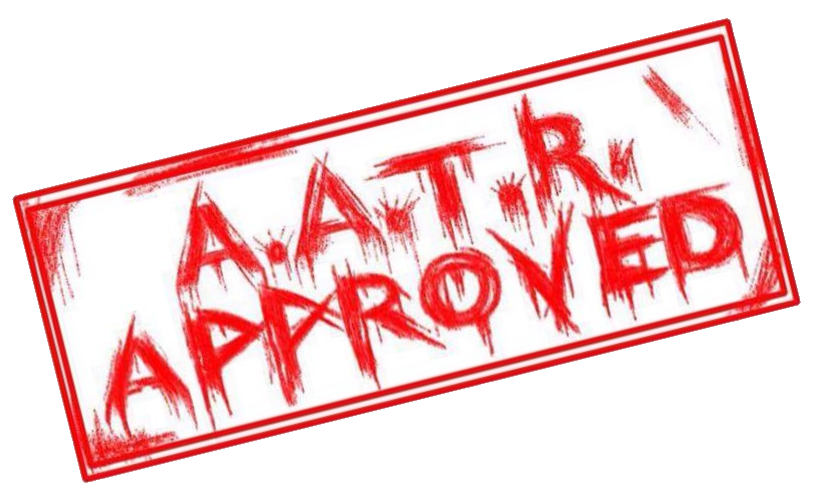 Track List
01 Residuum (Intro) 
02 Circuitous 
03 Refuge in the Manor 
04 Witchfinder 
05 A Scullery Maid (Interlude 1)
06 Ravna 
07 As the Sage Burns 
08 The Secret Stairs 
09 Peine Forte Et Dure (Interlude 2) 
10 Maleficium 
11 Seven Gables to Ash
12 Punishment By Fire 
Label
SPV/Steamhammer
Release Date
26th October 2018
For all things THEM click HERE and to purchase the album, click HERE
How useful was this post?
Click on a thumb to rate it!
Average rating 0 / 5. Vote count: 0
No votes so far! Be the first to rate this post.
Related
About the author
Some say Yank My Doodle, It's A Dandy! is a biographical movie based on John. Some have even said that his favorite artist is Chesney Hawke! All we really know is he sleeps inside out and his hair tastes like candy floss.