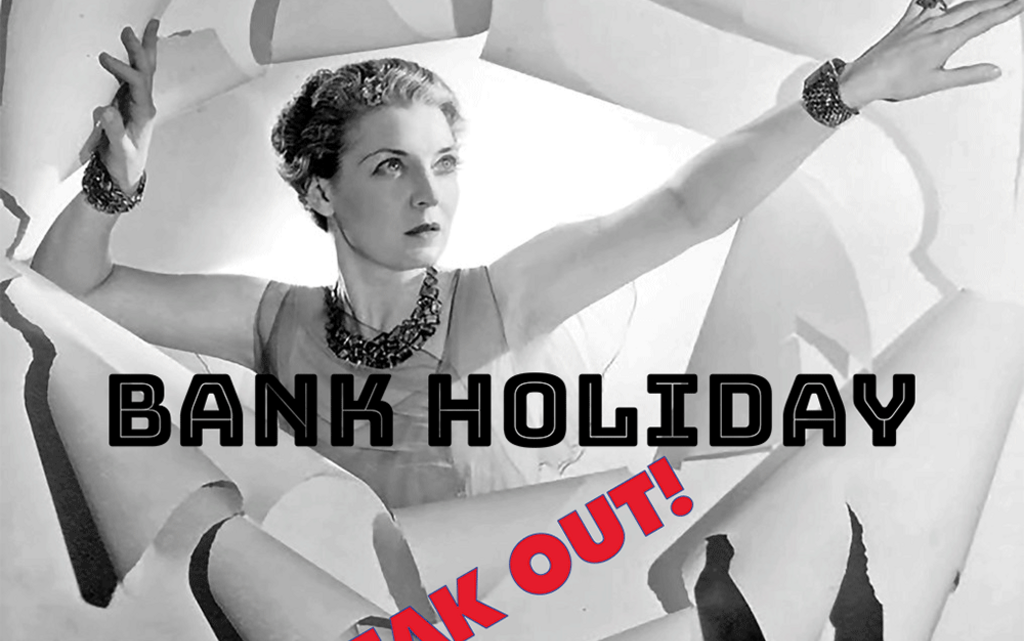 There's A Riot Goin On and The Zine present BANK HOLIDAY BREAKOUT – 31st May 2021 Kings X London @ The Water Rats
25th May 2021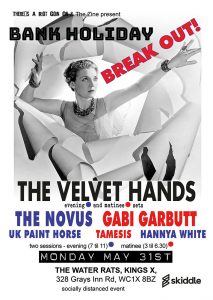 Socially distanced event run over 2 sessions evening and matinee. Line up including The Velvet Hands, headlining both sessions, plus The Novus, Gabi Garbutt, UK Paint Horse, Tamesis & Hanya White Tickets on sale 10.00am Thursday April 29th The music industry and artists have spent months in lockdown and now from May 17th live indoor music will be possible with socially distanced audiences.
The Water Rats are just one venue that have pulled on all their resources to survive and assisted by The Music Venue trust to receive Arts Council funding but first and foremost their aim is to bring back live music.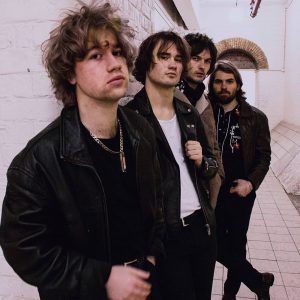 THE VELVET HANDS
The Velvet Hands blend slacker story-telling and belting guitar riffs reminiscent of The Strokes or contemporaries such as The Vaccines, or Parquet Courts with rousing punk choruses that recall The Clash. Described by The NME as "full of bolshy spirit", the band's self-recorded debut album went on to be Huw Stephens Radio 1 Album of the Week. Of that album, Radio X DJ John Kennedy said, "Every single they've released is an instant hit as far as I'm concerned". The singles also caused a stir with tastemaker blogs, described as "Jaw droppingly good" (Gigslutz) and "The second coming of rock and roll" (For The Love of Bands). Part of Cornwall's blistering garage-rock scene, and now a focal point of London's underground guitar scene, pre Covid the band, in 2019, supported Frank Turner, The Bluetones and headlined stages at The Isle of Wight Festival and Why Not. The band have just dropped 'Star' their first release for 2021 an acerbic look at celebrity culture.
THE NOVUS
Having been described as "the most powerful thing to come out of Birmingham since the industrial steam-engine", The Novus lead the Gen-Z charge fuelled by council-estate angst & longing for escape from small-town mentalities with their bigger-picture ideologies. Impossible to put in a box, The Novus extract influence from all areas – from 70s psychedelic rock to contemporary post-punk & are obsessed with every aspect of the eternal realm we call
'art'.
Renowned for raucous DIY live-shows, in unusual & often secret locations they have continued through various lockdowns with socially distanced events and continued support from BBC Introducing West Midlands, BBC 6 Music, Radio X, Radio 1 The Novus debut EP: 'Thaleia Standing' is out in June, preceded by current single 'I Serve Not'
out now.
GABI GARBUTT
Punk-poet Gabi Garbutt released her debut album The Discredited Language of Angels in November 2019. She and her band The Illuminations have toured Europe and the UK with The Libertines and with Edwyn Collins, and in October 2021 they will support The Boomtown Rats at the London Palladium. This bank holiday, Gabi treats us to an intimate acoustic show. 'Lyrically it's at a level you rarely hear… consistently brilliant and unpredictable.' – Cerys Matthews, BBC6 Music.
'This will be amongst the best new tunes you hear all day, all week, maybe even ever,' – Chris Hawkins, BBC6 Music.
UK PAINT HORSE
" (definition) UK Paint Horse: A rare breed of cowboy misfits who combine the conformational characteristics of a post-punk 4 piece with the indulgent woes of hopeless romanticism and introductory theme songs. "
TAMESIS
Tamesis is based around a collective of songwriters in South East London, named after the Anglo-Celtic Goddess of the Thames, combining a spiritual ethos with psychedelic riffs and folk- inspired vocals. Their self-titled EP was released in 2020 followed by the singles 'Season Of The Witch' and more recently 'Carousel' 
Hannya White
London-based musician and visual artist, burst onto the independent music scene, in the UK last year following live performances at venues in London, music with its sheer originality; an unusual combination of the playful and the dystopian.
Presenting The Freak Zone Plalist on BBC6 Music for Stuart Maconie. https://www.bbc.co.uk/programmes/m000tsnt
She released her first Solo EP "No Preview" featured in "Bandcamp New and Notable, Skope, Mag, Tinnitist, Turn up the Volume says "The way she infiltrates your worried thoughts with electro-scapes boggles your psyche. It's a perplexing experience. Expect the unexpected."
Latest paragraph from Water Rats
The Water Rats is absolutely thrilled to announce that we have been successful in receiving further support from the Culture Recovery Fund. This follows the initial funding we received in Round 1. A huge thank you to Arts Council England, Department for Digital, Culture, Media and Sport and the HM Treasury for making this happen. It is a true lifeline for our beloved venue and for all the staff who work here, the hard working promoters who organise our shows and the brilliant performers who entertain us. And none of this would have been possible without the incredible dedication and perseverance of the amazing Music Venue Trust who have fought our corner and those of all the other embattled music venues up and down the land. We are incredibly grateful to everybody who has been a part of this process to secure our financial existence and ensure that there remains a stage for musicians to perform on. We can't wait to have you back through our doors and the music back in our ears very soon.