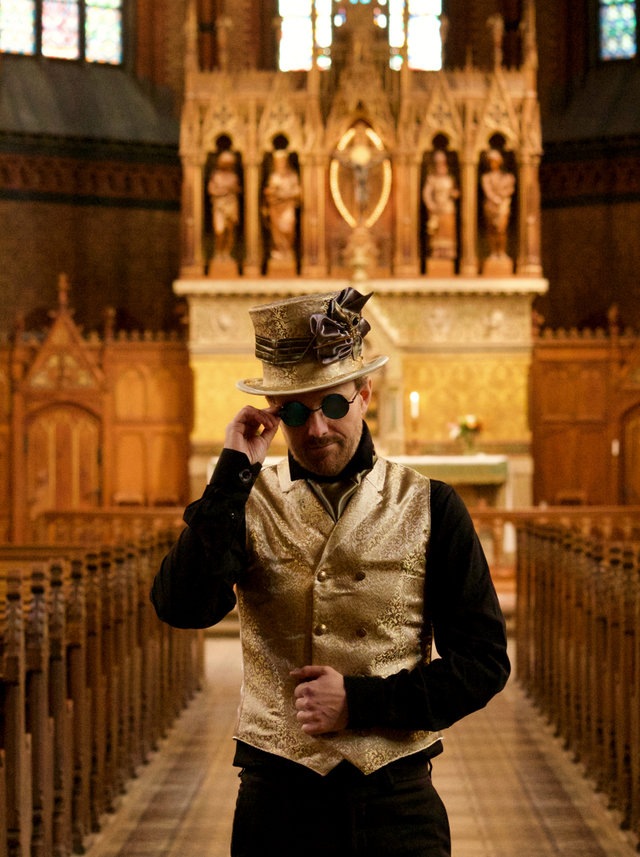 Therion – Beloved Antichrist
16th February 2018
This was an undertaking. Beloved Antichrist is Therion's 15th album. After over thirty years, Christofer Johnsson, and his crew, have seemingly taken Therion to its logical conclusion. Over the years, you can follow the evolution of Therion over time rather viscerally, and by February 2018, we finally arrive at the shore of Beloved Antichrist. Clocking in at three hours, with three discs, this is not an album to casually absorb through osmosis. Beloved Antichrist is a concept album, a story inspired by Vladimir Soloviov's «A Short Tale of the Antichrist». This album is a composition in the truest sense of the word.

Johnsson explains the impetus:

 "I would now say it's rather inspired and partly based on it. Certain scenes are more or less exactly from the book, but most scenes have no connection with it at all. It is simply the main idea of the antichrist character that is very much based on the book. Stories of musicals and operas are either too political, too shallow or too complicated to be good. Those that are exceptions are also the successful ones. We have taken a great story by a classic Russian philosopher and modernised and perfected it into a great new story that could make it worthwhile for a very broad audience." 

There is something palatable about this music undertaking. Unable and unwilling to be pinned down by genre labels, Beloved Antichrist is an opera, with a basis in metal. You get the usual power chord riffing, but it's much softer. Somehow, Therion have fused both metal and opera in a way that would be an attractive intro to both opera and metal for the inexperienced. But make no mistake, this is a pure opera. Occurring in three acts, with three different storylines, over a full three hours, Beloved Antichrist is not what one would expect from a «metal band». Whether one feels this is too pretentious and artsy is up to the individual listener. Therion aimed for the stars of a firmament recalling the past.

It is worth repeating that if you are coming into this album expecting catchy hooks and double kicks, this is not the album for you. The meat of the album is the vocal part of the score, with a full operatic choir and classical sopranos and tenors. There are some parts, such as in Behold Antichrist(which is probably the most interesting track, with opera, a bit of 70's prog, and definitely one of the heaviest tracks) that come across much heavier and more metal than other songs, but Therion somehow manages to soften even the sinister chugging of a rock guitar. Trying to grasp onto the hooks and something memorable that you can sing to, headbang to, is like trying to grab water with your hands. It just isn't going to work.

Christofer Johnsson says this album was written to be performed live and truly the atmosphere and feeling of the album would be much less flat sounding when in a concert hall, watching the performers show you their skill and musical prowess. Beloved Antichrist may be, for some, more of a collectors' item. For others, it will be a fun live experience. For the rest of us, it might be a bit too up in the air.

Beloved Antichrist is as much a curiosity as anything. Therion may have reached their logical conclusion as I said before. It seems that this album would be the perfect soundtrack for a three hour 1970's technicolour film epic. It's ambitious to the point of maybe not really working just as a flat out album for streaming or casual listening. There aren't any bangers, and there aren't any bops; it's still a solid effort full of talent and personality.

Score 7.4/10
Tracklist: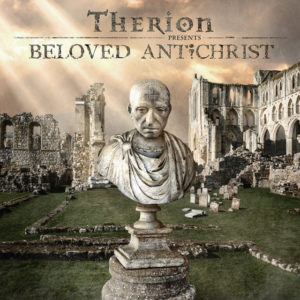 Act I
01. Turn From Heaven
02. Where Will You Go?
03. Through Dust, Through Rain
04. Signs Are Here
05. Never Again
06. Bring Her Home
07. The Solid Black Beyond
08. The Crowning Of Splendour
09. Morning Has Broken
10. Garden Of Peace
11. Our Destiny
12. Anthem
13. The Palace Ball
14. Jewels From Afar
15. Hail Caesar!
16. What Is Wrong?
17. Nothing But My Name
Act II
01. The Arrival Of Apollonius
02. Pledging Loyalty
03. Night Reborn
04. Dagger Of God
05. Temple Of New Jerusalem
06. The Lions Roar
07. Bringing The Gospel
08. Laudate Dominum
09. Remaining Silent
10. Behold Antichrist
11. Cursed By The Fallen
12. Resurrection
13. To Where I Weep
14. Astral Sophia
15. Thy Will Be Done!
Act III
01. Shoot Them Down!
02. Beneath The Starry Skies
03. Forgive Me
04. The Wasteland Of My Heart
05. Burning The Palace
06. Prelude To War
07. Day Of Wrath
08. Rise To War
09. Time Has Come/Final Battle
10. My Voyage Carries On
11. Striking Darkness
12. Seeds Of Time
13. To Shine Forever
14. Theme Of Antichrist
Label
Nuclear Blast and Therion
Released
2nd February 2018

 For all things Therion click HERE and to purchase the album click HERE