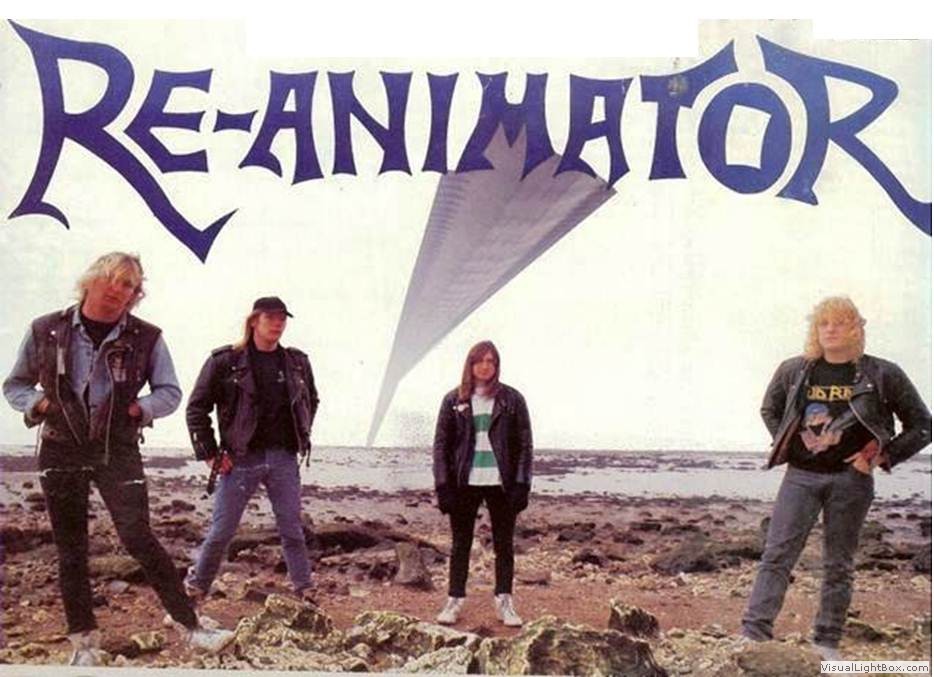 Thrash Under Pressure: Re-Animator
26th July 2016
British thrash was more than just the Big 4. There were other bands too who were on the fringes of greatness within the scene.
One such band was Hull's Re-Animator, proving there was more to the city than Philip Larkin and John Prescott.
After forming in 1987 they gave a copy of a demo to Acid Reign, who they hit it off with due to their similar senses of humour, at a gig they played together in the glamorous northern town of Bradford. The tape found its way to Music for Nations and they were signed soon after. It's sometimes that simple.
The Deny Reality EP was the first release. It was a six track offering and sounded unlike any other band at the time. They had bags and bags of splendid riffs that they used to form the songs that included socially relevant lyrics with a humorous twist. Make no mistake, Re-Animator could thrash with the best of them – listen to D.U.A.F. If you don't believe me.
Condemned to Eternity was hot on its heels in 1989. It picked up where the EP – which was more or less a starter before this main course – left off. What The Funk? is a peculiar song and I'm sure you can guess which genre it combines with thrash to form a peculiar instrumental, but the album was generally a guide to how thrash should be done. Their quality was improving all the time and they were rewarded with European tour opening slots for Exodus and Nuclear Assault.
Laughing followed in 1991 and was as good as, if not better than, most of the thrash coming from the other side of the Atlantic at the time. This album seems a lot more tongue-in-cheek than their previous efforts. Hints of funk and reggae are thrown in here and there. There's a song about Laurel and Hardy and what's with that Dead Kennedy's cover? Bizarre. It was a great album at a time when the scene was pretty much dying on its arse though.
In 1992 Re-Animator released what would be their final album, That Was Then, This Is Now. It wasn't bad, but it was far from their best. But, hell, there were other bands doing far worse at the time. Metal was in a bad way and that was it really. The band called it a day very soon after without evening bothering to tour it. A sad end to something that could have been so great.
Re-Animator re-animated themselves in 2013 and have played a few gigs since. The love of thrash has reached a new peak and fans were thrilled to see them return.
Could there be a new album to tie in with Hull's City of Culture status next year? That might be hoping for too much.
Put them on your playlist: D.U.A.F., Buried Alive, Big Black Cloud.