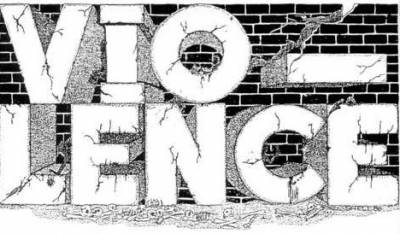 Thrash Under Pressure: Vio-lence
11th November 2016
Vio-lence were formed in 1985 at thrash metal's ground zero, the Bay Area of San Francisco. Never really reaching the heights of some of their contemporaries, Vio-lence were a fairly stable thrash unit who just didn't get the credit they deserved.
Their most notable members were now-Machine Head mainman, Robb Flynn – present as just a guitarist – and Phil Demmel, now also with Machine Head.
A demo was recorded in 1986 and a deal was forged with Mechanic Records. 1988 saw their debut hit the shelves.
Eternal Nightmare was its name and it fired a warning shot across the thrash scene that there was a new band in town. It might be the Bay Area influence, but this album sounds incredibly Exodus-ian. That isn't a bad thing by any stretch and there will always be comparisons with other bands within the scene, but this is like listening to Pleasures of the Flesh II or something. It's still pretty solid and the songs are packed with great riffs and solos, even though it sounds like they were nicked following a mugging of Gary Holt down a dark alley.
Their first record didn't sell that well due to poor marketing, but Megaforce were now at the helm and 1990's Oppressing the Masses did a lot better. Vio-lence no longer sounded as much like Exodus and were forging their own sound rather than forging someone else's. The vocals are a lot rawer on this album, the songs are faster and there are hints of hardcore here and there. They were moving in the opposite direction compared to the majority of thrash bands at the time and it was a very good thing.
In 1991 there was a Vio-lence EP entitled Torture Tactics. This contained leftovers from the Oppressing the Masses sessions, a decent way to use previously unwanted material and they did it almost 20 years before Metallica's Beyond Magnetic. It's not quite as good as the aforementioned album, but it gives the fans something to sink their teeth into.
Flynn left and in 1993 Vio-lence released Nothing to Gain. It's still a more or less straight-up thrash album which was unusual for the time, but it was as if they'd taken a few steps backwards. It was clearly not as good as their earlier offerings and Vio-lence disbanded soon after.
There was a reunion of sorts (without Flynn) for a few shows and their first two albums and the Torture Tactics EP were re-released in the early 2000s. There was also a limited edition 72 single containing two tracks from Vio-lence's 1986 demo, but this was limited to 1000 copies. Well done if you've managed to get hold of a copy!
In 2006 there was a DVD entitled Blood and Dirt which was full of live footage and a documentary. This was Vio-lence's final release and there is nothing to hint at the fact that they will go back on calling it a day.
Put them on your playlist: Calling in the Coroner, Subterfuge, Torture Tactics