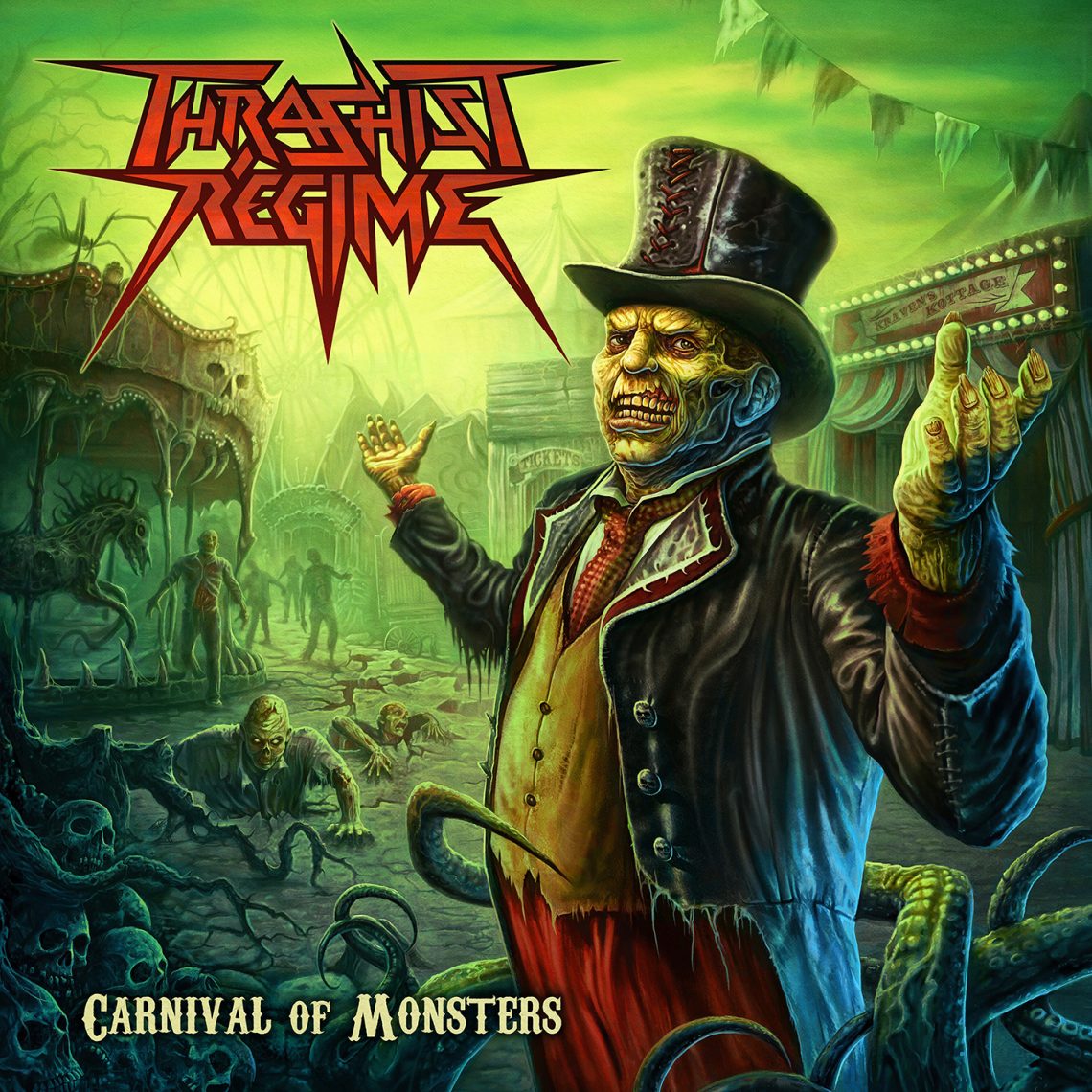 Thrashist Regime – Carnival of Monsters
22nd April 2018
Back in 2014 I reviewed Fearful Symmetry, the debut album from Scottish speed merchants Thrashist Regime, saying "… all ten tracks are perfectly executed, with relentless speed, anger, and aggression… the band have done a fabulous job of taking the best of the old school thrash sound while adding their own unique take on things…"  So I was delighted when frontman Joe Johnston got in touch to ask if I'd like to review their new forthcoming album… hell yeah!
Opening track 'Laughter Then Madness Then Death' contains some of the finest thrash riffs I've heard in years, and right from the off lets you know that Thrashist Regime mean business! This is the sort of track that most bands would kill to produce and as soon as I heard the 100 miles an hour guitar work and the snarling vocals I just knew that this was going to be an amazing album.
'Antarctattack' is a less intricate, harder hitting track about ants attacking the Antarctic (!) that will no doubt result in full on mosh pits when it's played live – it's brutal, relentless and a great reminder of just how aggressive thrash metal can be when done properly. 
'Headshot' is a thrill filled zombie themed track with the ridiculously catchy chorus of "… face the hordes, barricade the doors…" that I have had stuck in my head ever since I first heard it. Check out the official video to see exactly what I mean – 
'Megalomaniac', 'Operation: Keep Him Busy' and 'Vengeful Knights' carry on in a similar vein, with the band showing how strong their song writing is – each track provides something different and yet there is absolutely no filler here.
'Colossus', 'Soldiers of Fortune' and 'X-Com: Enemy Unknown' are great examples of how Thrashist Regime are able to create tracks with brilliant subject matters (such as computer games, and the A-Team) and lyrics, but that also deliver musically. The band's playing is tight as hell, with the contributions from each band member perfectly complementing each other.
Title track 'Carnival of Monsters' is a jaw droppingly awesome instrumental and features impressive guest guitar solos from Ross Oliver (Risen Prophecy), Dan Goldsworthy (My Mind's Weapon) and Jamie Mowatt (Black Atom).
Final track 'Metacidal Massacre' finishes things off perfectly, with some aggressive yet intricate guitar work and speeding riffs that gradually evolve into a more melodic sound and a gentler vibe that lets you catch your breath in preparation for hitting 'play' and listening to the album from the start again.
I loved Fearful Symmetry, but with Carnival of Monsters, Thrashist Regime have excelled themselves. These guys have created an album of flawless thrash metal that delivers on so many levels – it has fast catchy riffs, intricate guitar work, heavy as hell tracks, moments of melodic beauty, and an underlying vibe of blistering thrash metal that perfectly combines the old school sound with a more modern one.
If you're a fan of thrash metal, then you absolutely have to buy yourself a copy of Carnival of Monsters because this is quite simply an incredible album !
Score: 10 out of 10
Carnival of Monsters is released on CD on 28th April and will be available digitally from 30th April via Amazon, iTunes, Spotify, etc. The CD edition, featuring various pieces of exclusive artwork (including the gorgeous cover art by Dan Goldsworthy) is limited to 100 hand-numbered copies, and will be available via Amazon and www.fathippyrecords.co.uk.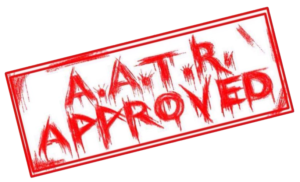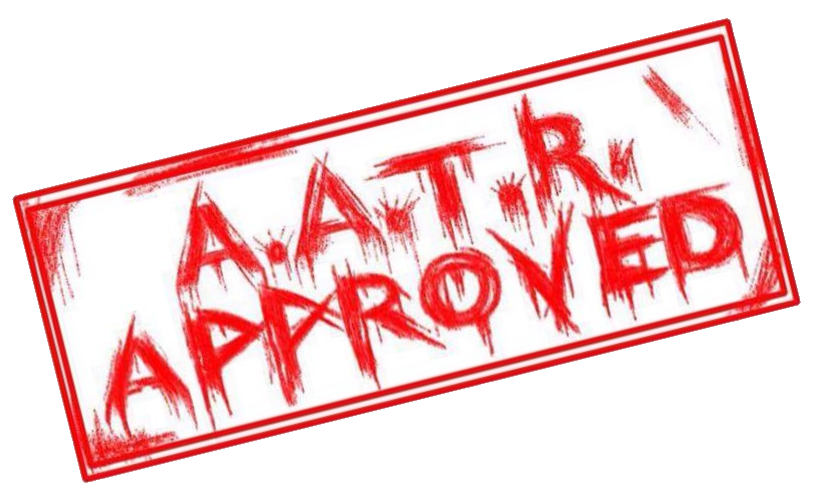 Album Information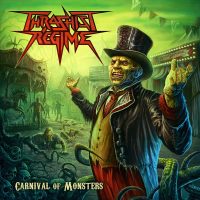 Track List:
01.  Laughter Then Madness Then Death
02.  Antarctattack
03.  Headshot
04.  Megalomaniac
05.  Operation: Keep Him Busy
06.  Vengeful Knights
07.  Colossus
08.  Soldiers of Fortune
09.  X-Com: Enemy Unknown
10.  Carnival of Monsters
11.  Metacidal Massacre
Record Label:
Fat Hippy Records
Release Date:
28th April 2018 (CD), 30th April 2018 (digital)
Band members:
Joe Johnston – Vocals
Kyle Forbes – Guitar
Rich Thomson – Guitar
Alex Parker – Bass
Dan Middleton – Drums