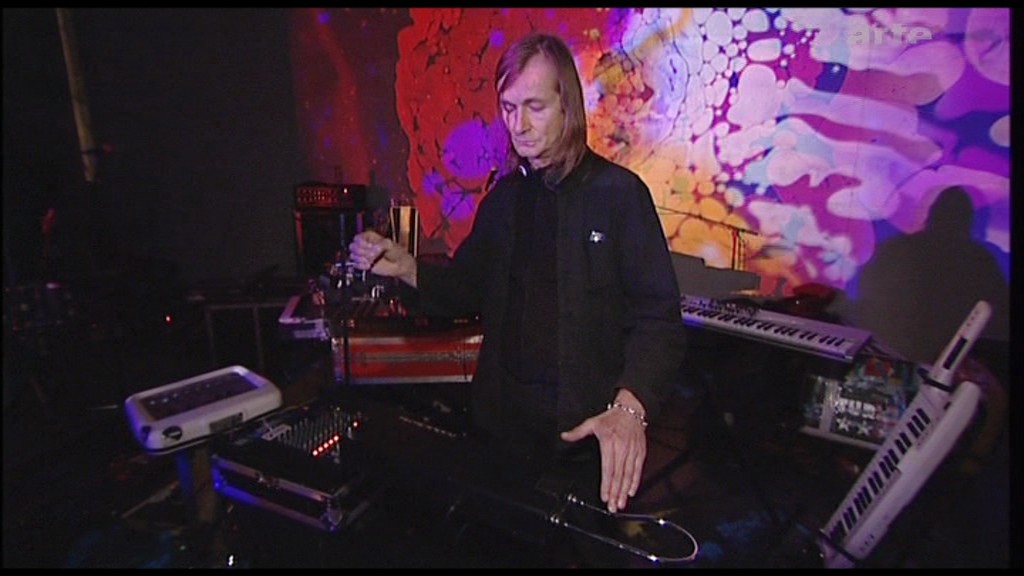 Tim Blake – CD Re-Issues
1st April 2017
With Hawkwind finding a whole new fan base as well as still being heralded as one of the most important space rock bands of all time, Esoteric Records have re-issued 2 of Tim Blakes solo albums. 
Crystal Machine from 1977 is considered to be one of the most important atmospheric & ambient records of all time.  A combination of studio & live tracks this new version has 3 bonus tracks that have never been issued on CD until now. What was Gongs loss in 1975 was to be Hawkwind's gain & this is the album that shows why he was the right choice for Dave Brock & the band.
Crystal Machine is a journey of an unparalleled nature into the mind of Tim Blake.  Swirling Moog synths combined with tape echo. This is the type of album that Jean Michel Jarre wishes he had the stones to put out.

Score 6.5/10
The 1978 opus Blake's New Jerusalem has also been expanded with 3 tracks that have not been available on CD until now. 
New Jerusalem is more accessible than the previius outing. Blake not only plays all the synth parts but also the vocals & guitar parts, showing how much of an accomplished musician he actually is. 
Parts of this album (Lighthouse and Blake's New Jerusalem) have been played live with Hawkwind. A Song for a New Age was covered by Hawkwind band mates Dave Brock, Niall Hone and Richard Chadwick under the name Hawkwind Light Orchestra for the album Stellar Variations.

Score 7/10
Each album has been re-mastered from the original source & sound better than ever. Both have amazing liner notes, restored album artwork & a plethora of images.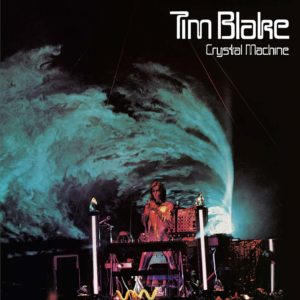 CRYSTAL MACHINE TRACK LIST
1. MIDNIGHT
2. METRO / LOGIC
3. LAST RIDE OF THE BOOGIE CHILD (SEASALTER FREE FESTIVAL 1976)
4. SYNTHESE INTEMPOREL (LE PALACE THEATRE PARIS, 18/02/1977)
5. CRYSTAL PRESENCE
BONUS TRACKS
6. SURF (A-SIDE OF SINGLE CREDITED TO SARATOGA SPACE MESSENGERS)
7. SYNTHESE INTEMPOREL I
8. SYNTHESE INTEMPOREL II (A & B SIDES OF SINGLE – RELEASED IN SPAIN PREVIOUSLY UNRELEASED ON CD)
Crystal Machine is available HERE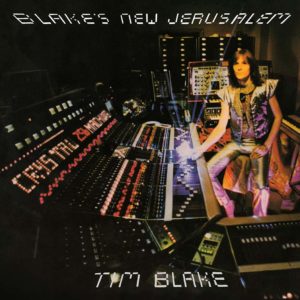 BLAKE'S NEW JERUSALEM TRACK LIST
1. A SONG FOR A NEW AGE
2. LIGHTHOUSE
3. GENERATOR (LASER BEAM)
4. PASSAGE SUR LA CITE´ (DES REVELATIONS)
5. NEW JERUSALEM
BONUS TRACKS
6. THE WOODLAND VOICE (B-SIDE OF SINGLE PREVIOUSLY UNRELEASED ON CD)
7. FROM OUTTA SPACE
8. JUPITER TO JERUSALEM
(TAKEN FROM "WATERFALLS FROM SPACE")
New Jerusalem is available HERE