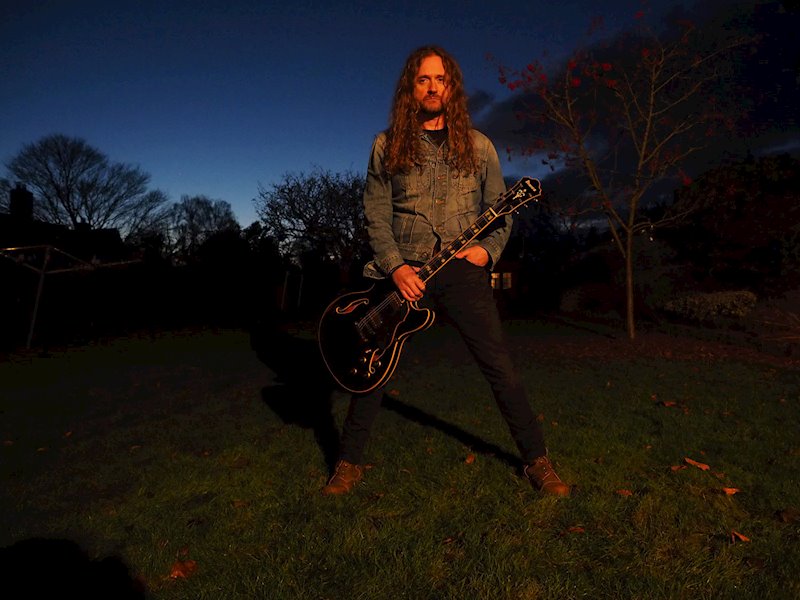 Toby Jepson – Viewfinder – Review
10th March 2021
Thirty odd years after arriving on the scene fronting Little Angels, Toby Jepson is still going strong in a number of guises. Currently fronting the superb Wayward Sons, he's also found time to establish himself in his own right. He's been a producer, a podcaster, radio show presenter as well as a solo artist in the intervening time. Quite a workload. 
 After revisiting his first solo release last year with the re-release of Toby and the Whole Truth's Ignorance is Bliss, this compilation focuses on his solo work that followed that album, up to the formation of Wayward Sons, via stints also fronting amongst others Gun, Dio Disciples and Fastway. Tracks are pulled from the 2002 Refresh EP, Twisted Rhapsodies from 2003, the three part Guitar, Bass and Drums EPs and 2013's Raising My Own Hell. 
 Whereas his band output is very much rooted in classic rock, when solo he spreads his wings a lot more. In the process it shows off his criminally under-rated songwriting abilities. Sixteen of these tracks are from the releases mentioned above, plus four unreleased songs seeing the light of day for the first time. 
 For me the stand out track is Unwind. From the first time i heard this on the Refresh EP, i couldn't believe that it wasn't a huge hit. A rip roaring power pop rocker with a splash of punk thrown in for good measure, its a glorious track. At the time of release the likes of Green Day and Blink 182 were cleaning up with far less impressive material.
The autobiographical Back in the Day is another highlight. Its' lyrics reminisce about his time in America with Little Angels, set against a down tuned grunge riff. Ironic, with it being the grunge explosion that made for an ultimately futile attempt at success whilst over there. The album as a whole demonstrates how much sonic distance he put between his former glories and where he was at the time. Better Off Dead starts off with a Tie Your Mother Down style riff, before surprising you and taking a left turn away from what you are expecting. It's an apt opener in that respect as the album does that throughout really. 
 Twisted Rhapsodies was a very underrated album on release, and it provides several songs here. The straight ahead rock of his early days now replaced with a more contemporary sound. Free of expectations, he was now following his song writing muse. Whether it be rockier tracks like the Viewfinder, with its weighty mid tempo riff, or the slower, reflective songs like Twisted Rhapsody, his talent at writing melodic material shines through. 
 Shifting from rockers like Motivated and Happy Ever After, to ballads like Just No Way and to still manage to fill the middle ground with great tracks such as Weight Of The World and Raising My Own Hell is a testament to a talented writer. The unreleased tracks that finish the album are of a similar standard too, with the piano driven melodic pop of Losing Side being the best of the four to these ears. Lesser singers would've released a track like that years ago. 
 For me as a fan, this was an enjoyable trip down memory lane, and obviously leads to 'Why wasn't this track included?' questions. Why wasn't the superb Breakdown not included? For someone who has discovered his music later on, or merely wanting to catch up on what they missed out on, it would be worthwhile checking it out, as you missed some great material first time round. 
Score: 8/10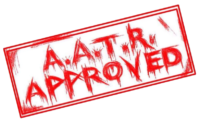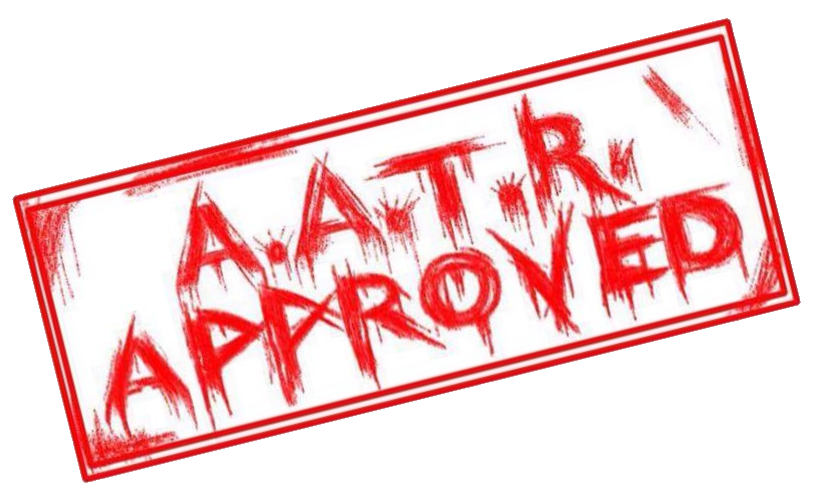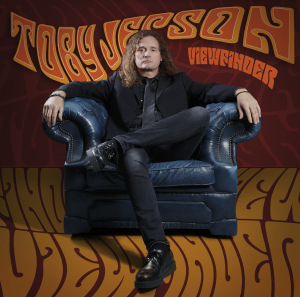 Tracklisting:
1 – Better Off Dead
2 – Unwind
3 – Back In The Day
4 – Dear Mama
5 – When Will We Learn
6 – Viewfinder
7 – Forgiveness
8 – Happy Ever After
9 – Motivated
10 – Raising My Own Hell
11 – Four Letter Word
12 – Twisted Rhapsody
13 – Crush (Original)
14 – Weight Of The World
15 – The Chosen One
16 – Just No Way
17 – Little Bird
18 – Overwhelming Me
19 – Losing Side
20 – Picking Up The Pieces
Release Date: 12th March 2021
Label: Jepsongs Recordings
For all things Toby Jepson, click HERE and to purchase the album, click HERE