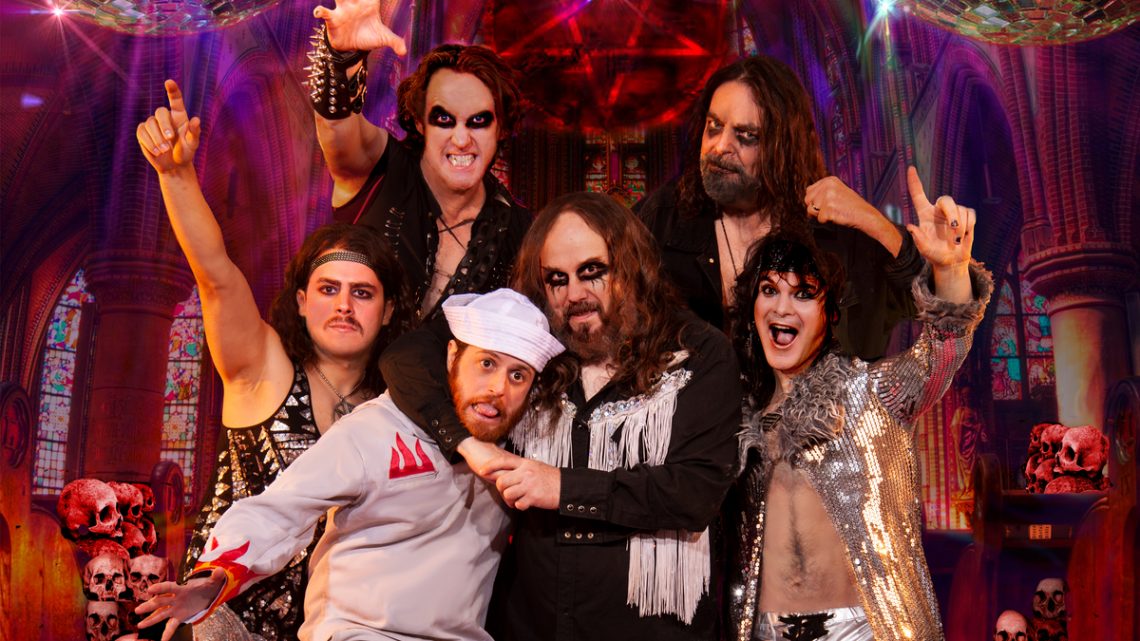 TRAGEDY: All Metal Tribute to Bee Gees & Beyond – new single / new merch shop / live shows announced
3rd June 2021
0
By
John Deaux
This song and video represent so many awesome things about what is arguably the world's greatest city, New York, and inarguably the world's greatest band, Tragedy.  NYC and Tragedy are a melting pot of energy, creativity…and insanity.  We've brought together these warring worlds – disco and metal – and forged an invincible musical and cultural alliance. Travolta struts.  Massive riffs. Tight pants. Lush harmonies. Is it disco? Is it metal? Yes. Yes, it is.
The video stars comedian/musician Dave Hill (Witch Taint, Last Week Tonight), the Love Show dancers and Tragedy.  Directed by Cara Maria O'Shea.  Shot on location in the streets of Brooklyn and at the Knitting Factory NYC.
more Tragedy videos on YouTube
Disco Balls to the Wall
on Napalm Records
This is the biggest, sexiest, collection of hits we've ever released. It's as if the Bee Gees turned into werewolves, ate some teens, then bred with the local dog population; thus creating the world's most beastly recordings of disco and soft-rock songs ever made. Sharing this album with your friends and lovers will make you 500% more desirable.
Available on CD, digital and double LP gatefold
TRAGEDY LIVE! – WE'RE BACK! 
Five NYC shows in July!  
with a different setlist/theme every night
********
Thursday, July 1 –  Arrogant Swine in Bushwick (outdoor show) tickets 
and every Wednesday in July 
at Bushwick's newest 900 cap venue – Brooklyn Monarch
Wednesday, July 7 tickets
Wednesday, July 14 tickets
Wednesday, July 21 tickets
Wednesday, July 28 tickets
NEW WORLDWIDE MERCH STORE!
CDs – downloads – shirts – hoodies – mugs – bags
featuring some sweet all-new designs and the classics too
If you want to book Tragedy for an event, festival, venue, etc…
Contact worldwide booking agent – Continental Concerts 
booking@tragedy-official.com
—————-
other contact info:
management – umi music – management@tragedy-official.com
label contact – lisa.gratzke@napalmrecords.com
general inquiries, love letters, hate mail – contact@tragedy-official.com

join us on Facebook

join us on Twitter

join us on Instagram

join us on YouTube
join us on Spotify
How useful was this post?
Click on a thumb to rate it!
Average rating 5 / 5. Vote count: 273
No votes so far! Be the first to rate this post.
Related
About the author
Some say Yank My Doodle, It's A Dandy! is a biographical movie based on John. Some have even said that his favorite artist is Chesney Hawke! All we really know is he sleeps inside out and his hair tastes like candy floss.