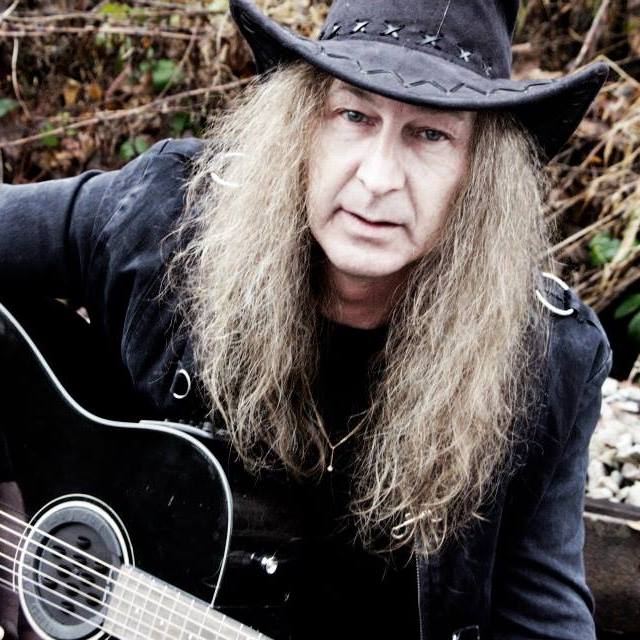 A tribute to Wizz Beauprez
29th December 2016
A Look Back Over The Years Of The life of Wizz Beauprez And The Work He's Done Within The Music Industry.
Linzi Appleton
It's been a terrible year for deaths within the music scene, each taking a piece of rock n roll and heavy metal history with them.
All About The Rock would like to look back at one special soul who has done so much and brought so much joy and happiness to the underground music scene, and remember him through his glorious music and the contributions he brought to the music scene.
Today we look back across the years of the work done within the Music Industry by legendary Wizz Beauprez, known as Wizz from Metal band Wizz Wizzard, celebrating his wonderful life and the work he has done which has brought much joy to people across the world.
Wizz from Aalter, Belgium born 17th September resided in Belgium with his wife Karolien and son Aadrie.
Wizz being one of the upmost respectable and kind hearted musicians to ever come from Aalter Belgium, this guy would give his last Euro out to help a fellow musician in need.
Wizz started with his love of music at the age of 12 as a radio DJ, he became one of Flanders best pirate DJ's at the start of the 80's.
He then went onto front bands such as Sunrise a garage rock band, Final Touch a symphonic rock band, Lipstick Traces and Sixpack – covers bands. Before starting the band Wizz Wizzard, Wizz tried his hand at playing bass for a Stevie Ray Vaughn tribute band.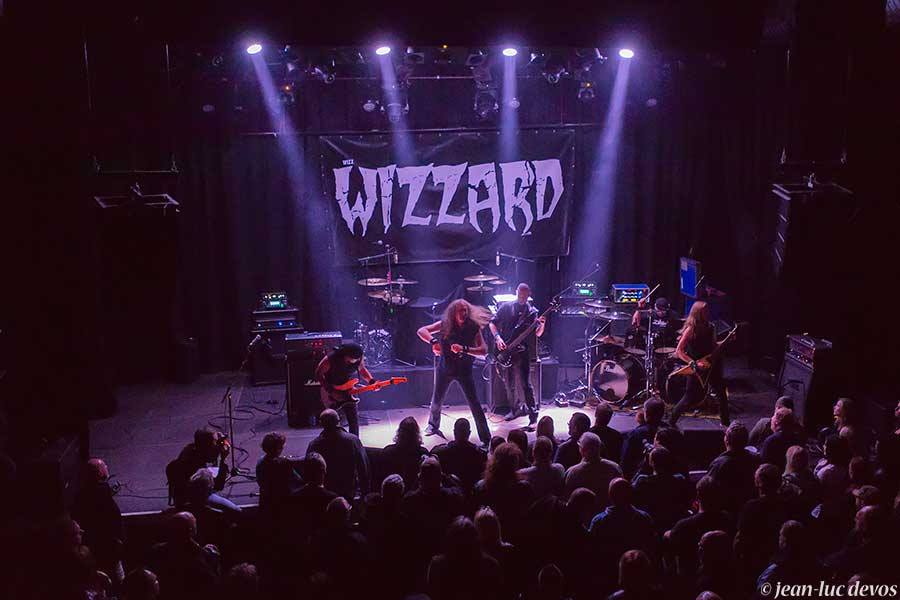 The band Wizz Wizzard was formed in late 2006, their influences taken from old school NWOBHM bands.
The band has taken them to places such as the UK playing live shows such as SOS Festival in Manchester to which the band have made quite a following, leading them to play this event regularly over the years establishing themselves as the resident band for this event.
The warmth British audiences have welcomed Wizz Wizzard with is a testament to how well they've taken their inspiration from true British Metal then exported that successfully back to the UK.
Wizz has played alongside some of the finest musicians the UK has to offer, he has had the likes of Chris Appleton from Absolva and Luke Appleton from Iced Earth be part of his UK band on tours, supporting him and the music he creates.
The band Wizz Wizzard signed to Rocksector Records back in 2013 where the band released their 2nd album 'Tears From The Moon', this was the start of a great band/label friendship.
Rocksector took the band to great heights playing festivals all over the UK and Europe.
In 2014 Wizz released an acoustic EP recorded in AAlter, Belgium in January 2014 with Rocksector Records, later released on 3rd May 2014.
Track List
No Way Out
The Wolf
Rock Lives On
Trouble Time
On The Edge Of Desire
Insanity
Performed By
Wizz Beauprez – Vocals & Guitar
Chris Appleton – Guitar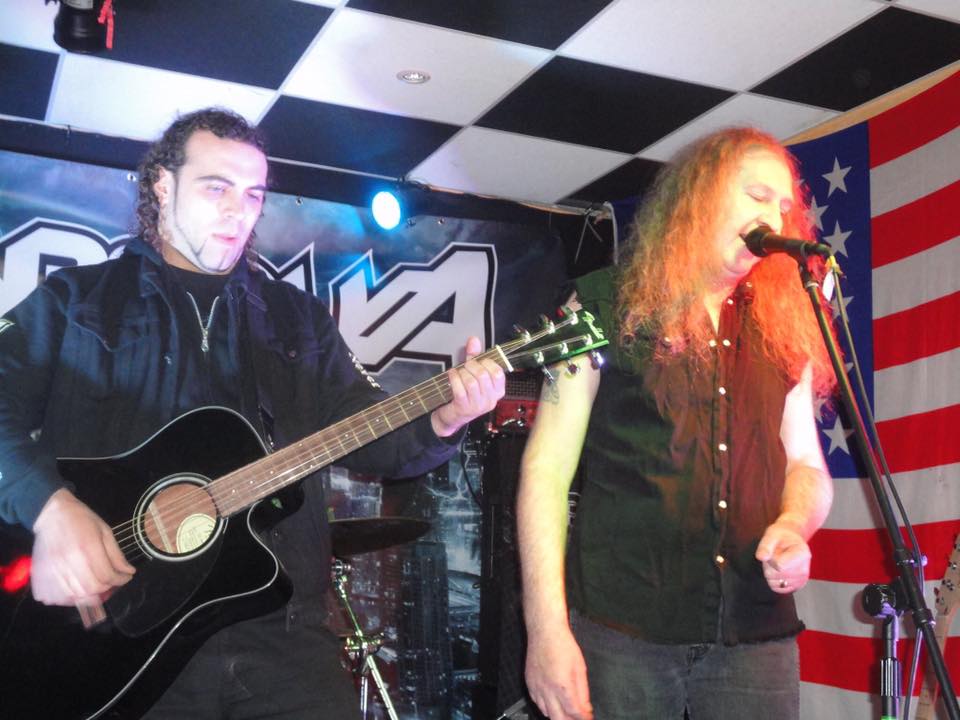 The video to the track 'Rock Lives On' can be seen here:
This song was not only written by Wizz but also the Head of the label of Rocksector Records – Mark Appleton helped with the input on this track, the two who worked side by side soon became close friends almost like brothers, the two formed a bond not of business partners but that of family, each opening their home up to the others family.
Over the years their bond could be seen, and best friends were inseparable and would soon attend each other's families events/birthdays.
Photo below at Marks Birthday at an Italian restaurant in Swinton UK .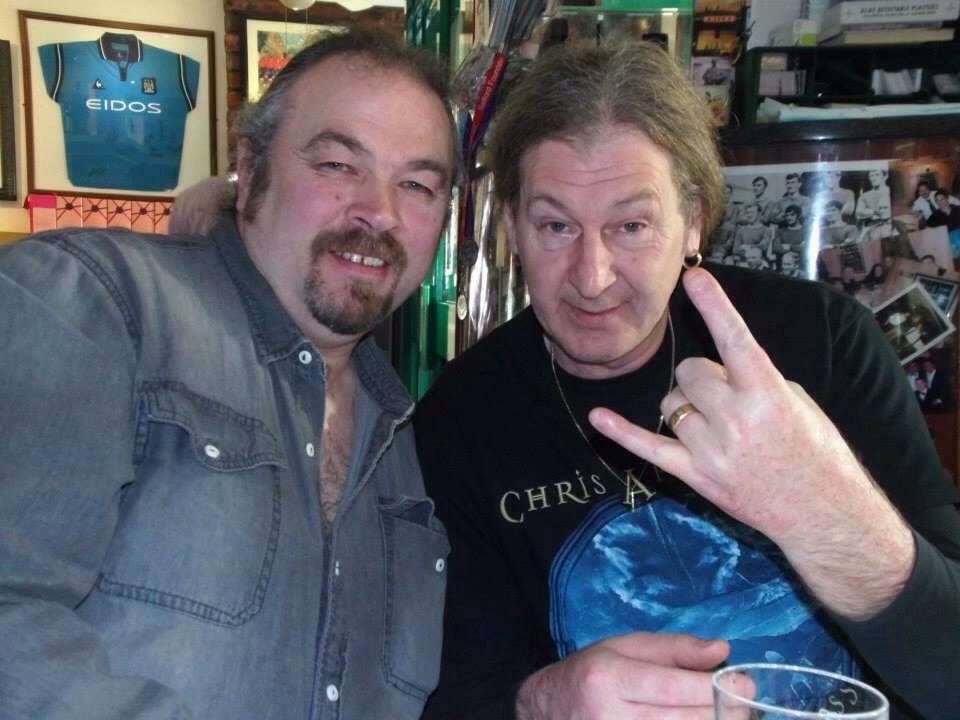 Wizz has performed some amazing acoustic shows with both Appleton brothers Chris & Luke over the years, one of our favourites being a set that they played in grand Central in Manchester.
Wizz was known for his love of music and would be seen with a Hobgoblin or Duvel in hand at events his favourite little tipple – he brought much joy to many and especially when he created his own festival in Gemeentelijke Feestzaal in Lotenhulle.
Wizzfest was Wizz's brain child – an annual festival held in March where small new up and coming bands could present their music to another country , across the waters from the UK.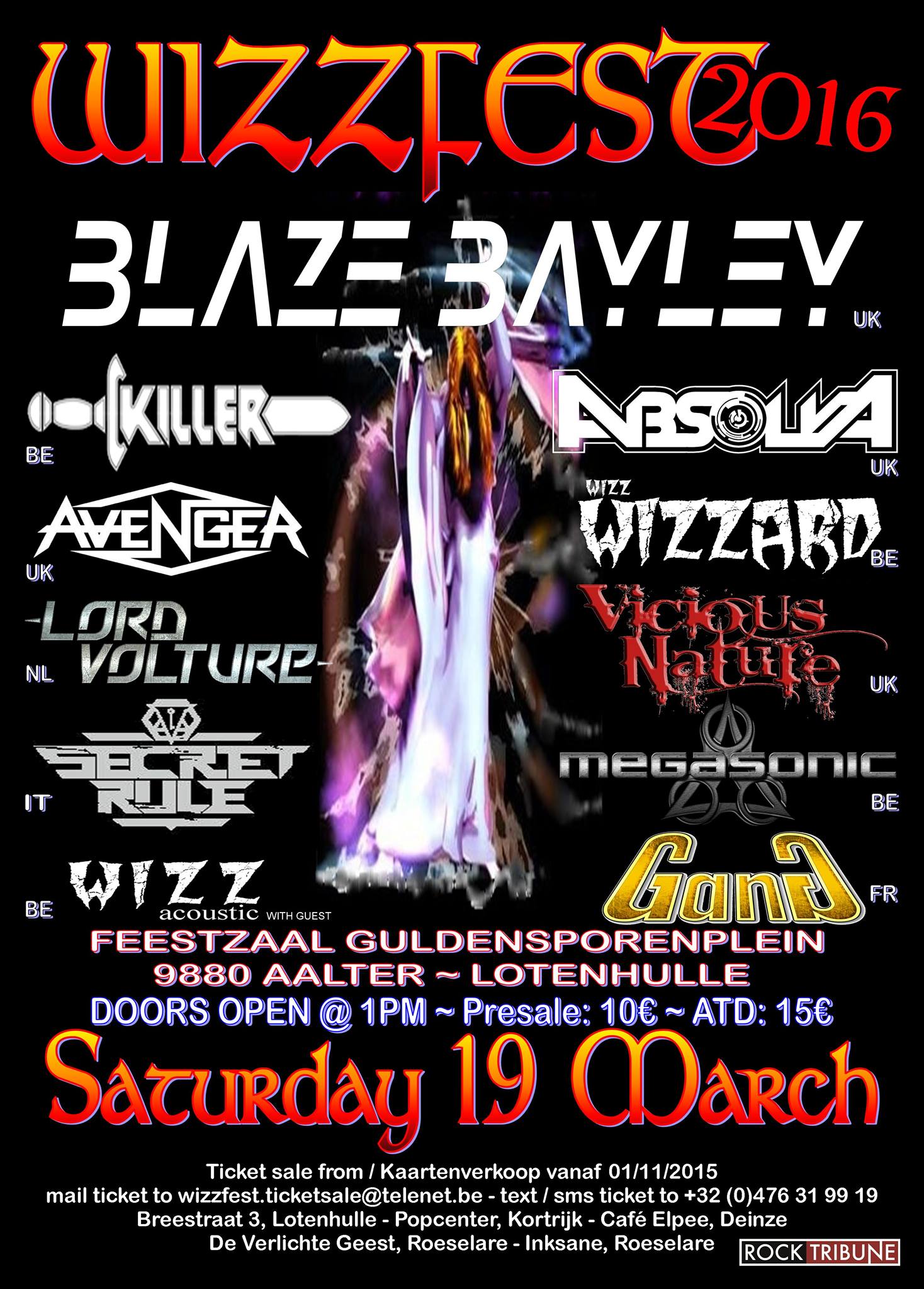 Wizzfest started in 2008 and grew stronger each year, eventually working in conjunction with Rocksector Records from the UK, bringing their artists over showcasing their music to a different crowd.
Wizz had the likes of Ex-Iron maiden frontman Blaze Bayley headline his festival in 2016, and working alongside musicians like Luke Appleton – bass player of Iced Earth, Chris Appleton and Martin Mcnee guitarist and drummer of Absolva.
With many more bands that played this superb event, you had the likes of GANG, Triaxis, Avenger, Lord Volture, Secret Rule and many more.
 Wizzfest soon became a huge success, with sell out shows.
Wizz would go upto anyone sat alone at any show and make them feel right at home regaling them with stories of shows he had been to or that of shows he had seen, he was such a friendly kind hearted spirit, one that will be sadly missed amongst the music community.
The world needs more gentle souls such as Wizz.
We are very sad to hear of his passing and our thoughts and condolences go out to his Wife Karolien and Son Aadrie and the rest of his family, and friends.
I'd like to take a moment to thank you for all you have brought and given not just to the music scene but to my family also, you made such a huge impact upon the Appletons/Rocksector Records Family, it only seemed right that one of us wrote this for you.
This is such a sad loss for us all at the end of 2016, your music and memories shall live on!
We raise a hobgoblin in your honour, goodbye old friend until we meet again!
Forever in our hearts,
Linzi x x
How useful was this post?
Click on a thumb to rate it!
Average rating / 5. Vote count: