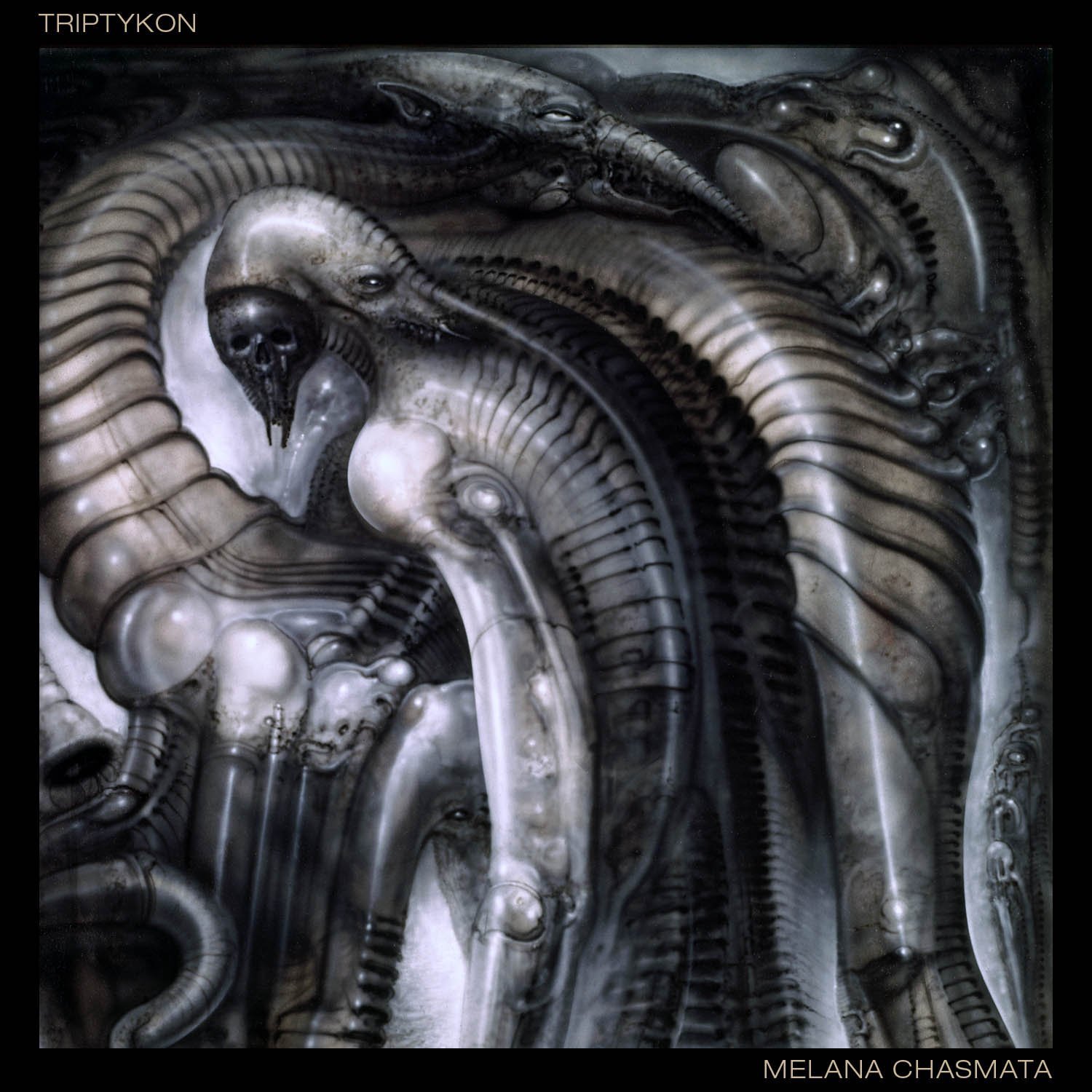 Triptykon – Melana Chasmata
10th April 2014
I'm a big fan of Thomas Gabriel Fischer and the music he's created over the years.  Hellhammer are widely regarded as one of the founding bands of death metal, Celtic Frost were an amazing and groundbreaking metal group who produced some amazing work, and Apollyon Sun were a much under-rated industrial metal band.
His current band, Triptykon, released the Shatter EP and Eparistera Daimones album in 2010 – both were incredible and carried on where Celtic Frost's final album, Monotheist left off, with the music being a mix of black and death metal, with heavy gothic undertones.
I'm pleased to say that new album, Melana Chasmata, retains the same sound and feel of the last album.  There are lots of slow and grinding tortured guitar sounds, with plenty of feedback, and all nine tracks are hypnotically dark and heavy.  The vocals are angry / evil, and despairing / anguished in equal measure and add to the general blackness of the album.
The title of the album is Greek, and, according to Fischer, can be roughly translated as "black, deep depressions / valleys" — or, more literally, "chasms as black as ink".  It's a title that sums up the music perfectly – because this is an album of bleakness, dark moods, desperation and unease.
It's also worth mentioning that the striking album artwork is by surrealist painter H. R. Giger – who previosuly provided artwork for Celtic Frost's To Mega Therion album, and Triptykon's Eparistera Daimones.  It's dark and disturbing and perfectly compliments the eerie otherwordly music.
The music of Melana Chasmata combines heaviness and gothic sensibility to create a fantastically nightmarish soundscape, and if you're a fan of dark ambient music you will love this.  Do yourself a favour and buy yourself a copy – because this is going to be one of the best albums of 2014.
Score: 9.5 out of 10
ALBUM INFO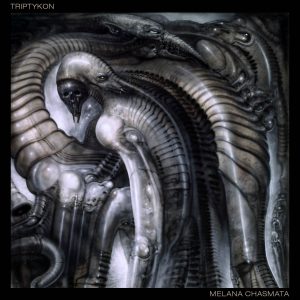 Tracklist
01.  Tree of Suffocating Souls
02.  Boleskine House
03.  Altar of Deceit
04.  Breathing
05.  Auroræ
06.  Demon Pact
07.  In the Sleep of Death
08.  Black Snow
09.  Waiting
Release Date
April 14th 2014
Record Label
Century Media
Links
http://www.triptykon.net/
https://www.facebook.com/triptykonofficial
How useful was this post?
Click on a thumb to rate it!
Average rating / 5. Vote count: