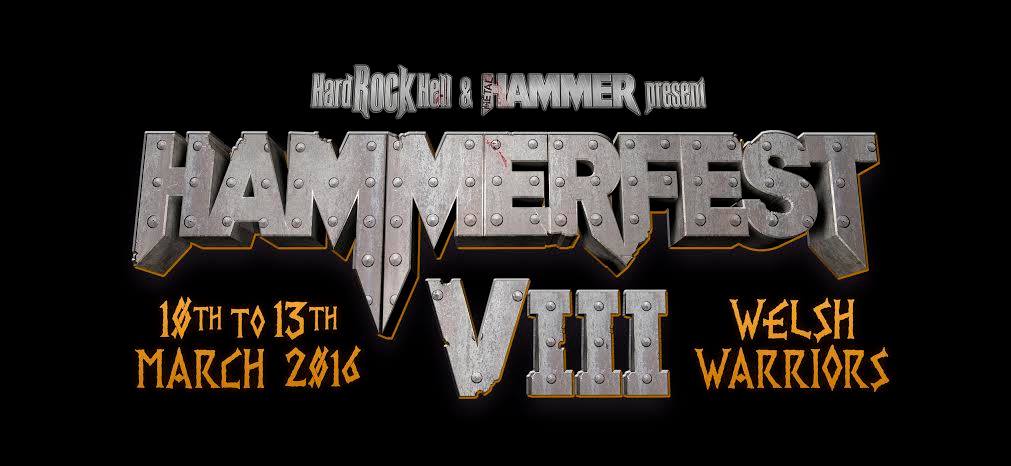 Turisas, Sorcerer and Evile head another batch of Metal for Hammerfest 8
23rd June 2015
With only 11 rooms left for the whole event, Hammerfest are pleased to announce another fantastic spread of bands for next year's 8th Cycle!
From the heart of Finland, we welcome in the Lords of the North, Turisas, who bring their "thing" to the heart of Wales.
Next up we have a quality slice of Epic Doom in the form of Swedish Doom merchants, Sorcerer, who are really looking forward to making their HF debut.
This year's HF is heavily laced with Thrash and with that in mind, it's great to welcome back the mighty Evile and HF newbies Acid Reign
Back by popular demand are Holy Grail who obliterated the stage the last time and have vowed to surpass their last performance a few years back.
We love surprises and when Tragedy are about, it's just that, if you have never witnessed their antics then click here
https://www.youtube.com/watch?v=kxD_CAatY-8
After seeing this lot on stage in front of 80,000, we just had to bring in the fresh talents of The Qemists, watch the place bounce!
https://www.youtube.com/watch?v=OJxr1wb65Qw
There's so many bands to announce, but joining the above as well as the previously announced Exodus, Fleshgod Apocalypse, Lawnmower Deth are…
One for Sorrow , Stoneghost , Druganaut , Reign of Fury , Oaf , Brutai , Phantom Sea, Steak, Profane and the Sacred, Ocean Mind…..
Current line up stands as
Exodus
Turisas
Fleshgod Apocalypse
Evile
Sorcerer
Holy Grail
Lawnmower Deth
The Qemists
Tragedy
One for Sorrow
Stoneghost
Druganaut
Reign of Fury
Ranger
Def Con One
Oaf
Brutai
Phantom Sea
Steak
Profane and the Sacred
Ocean Mind
Hammerfest 8 takes place at Camp HRH, Pwllheli, North Wales 10th / 13th March 2016. With tickets virtually FKD on all levels it would be cool to call in now on 0208 133 4741 or jump online hammerfest.co.uk
All ticket holders will be automatically upgraded to all the other HRH United stage's taking place on the 27 KM site.
www.hammerfest.co.uk