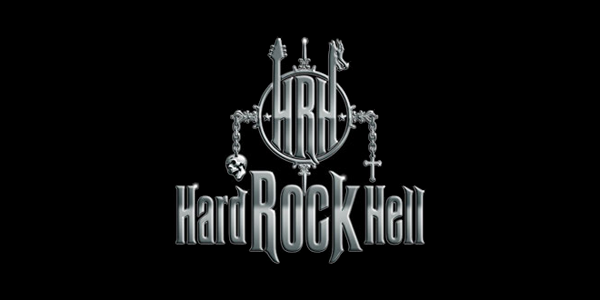 UFO confirmed for HRH 9 and more acts announced.
23rd February 2015
0
By
John Deaux
By popular HRH fan demand, UFO have confirmed to join Saxon at HRH 9 for a main stage rock off. The last time the two bands met was at HRH 4, but with another 5 years' worth of material plus all the legendary classics, this will be a double header not to be missed.
To catch a glimpse of UFO back @ HRH 4 click below
http://youtu.be/GIGpvkxcwHo
Hard Rock Hell 9 – House of Horrors Trailer 2015
https://www.youtube.com/watch?v=m09CEHZRfsM
Joining an already exciting line up, will be world super bike champion and legend James Toseland's band aptly named Toseland. With some exciting performances already under his belt, this high energy Rock Outfit will find themselves right at home with the HRH fan base.
To get a feel for the band click here
Toseland
http://youtu.be/moYpWjt-5-0
Next up are Danish Hard Rock heroes SuperCharger, if you ain't seen them yet, then we're sure you'll love this well-kept secret from up North
Click below to have a listen
Supercharger
https://www.youtube.com/watch?v=4fo9c0FQTHI
The Screaming Eagles are no strangers to HRH but after their recent scoop of being placed on the soundtrack for the latest season of American Drama hit, " Justified" and a new album out this spring, it seems only right that they bring it all with them and join us at HRH9
To catch a glimpse click here
Screaming Eagles
https://www.youtube.com/watch?v=SORRIftsmFE
After a small hiatus, it's with great pleasure we can announce that Trucker Diablo are back, cracking band and with a new album just about to be released then why not,
Click below to get a feel
Trucker Diablo
https://www.youtube.com/watch?v=Df0u3O23EIM
Last two up are our latest HRH discoveries which we think will only add to the 50 plus bands that will grace the stages of HRH 9 this November, both UK organic rock with their own signature sounds,
have a listen to Sky Valley Mistress and King Creature
Sky Valley Mistress
https://www.youtube.com/watch?v=8SXw5aUjH-o
King Creature
https://www.youtube.com/watch?v=_YqmuvKafkM
Hard Rock Hell 9 takes place this November, 12-15th at our usual camp in North Wales
Last few remaining day passes now on sale
www.hardrockhell.com/tickets
0203 287 6684
How useful was this post?
Click on a thumb to rate it!
Average rating 0 / 5. Vote count: 0
No votes so far! Be the first to rate this post.
Related