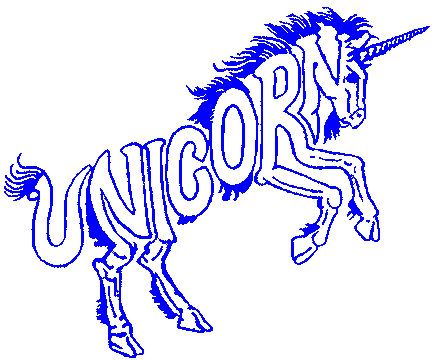 Unicorn – The Re-issues
10th April 2017
Before Garth Brooks & Big & Rich, there was a progressive English country rock band by the name of Unicorn.
Between 1974 & 1977 the band released 3 very important albums. Not only have these albums been long deleted but this is the first time that they have appeared fully remastered & with, what can only be described as, a shit tonne of bonus tracks.
The 3 albums in question are, of course,  Blue Pine Trees (1974), One More Tomorrow (1976) & Too Many Crooks (1977). What makes these albums special? Firstly they are produced by Dave Gilmore of Pink Floyd fame &  feature the legend himself playing pedal steel guitar with the band.
The music contained on these 3 albums is truly marvellous. The mixtures of mandolin, lead guitar (both provided by Kevin Smith) along with the driving pulse from bass player Pat Martin along with not just the technical drum patterns from Pat Perryer but his lead vocal too which in turn is swirled by Ken Bakers keys.

Each of these 3 reissues not only sounds amazing but the booklets that are contained in each jewel case have extensive liner notes, essays & interviews with band members. An incredible package that only Esoteric can produce. 
So much care & attention has been taken to bring these "rare as Unicorn shite" albums back to the masses & the inclusion of a plethora of bonus tracks (20 in all split over the 3 albums) is just frosting on an already incredible cake. 
The 3 CDs are a welcome addition to, not only a Pink Floyd fans collection but to audiophiles in general. 
Each album scores 7/10 & for more information on Unicorn please visit HERE
Blue Pine Trees is Available HERE. One More Tomorrow is available HERE. Too Many Crooks is available HERE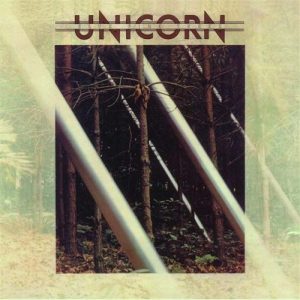 TRACK LISTS
BLUE PINE TREES
1. ELECTRIC NIGHT
2. SLEEP SONG
3. AUTUMN WINE
4. RAT RACE
5. JUST WANNA HOLD YOU
6. HOLLAND
7. NIGHTINGALE CRESCENT
8. THE FARMER
9. IN THE GYM
10. BLUE PINE TREES
11. OOH MOTHER
BONUS TRACKS
12. VOLCANO
13. THE BALLAD OF JOHN AND JULIE (BBC Session 1974)
14. BOG TROTTER
15. OOH MOTHER (single version)
16. I'LL BELIEVE IN YOU (THE HYMN)
17. TAKE IT EASY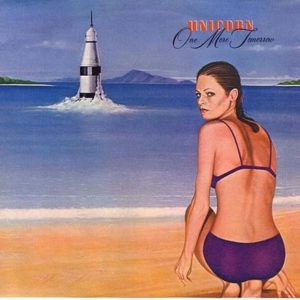 ONE MORE TOMMOROW
1. HAVE YOU EVER SEEN THE RAIN
2. NEW SHOES
3. SLOW DANCING
4. GET ALONG FINE
5. BRITISH RAIL ROMANCE
6. ERIC
7. ONE MORE TOMORROW
8. SO HARD TO GET THROUGH
9. I'M ALRIGHT (WHEN I'M WITH YOU)
10. THE NIGHT
11. THE WAY IT GOES
12. MAGNOLIA AVENUE
BONUS TRACKS
13. GIVE AND TAKE B-SIDE OF SINGLE
14. NOTHING I WOULDN'T DO B-SIDE OF SINGLE
15. IN THE MOOD
16. KEEP ON GOING LIVE STUDIO SESSION – 23RD DECEMBER 1975 (RECORDED FOR RADIO PROMOTIONAL USE)
17. RIO DE JANEIRO DEMO RECORDED AT EASY STREET STUDIO, LONDON IN 1977
18. DON'T TELL ME I KNOW DEMO RECORDED AT DAVID GILMOUR'S HOME STUDIO, OXFORDSHIRE IN 1979
19. ALL CRAZY PEOPLE DEMO RECORDED AT DAVID GILMOUR'S HOME STUDIO, OXFORDSHIRE IN 1979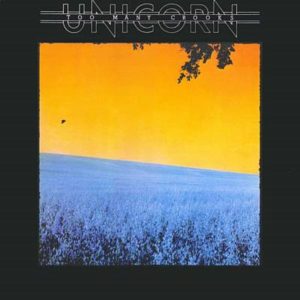 TOO MANY CROOKS
1. WEEKEND
2. FERRY BOAT
3. HE'S GOT PRIDE
4. KEEP ON GOING
5. TOO MANY CROOKS
6. BULLSEYE BILL
7. DISCO DANCER
8. EASY
9. NO WAY OUT OF HERE
10. IN THE MOOD
BONUS TRACKS
11. SO FAR AWAY OUT-TAKE FROM "TOO MANY CROOKS" SESSIONS 1975
12. WEEKEND
13. FERRY BOAT
14. HE'S GOT PRIDE
15. NO WAY OUT OF HERE LIVE STUDIO SESSION – 23RD DECEMBER 1975 (RECORDED FOR RADIO PROMOTIONAL USE)
16. DISCO DANCER (SINGLE MIX)