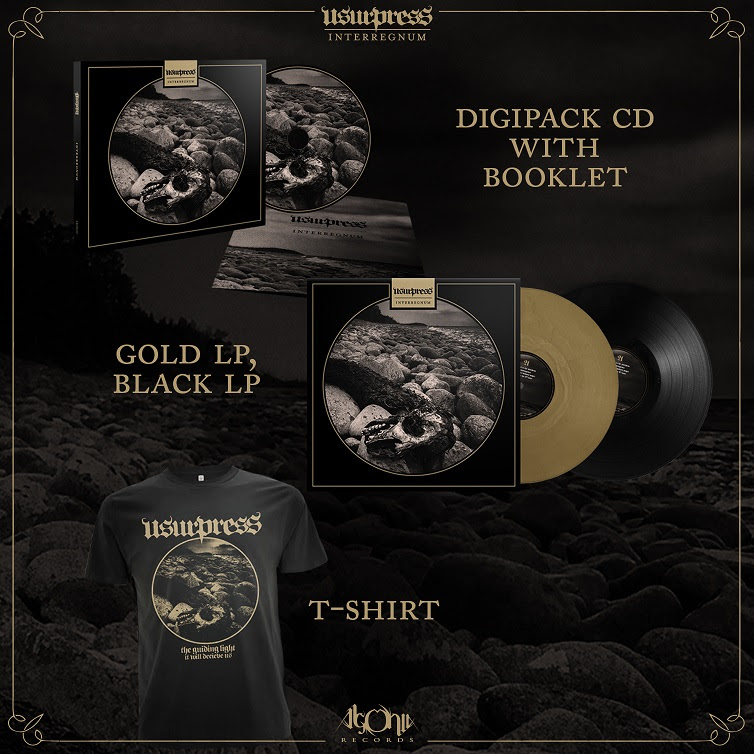 USURPRESS – Interregnum
28th February 2018
0
By
Mark Booth
USURPRESS are unleashing their 4th album 'Interregnum' onto the unsuspecting horde and all I can say is that they have blindsided me (along with every other listener!). So what can we expect from the Swedish metallers (not going to label them just yet!). After listening to their back catalogue, USURPRESS started out as a death metal band, however each subsequent release has slowly evolved the bands sound and morphed them into their own deity.
The original band trio (Pettersson (vocals),Sundström (guitars) and Ekeroth (bass)) have expanded added jazz drummer Stefan Hildman and keyboardist Erik Sundström to the ecliptic mix. The album opens with 'A Place in The Pantheon' which sets the tone with the clean vocals and dark whisperings which builds into a maelstrom of keys and flurry of erratic drumming. It's what you would expect if Tom Waits, Nick Cave and Doom Metal we're forced into an unholy matrimony. Then the listener is lambasted with the title track which is 2 minutes of Death Metal and comes to remind you what this release is all about. The drums yet again are erratic and go from a brutal double bass assault to a slow hard attack within a heartbeat, all while the guitars hook under your skin with their brazen venomous riffs. The vocals switch from a harsh throaty growl to a deep crystal clear vocal in an instance and all in between within an instance and leaves the listener entranced, yet bewildered.
'In Books Without Pages' is more avant-garde and imagine a more death metal influenced ARCTURUS or ULVER (Themes of William Blake…era) yet still retaining the blackening riffs but varying between prog rock and doom to further intrigue and keep the listener waiting with bated breath as to what to expect next. 'Late In The 11th Hour' keeps up the bizarre clashes of musical styles and brings in a more Viking/Folk feel to the song, yet doesn't sound like any of the Viking metal bands out there. 'Ships of Black Glass' stays more true to USURPRESS death metal roots but then throws a curve ball with the psychedelic noir jazz & rock midsection bridge which seems out-of-place, yet so perfectly fits the song. 'The Iron Gates Will Melt' is like the twisted offspring of the previous two songs and will keep the listener second guessing each twist and turn. "Interregnum" then closes the album with the haunting, bleak, gothic tinged 'The Vagrant Harlot' which is a fitting end to the journey and leads the listener beautifully straight back to the opening track 'A Place In The Pantheon' and you could easily have this album play on a continuous loop and always pick out something new with each listen.
USURPRESS might seem like they have created a chaotic sound, however they have managed to draw from the vast influences and styles and create a masterpiece. The roots of the album are firmly in extreme metal, yet the various styles clash and combine to create a majestic and coherent attack on the senses. I am championing this for one of the albums of 2018, it's that simple.
SCORE – 9/10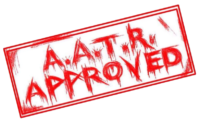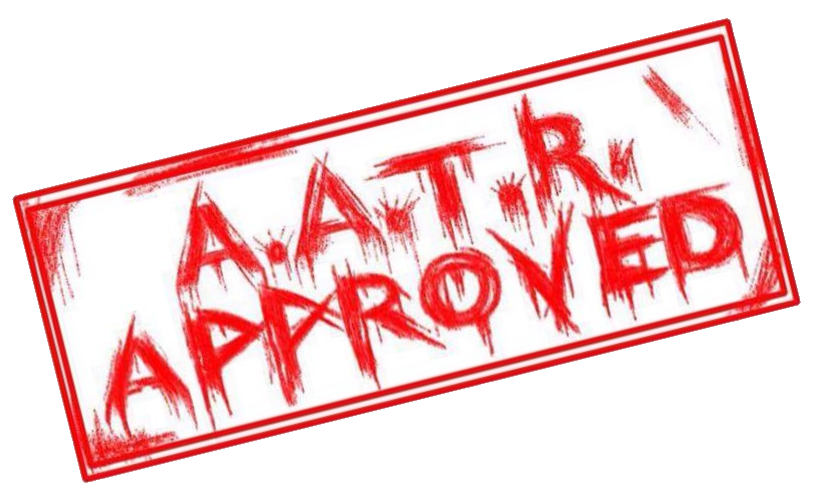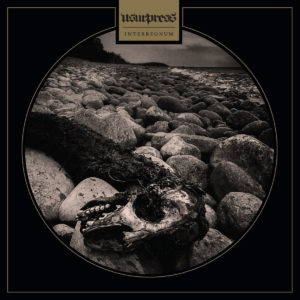 Track List

Tracklist:
1. A Place in the Pantheon
2. Interregnum
3. In Books Without Pages
4. Late in the 11:th Hour
5. Ships of Black Glass (i: Shards, ii: Black Echo)
6. The Iron Gates Are Melting
7. The Vagrant Harlot
Release Date:
23rd February 2018
Label:
Agonia Records

For all things Usurpress click HERE and to purchase the album, click HERE
Album formats:
– Digipack CD
– Black LP
– Gold LP (limit. to 125 copies)
– Digital
– T-shirt
How useful was this post?
Click on a thumb to rate it!
Average rating / 5. Vote count:
Related
About the author
Devotees and followers of the Cult of Cletus, I am your true God and my word is law! I come forth to spew daemon loving music at your ears and to corrupt your little mind. My words maybe harsh but I want only the best for my minions! So when I discover a new deadly spawn of music take heed and purchase...