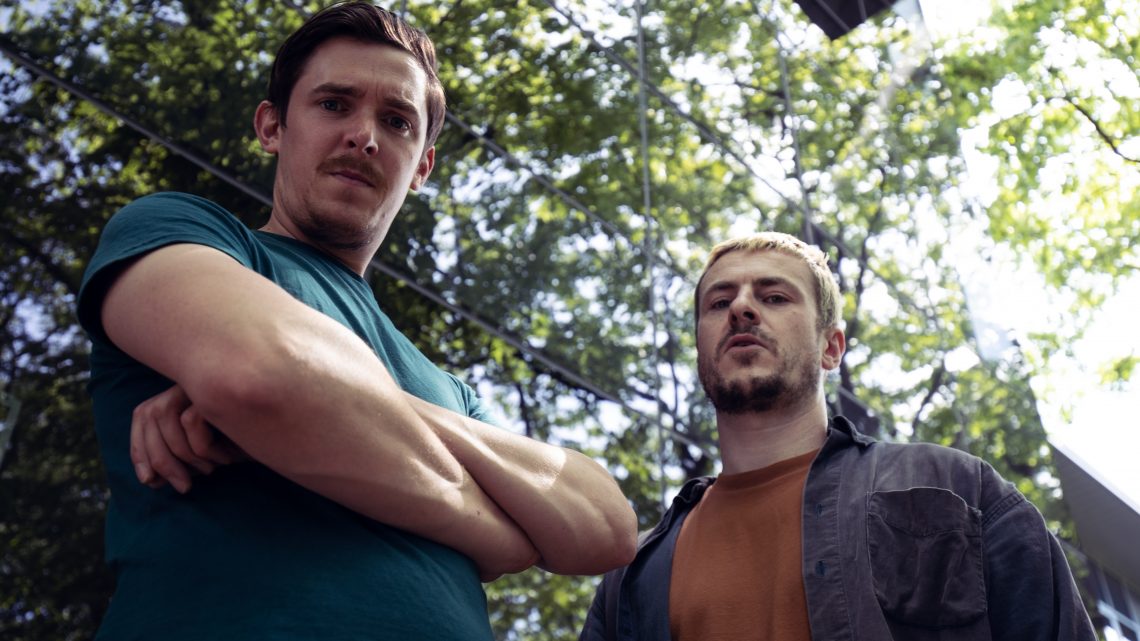 UTOPIA ANNOUNCE UK TOUR DATES
23rd September 2021
0
By
John Deaux
Utopia, the metal group centred around guitarist John Bailey and Corrupt Moral Altar vocalist Chris Reese have announced UK tour dates for February 2022 following the release of their debut album 'Stalker' last month on APF Records. John comments,
"One of the things about music like this is that it's very easy to let it just sit there on a record and not brave the stage with it. I really want the full force of the album to translate over to the live experience. I've picked a few reasonably well spread out dates at some great venues and I've put together a killing band to perform it all. We're going to be playing the Stalker album from front to back. Keep your eyes peeled for a drummer announcement soon!"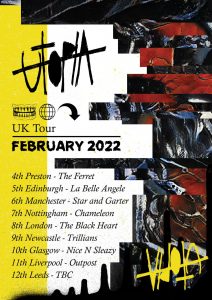 4th Feb, Preston – The Ferret
5th Feb, Edinburgh – La Belle Angele
6th Feb, Manchester – Star and Garter
7th Feb, Nottingham – Chameleon
8th Feb, London – The Black Heart
9th Feb, Newcastle  – Trillians
10th Feb, Glasgow  – Nice N Sleazy
11th Feb, Liverpool – Outpost
12th Feb, Leeds – TBC
'Stalker' sees John and Chris joined by an impressive list of guest musicians such as drummers Billy Rymer, Baard Kolstad (Leprous), Lee Fisher (Fawn Limbs/Psyopus) and Si Blakelock (Tangaroa/Dream Troll) alongside guitarist Simon Peter King, bassist Arran McSporran (De Profundis/Virvum) and finally keyboardist Mike Moran (Ozzy Osbourne/George Harrison).
The initial idea for the band was formed by John Bailey, by day he's a touring guitarist for the likes of Aled Jones and Russell Watson, a far cry from the extreme metal of Utopia, but with 'Stalker' he wanted to bring together all the music he loves, creating something aggressive and intense but also well thought out and intelligent. 
Utopia was started in March 2020. As John was coming off the back of a busy tour/session schedule and felt this was the time to finally start the band which he'd been thinking about doing for years. For a vocalist he had no one else in mind but Corrupt Moral Altar's Chris Reese.
'Stalker' was released on 27th August via APF Records and will appeal to fans of Dillinger Escape Plan, Meshuggah, Converge, Mastodon, Botch and Strapping Young Lad.
Order now:  https://linktr.ee/utopiaband
Watch the recent videos from Utopia:
Happiness – https://youtu.be/gQQY4DpJY0w
What About Me – https://youtu.be/roU8Qi4N1cI
''one of the most enticing outbursts of extreme technical music you will hear this year.' – Pop Matters
'Beautiful and brutal, calming and cacophonous, Stalker is extreme… in the truest sense of the word.' – Rush On Rock
'As a work of creative extremity, it's likely Stalker will be unparalleled in 2021. Utopia has the potential to redefine mathcore.' – A Certain Taste
www.facebook.com/UTOPIABANDMETAL
https://apfrecords.bandcamp.com
How useful was this post?
Click on a thumb to rate it!
Average rating 0 / 5. Vote count: 0
No votes so far! Be the first to rate this post.
Related
About the author
Some say Yank My Doodle, It's A Dandy! is a biographical movie based on John. Some have even said that his favorite artist is Chesney Hawke! All we really know is he sleeps inside out and his hair tastes like candy floss.