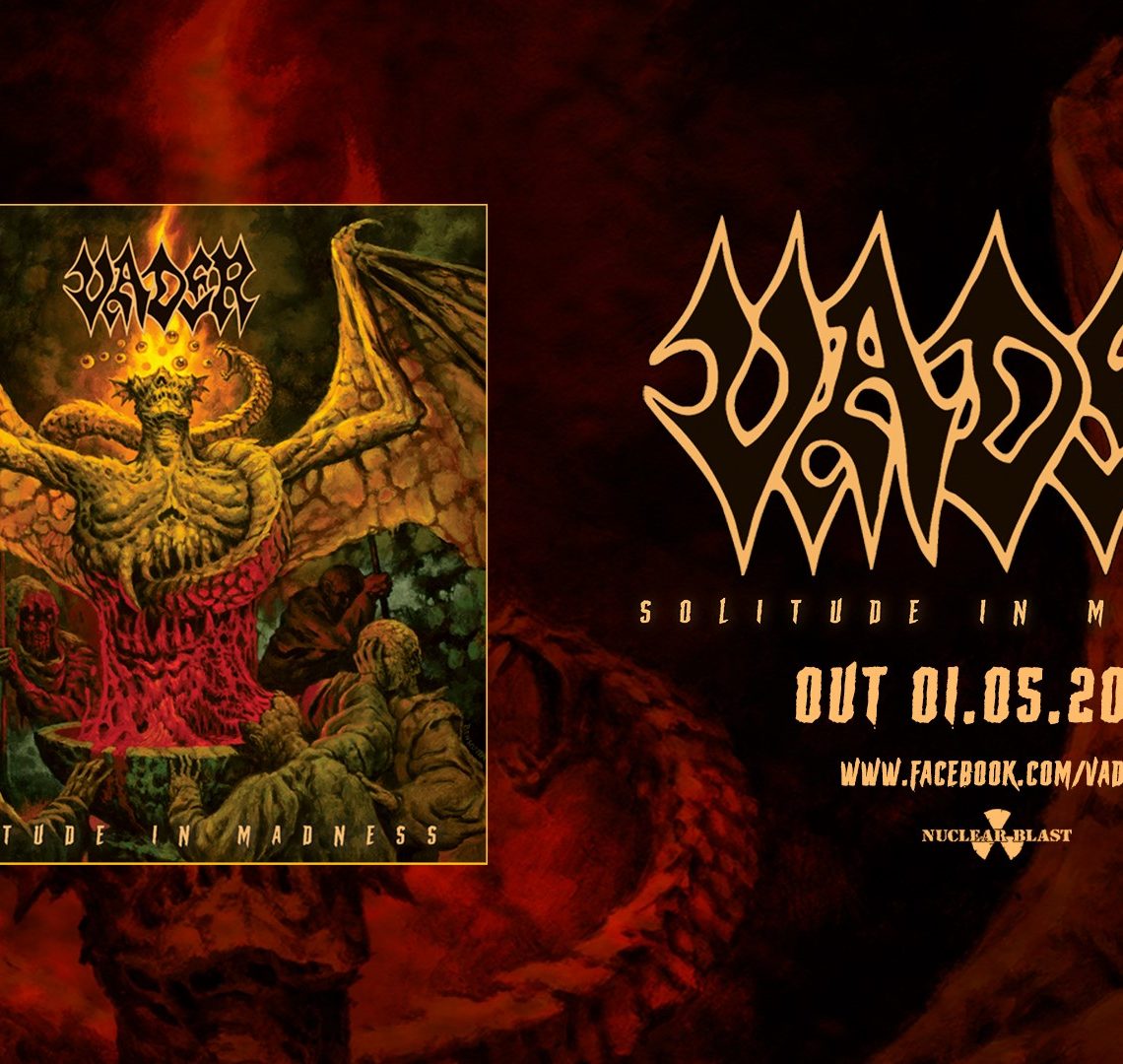 Vader – Solitude In Madness
25th April 2020
0
By
Mark Booth
Polish death metal stalwarts VADER are set to let loose the fury of their twelfth studio album 'Solitude In Madness' upon us. Over the span of their 37 year career this death metal institute have been consistent with their releases and always deliver a brutal slab of fast, in your face, thrash tinged death metal. They make no exception with their latest release 'Solitude In Madness' as they blitzkrieg the listener senses with a sonic assualt of eleven fast as fuck tracks that obliterates all before them in under thirty minutes. That is all VADER require to complete the assualt and leave the brutalised corpse of the listener, with the longest track clocking in at snip under four minutes.
Some people will state the case that VADER haven't really evolved or change their sound much since their inception. However not all change is good, look at bands over the years who decided to adjust their sound to try and appease the masses but ended up with a core fan base disillusioned with their new sound?!?! How many go crawling back to the sound that garnered their rabid fan base….plenty! However with VADER you know your going to get an album of overkill speed and razor sharp buzzsaw death metal riffs that go straight for the jugular. It might not win many new fans over, but they are undeviating in their path and they forge a bloody good brutal time while they speed down it like a psychopathic juggernaut of Eastern European death metal.
SCORE – 7/10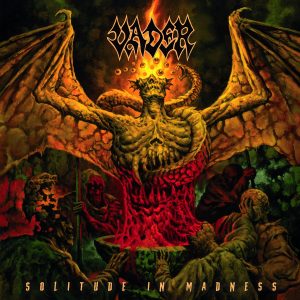 Track Listing
1. Shock And Awe
2. Into Oblivion
3. Despair
4. Incineration
5. Sanctification Denied
6. And Satan Wept
7. Emptiness
8. Final Destination
9. Dancing In The Slaughterhouse
10. Stigma Of Divinity
11. Bones
Label:
Nuclear Blast
Release Date:
1st May 2020
To purchase the album, click HERE
https://www.facebook.com/vader/
How useful was this post?
Click on a thumb to rate it!
Average rating 5 / 5. Vote count: 1
No votes so far! Be the first to rate this post.
Related
About the author
Devotees and followers of the Cult of Cletus, I am your true God and my word is law! I come forth to spew daemon loving music at your ears and to corrupt your little mind. My words maybe harsh but I want only the best for my minions! So when I discover a new deadly spawn of music take heed and purchase...