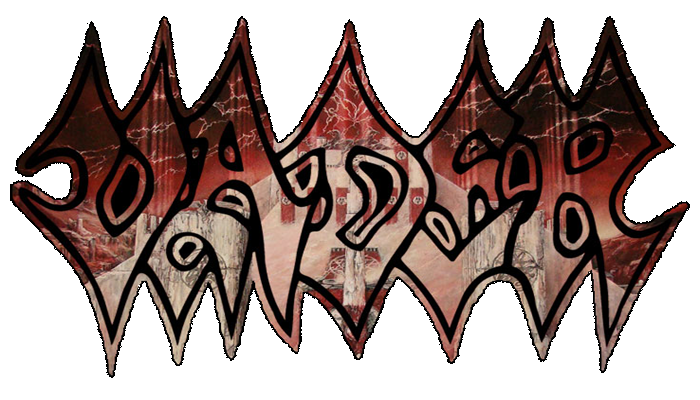 Vader Thy Messenger
29th May 2019
Self professed war machines and death metal juggernauts VADER return to tease us with this five track EP, Thy Messenger. Long have these Polish metal purveyors been invading our world with rapid fire rhythms and blast beat tub thumping, thus confirming their rightful place among the pantheon of European Death Metal Messiahs. Three new songs, one re-imagined classic and a downright evil cover of Judas Priest's 'Steeler' make this release essential for fans of the band and for future followers of their fine craft.
Opening track Grand Deceiver has an immediate and devastating impact like a punch in the face, and at little over two minutes long it's ended before you realise what's actually happened. Make no mistake though, there ain't nothing missing from this brutal metal assault. Blistering drums and insane guitar 'riffage' with leads coming on like an amphetamine hit make this an absolute fucking blast.
The re-working of classic VADER track Litany sits beautifully amidst the new recordings and you would never know that it is over 20 yrs old so good is the playing and production. Says founder member Piotr "Peter" Wiwczarek of the re-working of Litany, "20 years passed since we recorded Litany in the Red Studios. The song itself and many others from that album have never been played live. That album is still one of our fans' favourites of the entire VADER discography, therefore we're planning to revive the whole record in our live-shows this autumn."
The two remaining new tracks, Emptiness and Despair combined only just reach four minutes giving Thy Messenger a total running time of just under fifteen minutes. However this is a mortally fast and aggressive aural assault and is no less essential for its briefness.
Thy Messenger was recorded to bridge the gap prior to the release of VADER's hotly anticipated new LP scheduled for the end of the year. The EP was recorded in Hertz Studio in Białystok while the cover artwork was created by Wes Benscoter, who also created the cover for VADER's "De Profundis" LP and has provided artwork for the likes of SLAYER and KREATOR.
Score 7/10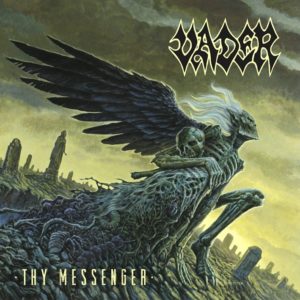 Track List
1 Grand Deceiver
2 Litany
3 Emptiness
4 Despair
5 Steeler
 Release Date:
May 31st, 2019
Label:
Nuclear Blast

For all things Vader, click HERE and to purchase the E.P, click HERE