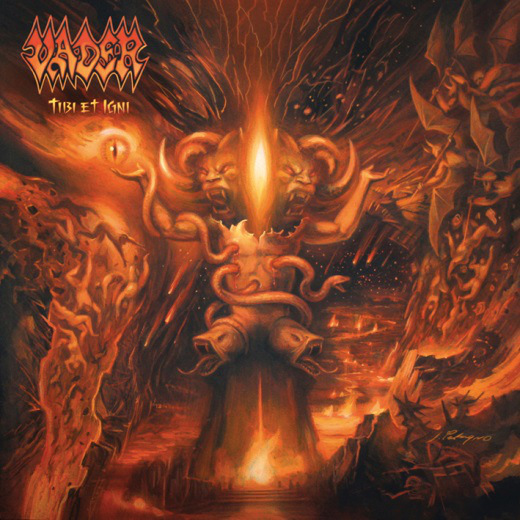 Vader – Tibi Et Igni
9th May 2014
Vader's newest release, Tibi Et Igni (a Latin phrase which translates to "For You and Fire"), is exactly what we have come to expect from Vader over the years. It's fast, aggressive, unrelenting death metal at it's best.
I have always considered Vader the Slayer of death metal. They have become a cornerstone of the death metal genre with a style all their own. Vader is a band that definitely doesn't get the credit they deserve. We actually have a lot to thank Vader for – without them we wouldn't have Behemoth, Decapitated, or Hate, all of which, at one time or another have even sounded like Vader clones.
I give these guys a lot of credit, they started back in the late 80's and are still providing the same quality death metal they have always created. Don't get me wrong, Vader have had their peak and valleys as far as releases go, but the multitude have been solid representations of Grade A death metal –  Tibi Et Igni is no different.
While Vader's newest is not ground-breaking or an earth shattering release, fans of the band will be happy to hear Vader continue what they do best. There are some super heavy crushing moments here – "the Eye of the Abyss" begins with an ominous intro that acts as the silence before the storm then transforms into a fire breathing monster of a tune. Every Vader fan will find a favorite here.
Will Tibi Et Igni live up to my list of monumental Vader releases (De Profundis, Black to the Blind, or Litany)??  Not quite, but it stands above the few Vader releases that fell to the wayside (Revelations & Necropolis to name a few).
Vader was important to my development into extreme metal having listened to them since I was 15 years old- they will always have a dark place in my heart. I was actually fortunate enough to tour with Vader in 2007 on my first ever tour with one of their strongest line-ups since the mid-ninties – Peter, Mauser, Novy (originally of Behemoth), and Daray (current Dimmu Borgir drummer). They were near perfect live every night, and I'm sure will continue to provide the same quality to everyone who has the privilege to see them.
In closing, for those of you who have not yet given Vader the time of day, pick up Tibi Et Igni and listen in wonder. For those of you who have been loyal Vader fans since the early days you will not be disappointed – Tibi Et Igni makes a strong statement that Vader are back in full form and there's no end in sight to this Polish juggernaut.
Score: 7 out of 10
ALBUM INFO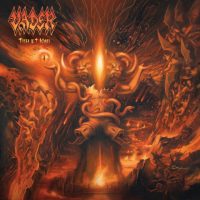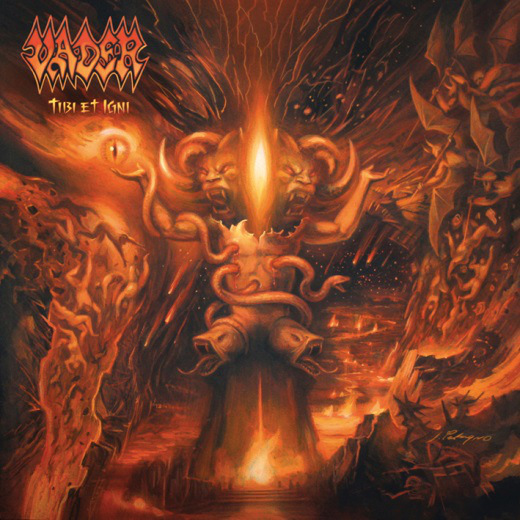 Tracklist
01.  Go To Hell
02.  Where Angels Weep
03.  Armada On Fire
04.  Triumph Of Death
05.  Hexenkessel
06.  Abandon All Hope
07.  Worms Of Eden
08.  The Eye Of The Abyss
09.  Light Reaper
10.  The End
digipak bonus tracks:
11.  Necropolis
12.  Przeklety Na Wieki – Cursed Eternally
Release Date
May 30th, 2014
Record Label
Nuclear Blast
Links
http://www.vader.pl/band-e.html
For Fans of:
Vader, Deicide, Decapitated, Behemoth