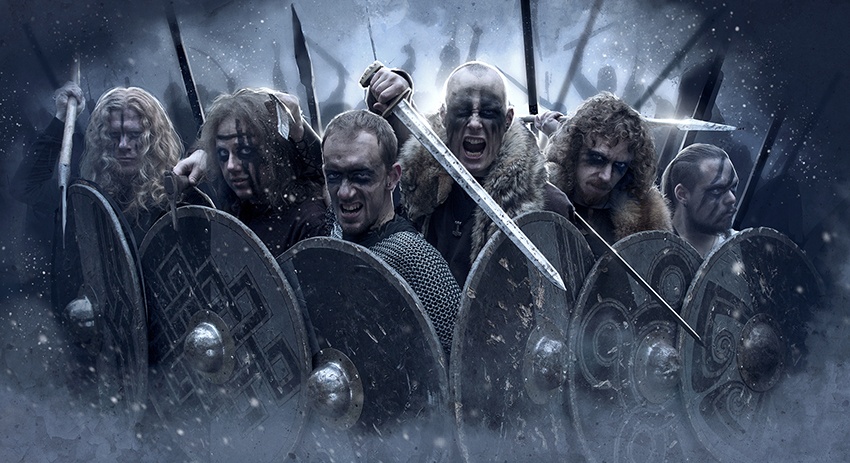 VANIR – Særimners Kød 2020 version (lyric video)
13th March 2020
0
By
John Deaux
Ten years ago in Roskilde Denmark a group of metalheads came together to play some Viking folk metal. It later evolved into Vanir. A lot has happened since then. Both when it comes the band and the band's visual and musical soundscape. While in the process of working on their 6th album, they thought it was important to mark their 10th year of raiding with Vanir!  
And to mark this occasion, they have re-recorded three songs from their debut album, "Særimners kød". The goal of the EP is to capture the essence of Vanir's roots and mix them with the sound of what they aim at today as a band. With the heavier sounding Viking metal that Vanir represents today, but with respect for the folk metal roots they came from.
To top it all Vanir have recorded a cover from the Danish minstrel Kim Larsen with the lyrics from the poem of Nordahl Grieg – "Kringsatt av fiender". This poem means a lot too many people and stands for unity in a world that tends to get more and more fragmented.  
The critically acclaimed latest album by Vanir, "Allfather", was released last year.
Martin Holmsgaard – vocals
Phillip Kaaber – rhythm guitars
Kirk Backarach – lead guitars
Lars Bundvad – bass
Daniel 'Luske' Kronskov – drums
Stefan Dujardin – keys
Web:
https://www.facebook.com/vanirdenmark/
How useful was this post?
Click on a thumb to rate it!
Average rating 0 / 5. Vote count: 0
No votes so far! Be the first to rate this post.
Related
About the author
Some say Yank My Doodle, It's A Dandy! is a biographical movie based on John. Some have even said that his favorite artist is Chesney Hawke! All we really know is he sleeps inside out and his hair tastes like candy floss.