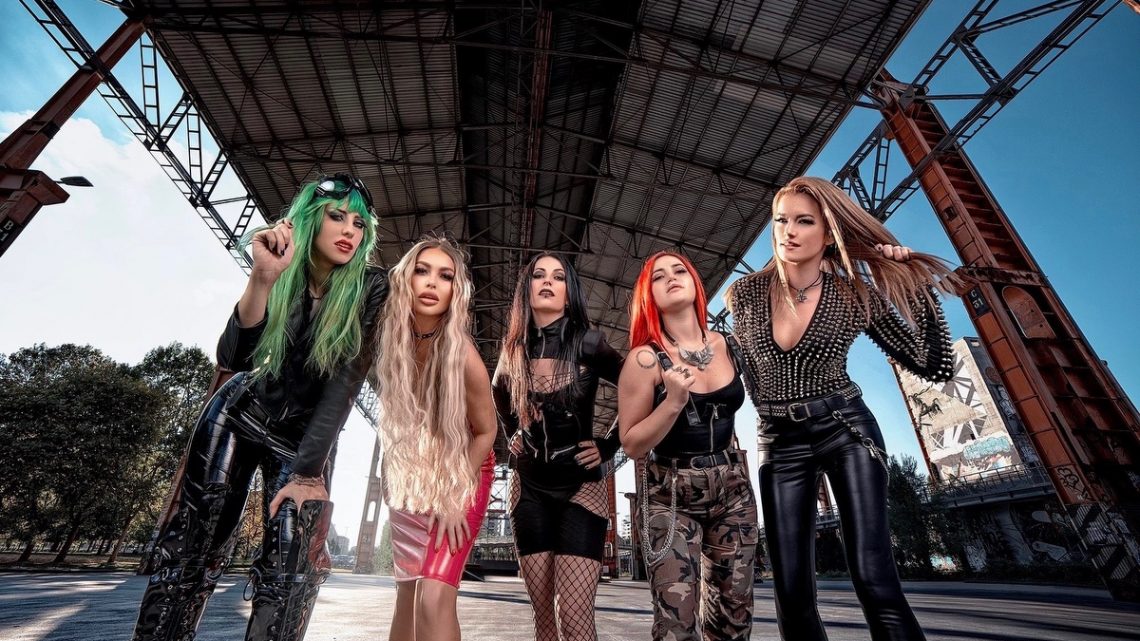 'Venus 5' – debut album by new international metal group featuring five female singers
1st April 2022
0
By
John Deaux
Frontiers Music Srl is pleased to announce the self-titled debut album from the new international metal group Venus 5. Out on 10th June, a second single and video from the record entitled 'Because Of You' is available now. It follows the late February release of 'Tom And Ms. Amy Lee', the video for which can be seen here:
Venus 5 is comprised of five talented singers who all hail from different European countries. In alphabetical order, they are: Herma (also of Sick N' Beautiful, signed to Frontiers), Karmen Klinc, Jelena Milovanovic, Tezzi Persson (also of Infinite & Divine, signed to Frontiers) and Erina Seitllari. Each is an outstanding vocalist in her own right, but the five of them combined produces stunning results.
Developed by Frontiers label boss Serafino Perugino from the idea of creating a 'metal' version of pop projects, time was taken to put the right personnel in place to create the right chemistry and credibility. The quintet of singers chosen and the musicians involved might be from different musical environments, not to mention territories, but together they have a created a monster of an album.
A team effort by producer Aldo Lonobile (Secret Sphere, Timo Tolkki's Avalon, Sweet Oblivion) and a crack team of writers, musicians and co-producers – including Jake E (Cyrha, ex-Amaranthe), Stefan Helleblad (Within Temptation) and Per Aldeheim (Def Leppard, H.E.A.T) – has ensured that Venus 5 and this debut album offers a feast of musical treats and is not just about its obvious visual appeal.
Venus 5 is recommended for all lovers of the current European metal scene, taking influences from the recent output of Within Temptation and Amaranthe, but adding even more addictive and catchy melodies. It is a totally successful blend.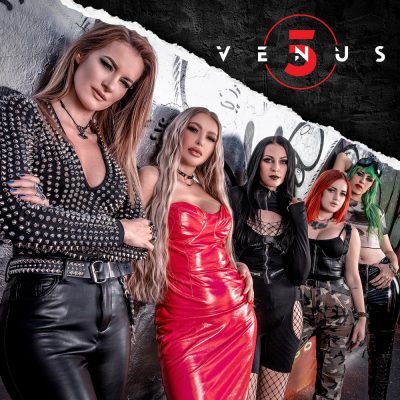 VENUS 5
TRACKLISTING
1  Lioness
2  The Simulation
3  Nothing But A Heartache
4  Bride With Blackened Eyes
5  Monster Under Your Bed
6  Inside
7  Tom And Ms. Amy Lee
8  Because Of You
9  We Are Dynamite
10  Save You
11  Bury Me
VENUS 5
Herma – vocals
Karmen Klinc – vocals
Terese 'Tezzi' Persson – vocals
Jelena Milovanovic – vocals
Erina Seitllari – vocals
MUSICIANS
Stefan Helleblad – guitars
Aldo Lonobile – guitars
Gabriele Robotti – guitars
Dann Arisi – bass
Alfonso Mocerino – drums
Antonio Agate – keyboards, piano & electronic arrangements
How useful was this post?
Click on a thumb to rate it!
Average rating 5 / 5. Vote count: 1
No votes so far! Be the first to rate this post.
Related