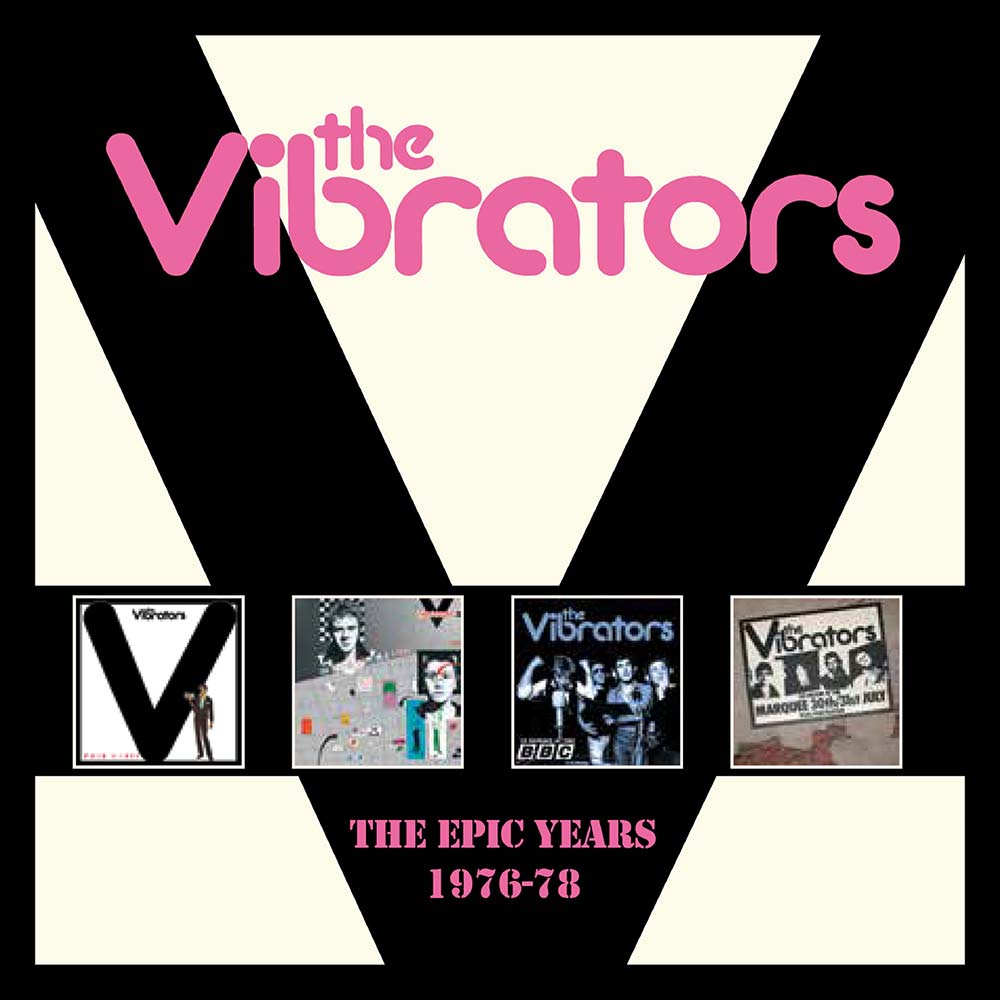 The Vibrators – The Epic Years 1976-1978
6th March 2017
The Vibrators are one of those punk bands that people have either forgotten about or overlooked. Thankfully, thanks to Anagram Records that's not going to happen again.
This 4CD box combined all the recordings The Vibrators did for Epic along with 3 sessions for John Peel & a live gig from The Marquee club back in 1977 at the height of the punk explosion.
The live show sounds phenomenal. This is because it's taken from the full mixing desk recording & not from the horrible sounding overdubbed bootlegs of old.
The Peel Sessions have been joined by 4 tracks from the Old Grey Whistle Test & again sound brilliant. With plenty of oomph & loads of heart & soul.
Their debut album Pure Mania is still a master class in pure punk rawness. From the opening track of Into The Future, the single Baby, Baby & the closing of Bad Time pretty much sums up what this band could do. Full on 3-minute rockers to pop ballad sensibilities. This album has it all.

V2 has the same vibe as Pure Mania but a little more polished. The rumble of the opener Pure Mania sets the tone for a full-on sonic attack. Te 2 singles from this record Automatic Lover & Judy Says still sound as good today as they did in 1978. These are the kind of tracks that would've made The Clash jealous (in my opinion The Vibrators were the better sounding band & kept true to the Punk attitude)

There are 5 bonus tracks in total (2 on the end of Pure Mania, 3 on the end of V2) which are a nice addition.
Overall this is a beautiful looking & sounding set. The liner notes are immense. Not only by respected journalist & Record Collector contributor Shane Baldwin but also featuring input from members of the band. Also in the booklet are fantastic photos along with a glimpse at the promotional material of the time.
A highly recommended purchase & available to pre-order now HERE as the release date is 31st March 2017 & check out the band on their official site HERE
Score 8.5/10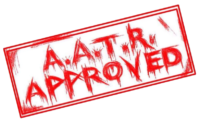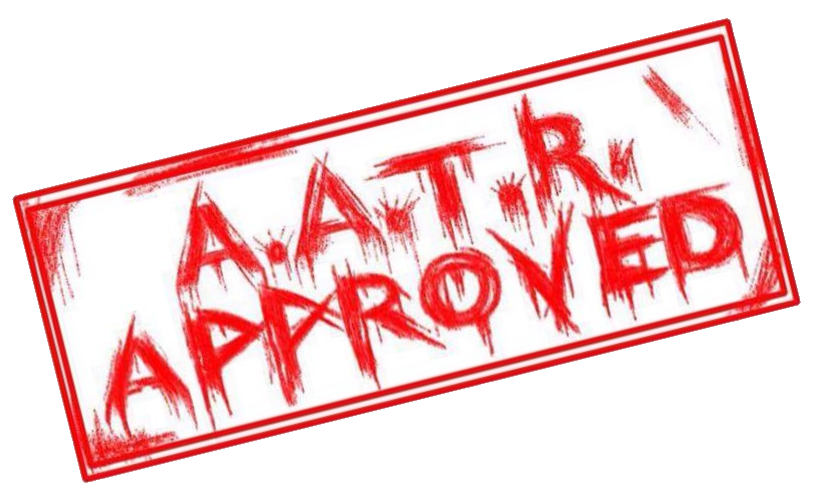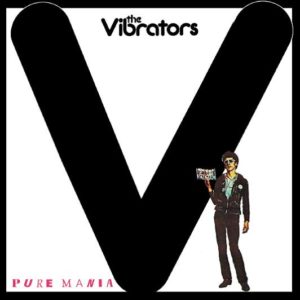 DISC ONE: PURE MANIA
1. INTO THE FUTURE….
2. YEAH, YEAH, YEAH
3. SWEET SWEET HEART
4. KEEP IT CLEAN
5. BABY, BABY
6. NO HEART
7. SHE'S BRINGING YOU DOWN
8. PETROL
9. LONDON GIRLS
10. YOU BROKE MY HEART
11. WHIPS & FURS
12. STIFF LITTLE FINGERS
13. WRECKED ON YOU
14. I NEED A SLAVE
15. BAD TIME
BONUS TRACKS
16. LONDON GIRLS (LIVE)
17. STIFF LITTLE FINGERS (LIVE)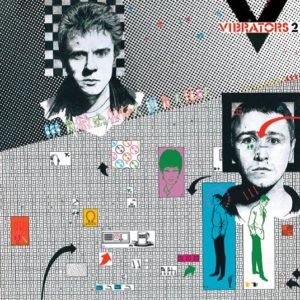 DISC TWO: V2
1. PURE MANIA
2. AUTOMATIC LOVER
3. FLYING DUCK THEORY
4. PUBLIC ENEMY NO.1
5. DESTROY
6. NAZI BABY
7. WAKE UP
8. SULPHATE
9. 24 HOUR PEOPLE
10. FALL IN LOVE
11. FEEL ALRIGHT
12. WAR ZONE
13. TROOPS OF TOMORROW
BONUS TRACKS
14. AUTOMATIC LOVER (SINGLE VERSION)
15. JUDY SAYS (KNOCK YOU IN THE HEAD)
16. PUSHING TOO HARD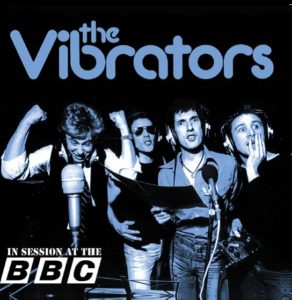 DISC THREE: IN SESSION AT THE BBC
JOHN PEEL 28.10.1976
1. DANCE TO THE MUSIC
2. SWEET SWEET HEART
3. JENNY JENNY
4. I'M GONNA BE YOUR NAZI BABY
5. WE VIBRATE
JOHN PEEL 22.6.1977
6. PETROL
7. KEEP IT CLEAN
8. BABY, BABY
9. LONDON GIRLS
10. SHE'S BRINGING YOU DOWN
JOHN PEEL 6.2.1978
11. AUTOMATIC LOVER
12. DESTROY
13. TROOPS OF TOMORROW
14. FALL IN LOVE
O.G.W.T. 4.4.1978
15. WAR ZONE
16. FLYING DUCK THEORY
17. WAKE UP
18. 24 HOUR PEOPLE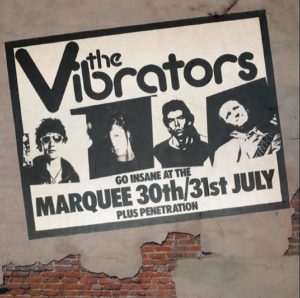 DISC FOUR: LIVE AT THE MARQUEE 1977
1. WRECKED ON YOU
2. NO FUN / RAW POWER
3. LONDON GIRLS
4. STIFF LITTLE FINGERS
5. WAKE UP
6. HE'S A PSYCHO
7. NO HEART
8. BABY, BABY
9. SWEET SWEET HEART
10. FLYING DUCK THEORY
11. WHIPS AND FURS
12. I NEED A SLAVE
13. KEEP IT CLEAN
14. FEEL ALRIGHT
15. SEX KICK
16. JUMPIN' JACK FLASH
17. BAD TIME
18. YOU BROKE MY HEART
19. SHE'S BRINGING YOU DOWN