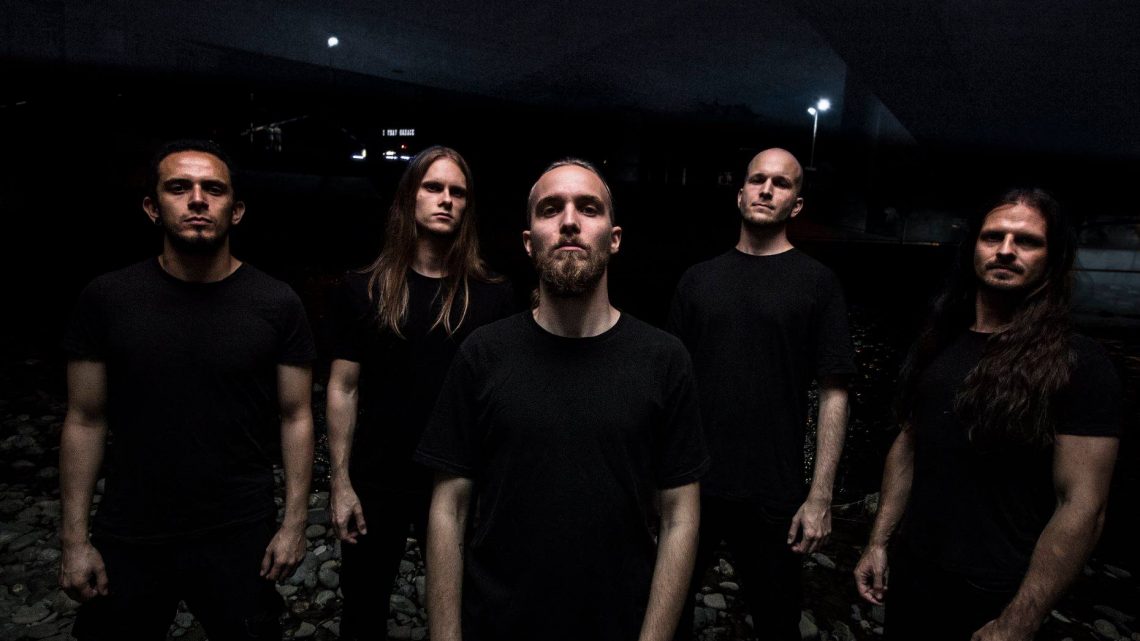 VIRVUM announce new UK dates with VENOM PRISON this October
30th July 2021
0
By
John Deaux
Tech death metal outfit VIRVUM are now announcing brand new tour dates in the UK during October 2021. The band will be supporting VENOM PRISON on all UK dates which will kick off at the Mama Roux venue in Birmingham on October 19, 2021. A full list of confirmed shows can be found below.
VIRVUM comment on the tour: "After more than two years absence from touring, it's with great pleasure that we announce our return to the stages of the United Kingdom. While all this time didn't go by unproductively by any means, we're just thrilled to finally get out of our bedrooms and perform together again. With all the new material in the pipeline and in the back of our heads, doing so feels better than ever before."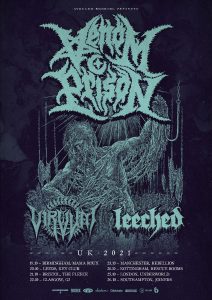 VIRVUM
+VENOM PRISON +LEECHED
19/10/21    @Mama Roux, Birmingham
20/10/21    @Key Club, Leeds
21/10/21    @The Fleece, Bristol
22/10/21    @G2, Glasgow
23/10/21    @Rebellion, Manchester
24/10/21    @Rescue Rooms, Nottingham
25/10/21    @Underworld, London
26/10/21    @Joiners, Southampton
VIRVUM will be touring in support of the 2017 album 'Illuminance' which was re-issued by Season of Mist. Artwork, track-list and further info can be viewed below.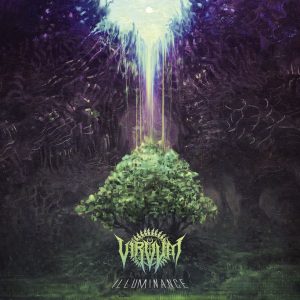 Track-list
1. The Cypher Supreme (2:36)
2. Earthwork (4:31)
3. Illuminance (9:00)
4. Ad Rigorem (4:32)
5. Tentacles Of The Sun (4:55)
6. Elemental Shift (2:41)
7. I: A New Journey Awaits (1:43)
8. II: A Final Warming Shine: Ascension And Trespassing (10:28)
Total playing time: 40:26
When a relatively unknown Swiss band released their debut album 'Illuminance' in 2016, only insiders suspected the massive impact it would stir. Yet it was on the strength of this release that VIRVUM were offered to sign on Season of Mist. Now their new home is reissuing 'Illuminance', which is to be available on vinyl for the first time.
VIRVUM were founded by childhood friends in 2007 and since then the aspiring and hard-working musicians continuously fine-tuned and honed the tracks of their first full-length to match their burgeoning skills.
VIRVUM first got noticed when guitarist and main songwriter Nic Gruhn happily took the offer to join a European tour with California's progressive death metal pioneers FALLUJAH while also opening for such renowned bands as SUFFOCATION and CEPHALIC CARNAGE in 2013. On the return of their guitarist, VIRVUM immediately set out to perform as many shows as possible in order to establish the band in Europe.
In 2015, a first single entitled 'Internal Howl' attracted immediate attention and, that same year, VIRVUM were picked to internationally support big names such as DYING FETUS, FLESHGOD APOCALPYSE, and DEFEATED SANITY among others.
In advance of their self-released debut full-length, VIRVUM received a massive response for the song premieres of "Ad Rigorem" and title track in 2016, while the album was highly acclaimed by critics and fans alike.
With their professional attitude, the exceptional technical prowess of each individual musician, and last but never least the outstanding collective songwriting skills, the Swiss are now ready for the next step. While VIRVUM create a new monstrous record in studio, their amazing debut 'Illuminance' is made available again.
www.virvum.com
www.facebook.com/virvum
Line-up
Bryan Berger: vocals
Nic Gruhn: guitars
Tobias Koelman: guitars
Arran McSporran: bass
Diego Morenzoni: drums
Style: Tech Death
Shop: http://smarturl.it/VirvumShop
Available formats
Digipak CD
Gatefold LP in various colours
How useful was this post?
Click on a thumb to rate it!
Average rating 0 / 5. Vote count: 0
No votes so far! Be the first to rate this post.
Related