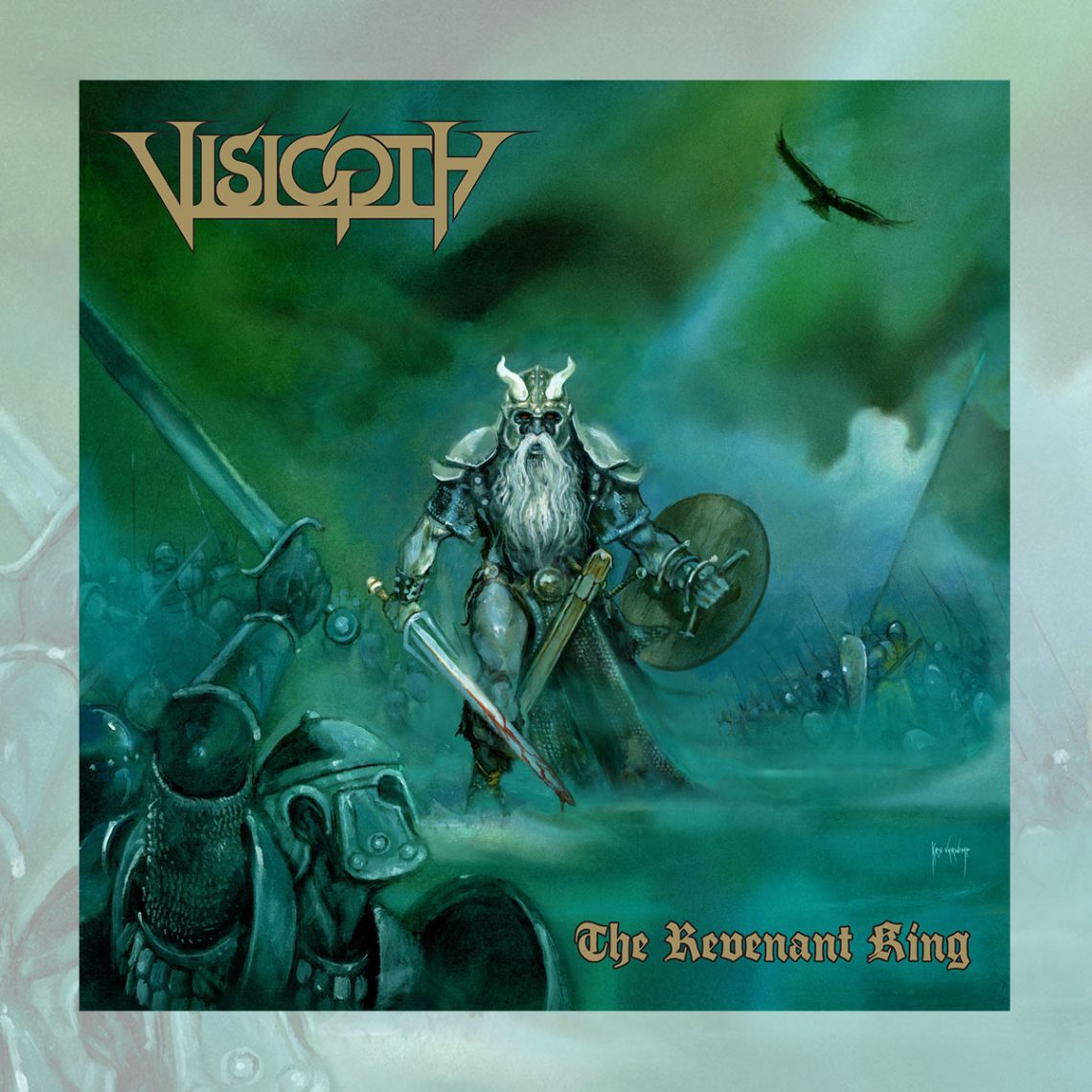 Visigoth – The Revenant King
19th January 2015
Hailing from Salt Lake City, Utah come the mighty Visigoth armed with a freshly inked deal with Metal Blade records who are poised to unleash the bands first full length album, The Revenant King.
Formed in 2010, the band quickly released their Vengeance demo which was followed up with the Final Spell EP in 2012, garnering praise throughout the underground metal scene in both North America and Europe.
Fast forward to 2015 and the imminent release of their debut album. I was eager to hear what lay in store as I had heard a lot of good things about them.
Opening up with the title track "The Revenant King", I was reminded somewhat of Amon Amarth in the riffing dept, but the comparison ends there as the quite frankly outstanding vocals of Jake Rogers soon take command and give the band their own identity. The riffing style is a really nice hybrid of classic heavy metal and also more contemporary styles and the band aren't afraid to utilise their various influences and bring them together  to create their own style.
The vocal melodies are crafted from pure steel and are guaranteed to stick in your head for days to come… it's really obvious Visigoth have a deep passion and utter conviction in what they do and have clearly spent a lot of time and effort making sure the end result matches their vision.
"Dungeon Master" is up next, a really great uptempo number that has a fantastic mid section that wouldn't have been out of place on any of the classic era Manowar albums, but if I thought they couldn't top these two tracks, boy was I wrong!
"Mammoth Rider" is every bit as heavy and epic as a song with a title like that should be and I defy you not to punch the air as you sing along!
Utilising the kind of galloping riff that Iron Maiden used to employ to great effect, this number fairly cracks along, before changing direction and breaking into a ridiculously heavy doom section as it pounds across the Hyperborean Tundra.
The thing I really like about this band is that they do not overdo anything,t here are very few high pitched screams or insanely fast guitar leads, which I found really refreshing. Sometimes less is more and when you have a singer who can construct melodies which are  as catchy as pretty much every song on this album, you really don't need to engage in vocal gymnastics to get your message across. Likewise, although Leeland Campana and Jamison Palmer are both obviously accomplished guitarists, they never let things get too complicated, preferring instead to opt for a simpler, but extremely effective approach to the riffs.
The standout cut on the album for me would have to be "Blood Sacrifice"which must surely rank as being the catchiest and most epic song about human sacrifice and demonic summoning ever recorded!  Opening with an acoustic guitar section, the intro solo brought to mind "Beyond The Realms Of Death" by Judas Priest.  Jake's vocals really  reminded me of Black Sabbath's Tony Martin on this one and I can think of a few established bands who would give their eye teeth to be able to write one song as good as this, never mind a whole albums worth.
The production here is fantastic,as you would expect from a Metal Blade release and every instrument is crisp and to the fore.  Mikey T's drums have a nice full sound and are nicely complemented by a rich and thick bass sound courtesy of Matt Brotherton that let the guitars work their magic over the top of this rock solid foundation.
Another nice touch on the album is the inclusion of a cover version of "Necropolis" by Manilla Road, from their classic album Crystal Logic, which fits in perfectly alongside the bands own material. It's a pretty faithful rendition and gives you a great indication of where the band are coming from musically.
The final track on offer is the ten minute epic,"From The Arcane Mists Of Prophecy",which is absolutely mesmerizing. It's a fantastic end to the album, a sprawling masterpiece of a track which never ceases to hold your interest, from the Iron Maiden styled opening riffs,to the crushing heaviness of the final doom laden passages.
I'm going to go on record as saying that this album is a perfect example of everything that is great about heavy metal… it is epic, bombastic and uplifting.  It actually  gives me goosebumps every time I listen to it, it's that good!
In Visigoth's realm there are no frills, no gimmicks… there is only heavy metal.
Absolutely essential.
Score: 10 out of 10
ALBUM INFO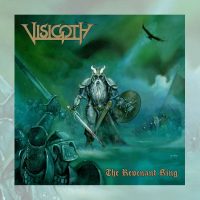 Tracklist
1. The Revenant King
2. Dungeon Master
3. Mammoth Rider
4. Blood Sacrifice
5. Iron Brotherhood
6. Necropolis
7. Vengeance
8. Creature Of Desire
9. From The Arcane Mists Of Prophecy
Record Label
Metal Blade
Release Date
27 January 2015
Links
http://www.visigoth.bandcamp.com