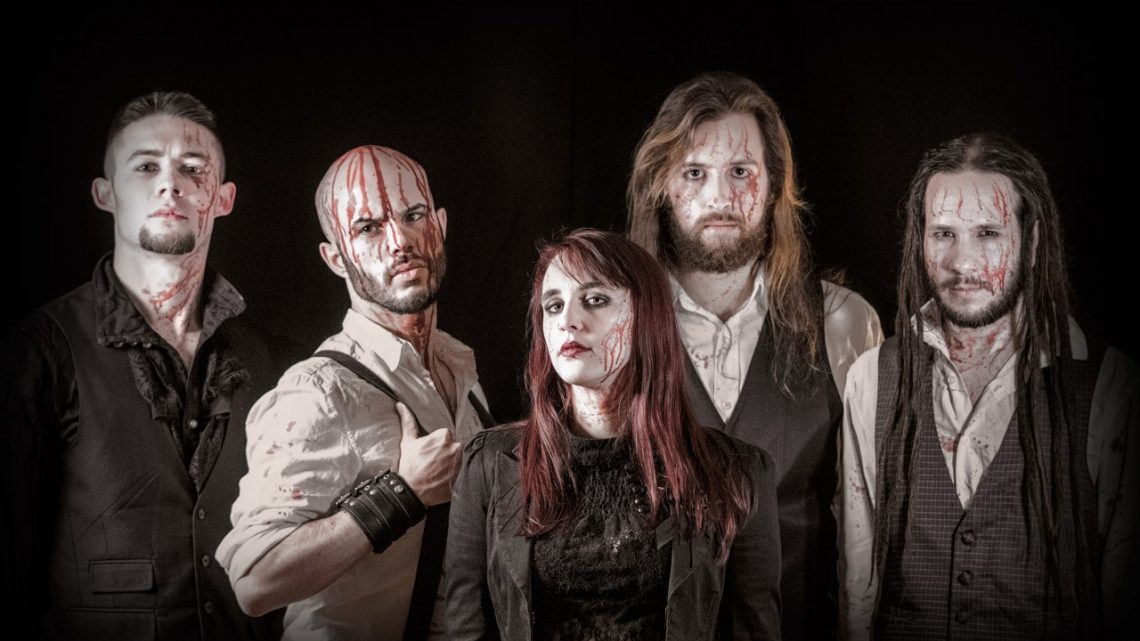 Vocalist Maude of Sanguine Glacialis Owns a Gizmo
28th April 2021
0
By
Queen Nikki
Maude Théberge, vocalist & keyboardist of Montreal based Melodic Death Metal band, Sanguine Glacialis, is a total cat lover and she caught up with us to let us know just how much.
At all about the Rock, we consider ourselves pet lovers, which is why we want to know all about yours! How many pets do you have? What are their names and why? How long have you had them? Tell us all about them!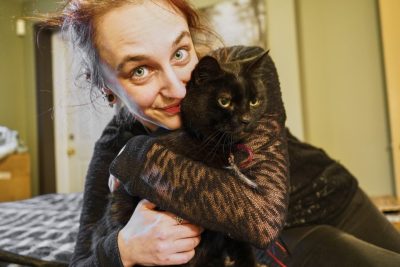 I have four cats: Jack (for Jack Black), Amélie (for Amélie Poulin), Vévé (because she has a V shape pattern on her forehead) and Gizmo (like the Gremlin).
I've had Jack and Amélie since they were 4 months old, so 8 years now, and Vévé and Gizmo were my boyfriend's so I've had them for a little less than a year now.
Jack and Amélie are twins, black cats (Jack long haired and Amélie short haired). Vévé is a 15 years old (!!) tabby and still going strong, and Gizmo is a 7-8 years old tuxedo cat.
They sound awesome and they have fantastic names. What is the weirdest thing your cats have done?
It's not that weird, but sometimes Amélie likes to be featured in some of my photoshoots haha!
What is the best trick your cats can do?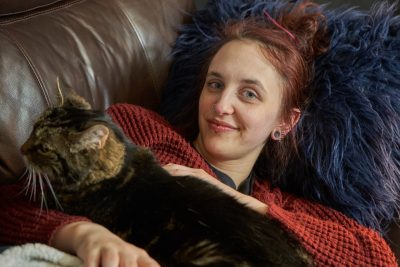 Jack is very agile and he has thumbs that he knows how to use, so he opens doors and drawers all the time and usually manages to dig up stuff out of there haha!
This past year has been pretty manic, so you've no-doubt, like the rest of us, spent a lot of time at home. How have your cats helped being at home for you? Have they been comforting, or have they just been driving you nuts?
I love my cats, so I'm happy to be able to see them a little more than before, and it makes them happy too!
Have you always been an animal lover? Have you ever owned any exotic or different pets?
I've always been an animal lover. When I was a child, I used to have dozens of animal plushies (and still own a couple…), but never had an exotic or different pet.
Animal plushies are the best, I used to have heaps as well. Are you one of those people that puts your pets into costumes? Don't be shy to tell us about their battle vest.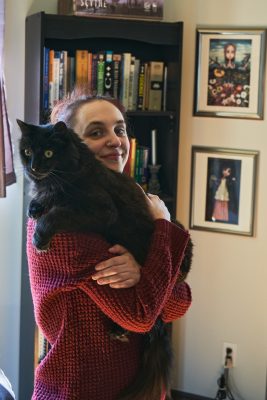 I tried, but they hate it so much, it lasts less than 5 seconds and gets destroyed to a whole other level right after haha!
Who looks after your pet whilst you're away on tour/holiday?
My boyfriend or my parents.
Do they like it when you practice at home or has your pet had any influence on your music? Do they seem to prefer any particular genre of music more than another?
All the cats, but especially the male cats, HATE my violin. They complain the whole time I'm trying to practice. I can growl all I want and they don't care, but the violin
Speaking of practicing, any new music in the pipeline? IF so when is it due and what can your audience expect?
Yes, we've been working on our third album for a while now. The composition is almost done, so if everything is going well I think we'll be able to have something by 2022, hopefully.
Thats super exciting Maude, we look forward to it! Do you have you anything you'd like to say to your fans/followers?
Thank you so much for your support guys! If you like what we do, please follow our social media pages and share them with the world!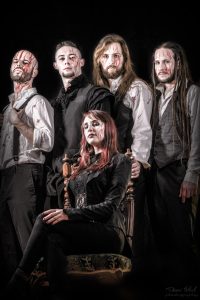 Thank you for your time today, please cuddle all of your furry friends for us. It's been a pleasure as always.
Links:
About the author
"It does not require a majority, but an irate, tireless minority, keen to set bushfires in people's minds." Hail Satan!