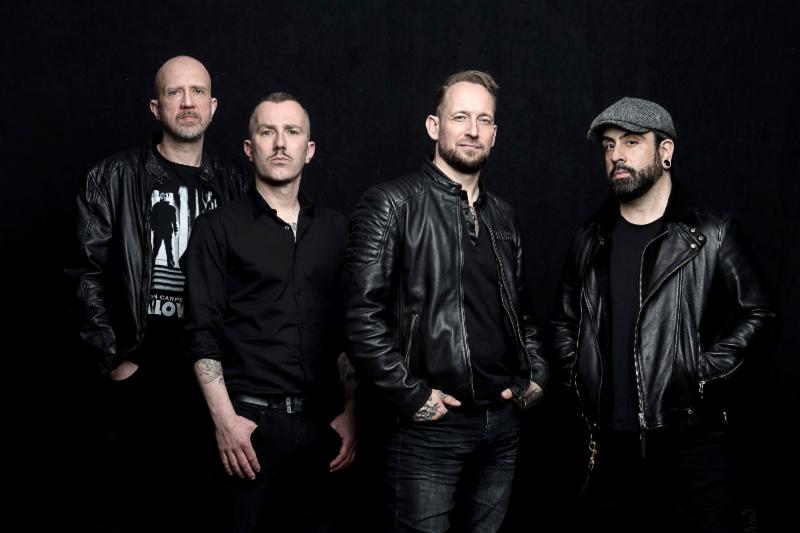 VOLBEAT to stream Tinderbox Festival TV special TODAY at 3PM
1st July 2020
TODAY at 3pm BST (10am EST / 4pm CET), VOLBEAT will stream a one-hour TV special of their performance at Denmark's 2016 Tinderbox festival on their Youtube channel, where it will be available for one week. The special, originally broadcast in Denmark on DR TV, has not been aired since the original broadcast in 2016.
Watch the special performance, which includes live versions of 'The Devil's Bleeding Crown', 'For Evigt' (feat. Johan Olsen and Mia Maja), and 'Seal The Deal' (full setlist below)
here
. 
VOLBEAT emerged from Copenhagen in 2001. Since then, they've tirelessly clawed their way to hard rock's upper echelon with endless touring, a string of seven beloved full-length albums which have sold 2.5M copies in the US alone,and eight #1s on the mainstream rock airplay chart.Their 2010 album Beyond Hell/Above Heaven, which features hit singles 'A Warrior's Call' and 'Heaven Nor Hell', has received RIAA Gold Certification. 2013's Outlaw Gentlemen & Shady Ladies, which includes the Grammy nominated 'Room 24' and is also certified Gold, landed at #9 on the Billboard Top 200 upon release, marking the highest U.S. chart entry for a Danish act since 1997. A distinction that VOLBEAT topped in 2016 when Seal The Deal & Let's Boogie debuted at #4. The band also released Let's Boogie! Live At Telia Parken, a concert film and album documenting their landmark 2017 Copenhagen show in front of 48,250 fans, the largest show a Danish band has ever performed in Denmark. Their latest album, Rewind, Replay, Rebound, was released on August 2nd, 2019 and has spawned the hit singles 'Last Day Under The Sun', 'Die To Live (feat. Neil Fallon)' and 'Leviathan'.
Volbeat – Tinderbox 2016 – Set List
Filmed June 24, 2016, Odense Denmark
Broadcast in Denmark on DR
1. The Devil's Bleeding Crown
2. Ring Of Fire
3. Sad Man's Tongue 
4. Lola Montez
5. A Warrior's Call
6. Let it Burn (feat. Mia Maja)
7. Lonesome Rider
8. For Evigt (feat. Johan Olsen and Mia Maja)
9. Gates Of Babylon
10. The Garden's Tale (feat. Johan Olsen)
11. Seal The Deal
12. Maybelle I Hofteholder
1ST JULY – 3PM BST – WATCH
HERE