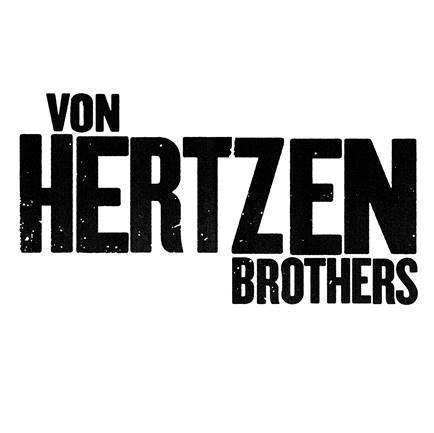 Von Hertzen Brothers announce UK tour & new album titled "VII – War is Over" due for release this coming fall.
30th May 2017
Finland's most acclaimed progressive rock group Von Hertzen Brothers are excited to announce that they will be releasing a new album titled "VII – War is Over" this coming Autumn and will be supporting it with an extensive UK tour.
The "War is Over" Tour will kick off at Nottingham Rescue Rooms on Sunday November 5th and will run until Nov 18th at Wolverhampton's Slade Rooms and will also include appearances at London's Garage on Thursday 16th, as well as appearances at Winter rock festivals including Hard Rock Hell & HRH Prog. They will play alongside bands such as Uriah Heap, Magnum, Threshold and many more. Supports for the tour are also due to be announced shortly.
The band are currently locked away in a studio in Helsinki Finland, where they are mixing down the last tracks for their much anticipated new album.
Singer Mikko Von Hertzen says: " We (The Brothers) are so excited by the songs on our new album. We took a little breather to give space for seeds to sprout and for musical ideas to grow and flourish. So what we now have is a beautiful garden of all different kinds of songs. We feel there is a new fresh magic and energy in this record that we are all extremely excited about and we cannot wait to unleash these songs across audiences in the UK".
UK SHOWS
NOVEMBER
SUN 5 – NOTTINGHAM, RESCUE ROOMS, UK
MON 6 – MANCHESTER, REBELLION, UK
TUE 7 – SHEFFIELD, LEADMILL, UK
THU 9- NEWCASTLE, THINK TANK, UK
FRI 10 – GLASGOW, G2
SAT 11 – NORTH WALES, HARD ROCK HELL,UK
SUN 12 – BRISTOL, THE FLEECE
TUE 14 – NORWICH, WATERFRONT STUDIO, UK
WED 15 – SOUTHAMPTON, TALING HEADS, UK
THUR 16 – LONDON, THE GARAGE
FRI 17 – NORTH WALES, HRH PROG 6, UK
SAT 18 – WOLVERHAMPTON, SLADE ROOMS, UK