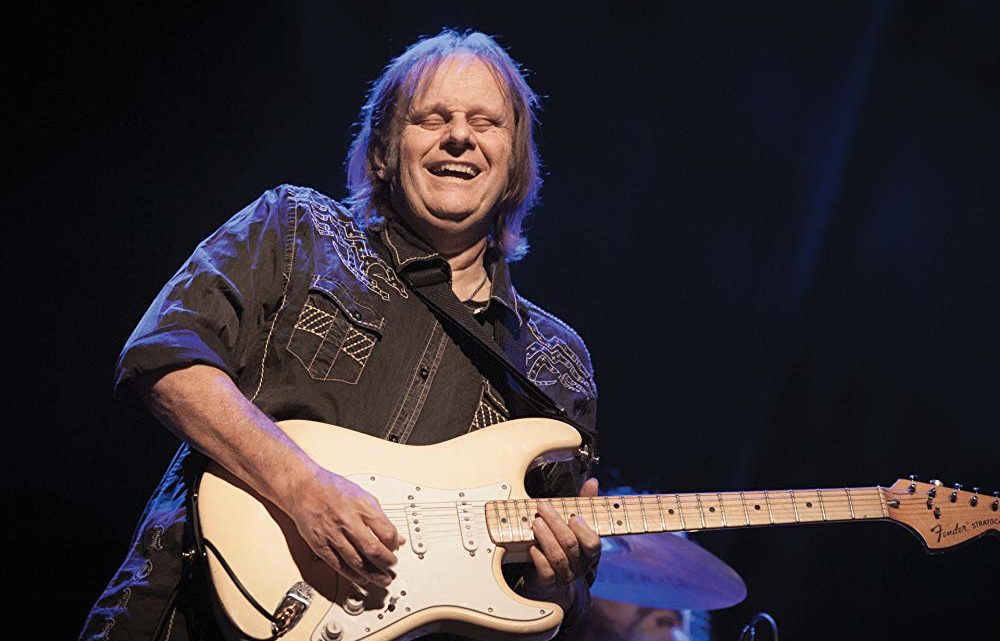 Walter Trout Announces New Covers Album 'Survivor Blues' With Cover Of Jimmy Dawkins' 'Me, My Guitar And The Blues'
29th November 2018
Walter Trout will be releasing his new album 'Survivor Blues' on 25th January 2019 via Provogue/Mascot Label Group.
No ordinary artist. No ordinary covers album. From the day he conceived the project to the moment he counted off the first song in the studio, Walter Trout had a bolder plan for 'Survivor Blues'. "I'm riding in my car sometimes," says the US blues titan. "I've got a blues station on – and here's another band doing 'Got My Mojo Workin'. And there's a little voice in me that says, 'Does the world need another version of that song?' So I came up with an idea. I didn't want to do 'Stormy Monday' or 'Messin' With The Kid'. I didn't want to do the blues greatest hits. I wanted to do old, obscure songs that have hardly been covered. And that's how Survivor Blues started…"
Opener 'Me, My Guitar And The Blues tips a hat to cult hero Jimmy Dawkins, whose records Trout devoured while cutting his teeth as a '60s axeslinger in New Jersey. 'Nature's Disappearing' nods to his celebrated '80s tenure in John Mayall's near-mythical Bluesbreakers. In-between, you'll find cherished favourites from a lifetime's listening, with songs that caught Trout's ear at key junctures in his journey, from backing up John Lee Hooker in the '70s, to bringing the groove to Canned Heat in the '80s or breaking through as a solo artist in the '90s.
Trout made it his mission to harness the power and spirit of the originals, while stamping his inimitable musical personality onto each new take. "My idea was to do these songs like me, to arrange them for my band and style," he explains, "not to just copy the originals note-for-note."
It takes a stellar lineup of musicians to reinterpret the greatest sunken treasures in the blues genre. But last September, as recording began at the Los Angeles studio of iconic Doors guitarist Robby Krieger, Trout and long-standing producer Eric Corne shared their vision with the only band who could measure up. The thunder and finesse of drummer Michael Leasure. The muscular groove of bassist Johnny Griparic. The spell-casting fingers of keyboards session god and regular Trout conspirator, Skip Edwards. "I'd play them the original," remembers Trout, "and then I'd say, 'Here's how the song goes, what have you got?' I'd give these guys a lot of freedom. The record was mostly done live, with us set up in a circle, just to get the feel of us going there together. And you can feel it, y'know?"
Sunnyland Slim's 'Be Careful How You Vote' is a rollicking barnburner that stresses the importance of choosing carefully at the ballot box, without taking sides. Universal themes are also explored on Otis Rush's defiant 'It Takes Time' and the funk-flavoured groove of Luther Johnson's 'Woman Don't Lie.' In Trout's hands, 'God's Word' becomes a glowering twelve-bar stunner.  There's rarely been a Trout record without a tip of the hat to Mayall, and here the Brit-blues godfather is represented by 'Nature's Disappearing': the environmental call to arms to that lit up 1970's 'U.S.A. Union' album. On Hound Dog Taylor's 'Sadie', Trout trades his trademark combustible Strat style for something more mind-expanding. "I was trying to steer clear of clichés," he reflects. "Not just trying to play ten thousand notes, but phrase and play something interesting. The solo on 'Sadie', I wanted to do something where you'd hear it and say, 'Wow, that's different'."
You don't hear a track like 'Goin' Down To The River' every day either, with Mississippi Fred McDowell's ancient gem decorated with slide guitar from a very special guest. "Robby Krieger was coming in every day, listening and hanging out, so I said, 'I'd love it if you played on this song'. So when I say 'Play it, Robby' – that's Robby Krieger from The Doors. We just did that in the studio – boom, there you go."
All they needed was a title. And as Trout surveyed his bloodied-but-unbowed cohorts – and reflected on a collection of blues songs whose raw power remained undimmed – he knew the suggestion of his wife and manager, Marie, couldn't be topped. "We started thinking about these enduring songs and the guys playing on the album," he reflects. "Mike is in recovery. Johnny almost didn't make it. Skip has had a triple bypass. And I almost didn't make it after my liver disease in 2014. So Marie said to me, 'You're a group of survivors. You've all been through hell and you've come back. These songs are survivors. This album needs to be called Survivor Blues'. I just looked at her and said: 'You got it'."
Catch Walter Trout live for Rockin The Blues with Johnny Lang and Kris Barras at The Forum in London on Tuesday June 4th 2019 – TICKETS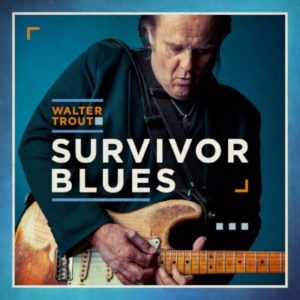 Track List:
Me, My Guitar And The Blues
2. Be Careful How You Vote
3. Woman Don't Lie (feat. Sugaray Rayford)
4. Sadie
5. Please Love Me
6. Nature's Disappearing
7. Red Sun
8. Something Inside Of Me
9. It Takes Time
10. Out Of Bad Luck
11. Goin' Down To The River (feat. Robby Krieger)
12. God's Word