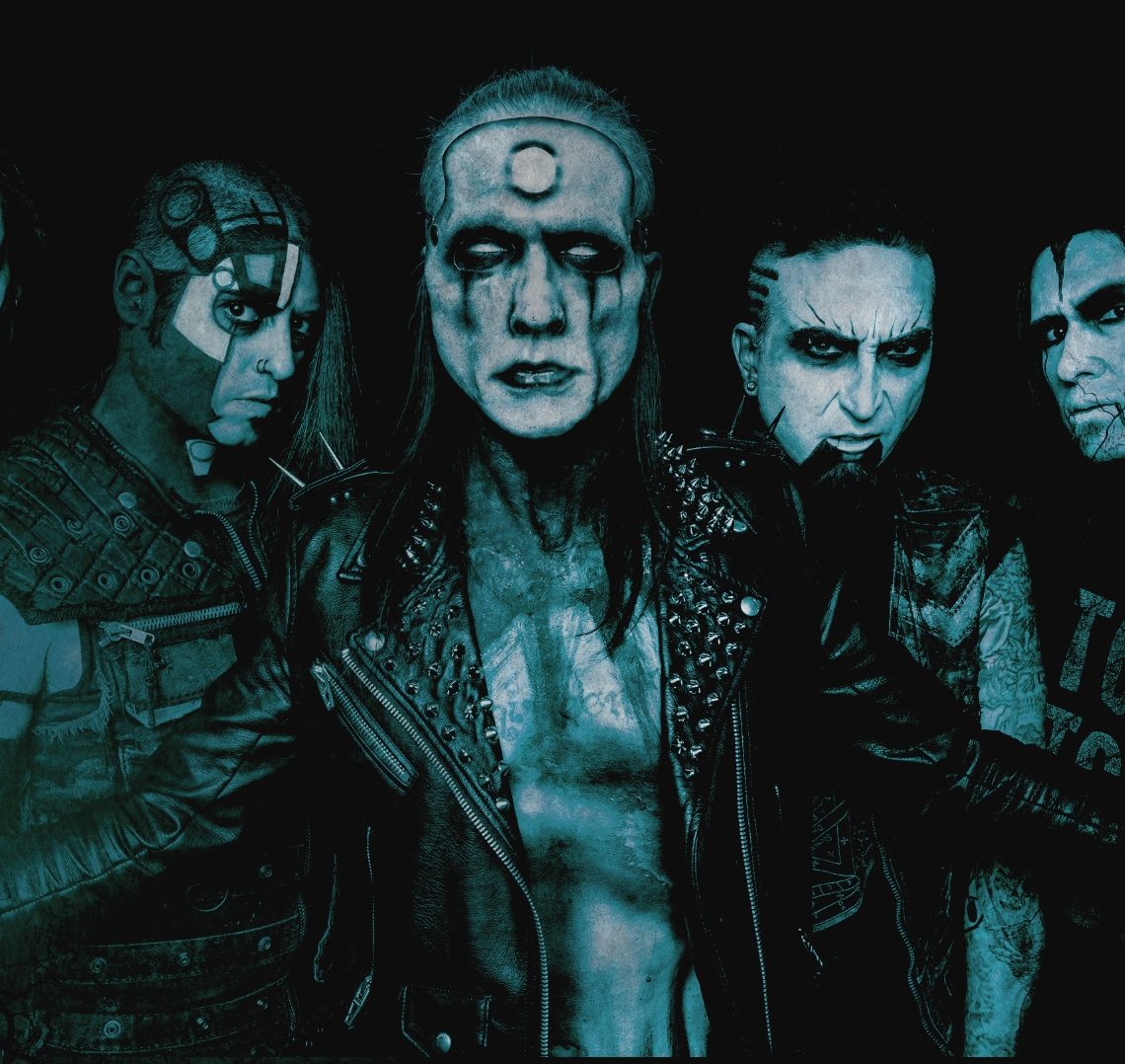 WEDNESDAY 13 reveals 'Zodiac' trailer
6th August 2019
August 6, 2019 – Los Angeles, CA – 50 years ago, the Bay Area was reeling with terror as the notorious Zodiac Killer went on a city-wide murder spree, leaving panic and questions in their wake. Still unsolved today, the Duke of Spook and his tribe of misfits WEDNESDAY 13 have some answers in a new trailer for their upcoming song, "Zodiac." 
September 27th, 1969. Lake Berryessa California. That day, there really WAS someone ELSE there… On the 50 year anniversary, find out who…
WEDNESDAY 13 will release new album Necrophaze on 27th September via Nuclear Blast.
Pre-order Necrophaze here: http://www.nuclearblast.com/w13-necrophaze
Pre-order Necrophaze bundles Here: https://theoraclemanagementmerch.com/collections/wednesday-13
 
Heavily influenced by real life night terror occurrences of Wednesday himself, historical serial killers, and a slew of 80's horror films, the ideas behind Necrophaze are bizarrely familiar, frightening, and a hell of a lot of fun. Being a collector of both media and toys, WEDNESDAY 13 was inspired by a craving for variety to create dual album artwork for this release (seen below). The covers showcase either end of the horror spectrum with a "Creepshow" comic book vibe for the LP artwork, and the eeriness of something akin to John Carpenter's "The Fog" adorning the CD. 
Necrophaze was recorded and mastered with Michael Spreitzer, producer, recording engineer, as well as the long time guitarist of DEVILDRIVER, and is the first WEDNESDAY 13 record to feature guest spots, which include performances by Alice Cooper, Roy Mayorga of STONE SOUR (who provides an eerie, authentic, 80's inspired soundtrack-score to the album), Alexi Laiho of CHILDREN OF BODOM, and Cristina Scabbia of LACUNA COIL. Also making an appearance on the album is Jeff Clayton: member of legendary punk bands ANTiSEEN & GG Allin's MURDER JUNKIES.
"To say we are excited about this release would be an understatement," Wednesday adds. "We have re-built and Frakenstein'd an all new WEDNESDAY 13. This is the next chapter, the next experience, the next phase into our world…Enter the NECROPHAZE.
This is the most elaborate, horror themed album I've ever released under the name Wednesday 13. Channeling the atmosphere of early 80s horror films, TV shows, cartoons and movie soundtracks the Necrophaze was complete. To add a little more Blood to the party, we had the complete honor of having the Godfather of shock rock, the legendary Alice Cooper. Alice is a guest doing the introduction to the album and the title track Necrophaze.
We wanted to give the listener the ultimate listening experience as if our band was the soundtrack to a horror film. The artwork for the CD and vinyl is a visual guide to the songs, and the live show will be the living breathing horror movie version. There will be a WEDNESDAY 13 action figure, music Videos, movie soundtrack trailers, commercials and more all on the way with the release of Necrophaze. The artwork and packaging is a tribute to the classic art and packaging from my favorite time of the 1980s. So welcome to Party…but bring your own blood."
Necrophaze Album Artwork
Necrophaze Alternate Vinyl LP Artwork
Necrophaze Tracklisting:
Necrophaze

Bring Your Own Blood

ZODIAC

Monster

Decompose

Be Warned

The Hearse

Tie Me A Noose

Life Will Kill Us All

Bury The Hatchet

Necrophaze Main Theme (End Credits)

Animal (Fuck Like A Beast)
WEDNESDAY 13 is currently on the road until the end of the year. Tickets for all shows are available from https://officialwednesday13.com/tour/ with Meet & Greet VIP Packages available at http://store.officialwednesday13.com/
WEDNESDAY 13 Tour Dates:
Aug 22 – Eatons Hill, Australia – Eatons Hill Hotel/Grand Ballroom
Aug 23 – Thornbury, Australia – The Croxton Bandroom
Aug 24 – Sydney, Australia – Metro Theatre
Aug 26 – Hindmarsh, Australia – The Gov/Main Room
Aug 27 – Fremantle, Australia – Rock Rover
w/STATIC-X, DOPE, SOIL
Sep 24 – Bristol, UK – SWX
Sep 27 – Nottingham, UK – Rock City
Sep 28 – Leeds, UK – Stylus
Sep 29 – Southampton, UK – Engine Rooms
Oct 1 – Newcastle Upon Tyne, UK – Northumbria Institute
Oct 2 – Glasgow, UK – The Garage (Attic Bar)
Oct 3 – Manchester, UK – O2 Ritz Manchester
Oct 4 – Birmingham, UK – O2 Institute
Oct 5 – Magny-le-hongre, France – File 7
Oct 6 – Antwerpen, Belgium – Muziekcentrum Trix
Oct 7 – Hamburg, Germany – Markthalle Hamburg
Oct 9 – Koln, Germany – Essigfabrik
Oct 10 – Ma, Germany – MS Connexion Complex
Oct 11 – Zurich, Switzerland – Jugendkulturhaus Dynamo
Oct 12 – Cervia, Italy – Discoteca Rock Planet
Oct 13 – Munchen, Germany – Backstage Concerts GmbH
w/DEVILDRIVER, DOPE, RAVENBLACK
Nov 12 – Baton Rouge, LA – Varsity Theatre
Nov 13 – New Orleans, LA – House of Blues
Nov 15 – Fort Lauderdale, FL – Revolution Live
Nov 16 – Ybor City, FL – The Orpheum
Nov 17 – Destin, FL – Club LA
Nov 23 – Providence, RI – Fete Music Hall Lounge
Nov 26 – Columbus, OH – Newport Music Hall
Dec 2 – Chicago, IL – House of Blues
Dec 5 – Des Moines, IA – Wooly's 
Dec 6 – Sauget, IL – Pop's
Dec 7 – Lincoln, NE – The Bourbon
Dec 8 – Colorado Springs, CO – Sunshine Studios Live
w/STATIC-X
Dec 10 – Salt Lake City, UT – The Royal
Dec 11 – Boise, ID – Knitting Factory
Dec 12 – Spokane, WA – Knitting Factory
Dec 13 – Portland, OR – Hawthorne Theatre
Dec 14 – Seattle, WA – El Corazon
Dec 15 – Vancouver, BC – Rickshaw Theatre
Dec 17 – San Francisco, CA – Slim's
Dec 18 – Fresno, CA – Fulton 55
For more information:
https://officialwednesday13.com/
https://www.facebook.com/officialwednesday13
https://twitter.com/officialwed13
https://www.instagram.com/mrmotherfucker13/
https://www.youtube.com/WedinHollywood