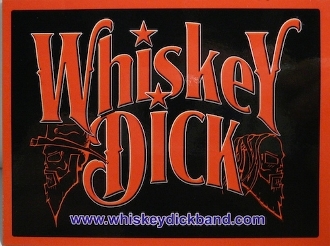 Whiskeydicks return to the UK
8th February 2015
0
By
John Deaux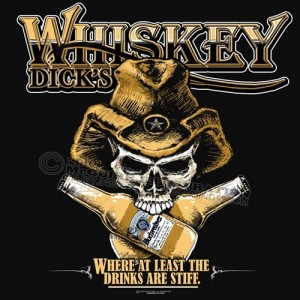 . TEXAN 'ACOUSTIC METAL' VIDEO CLOSE TO 1 MILLION VIEWS
. UK TOUR MARCH 2015
. 'BEST OF' ALBUM APRIL 2015
Cult favorites WHISKEYDICK return to the UK this March to blow minds with a double barrel blast of dreadnaught shredding and hillbilly bellowing that makes you want to knock back a shot, stand up tall, and holler "Oh-Hell-YeeHaw!"
The Fort Worth duo carry on the Texas traditions of super-powered guitar slinging and clever songwriting that make lone star music a worldwide curiosity, except Reverend Johnson will remind you more of Dimebag Darrell than Billy Gibbons and Fritz remains more lyrically akin to David Allen Coe than Robert Earl Keen.
WhiskeyDick's live show is a true spectacle: two giant, tattooed, mean-looking dudes saunter on stage and sit down on 2 chairs, then pick up acoustic guitars and proceed to amaze everyone by generating more power than a full band by means of Fritz's deep, rich vocals, Johnson's unapproachable acoustic guitar heroics, and their triumphant songwriting.
It's their approach to music and the message they carry that's resonating with the legion of Dimebag Darrell's fans and viewers of hit tv show 'Sons Of Anarchy' which has resulted in the duo's song 'Drunk As Hell' fast approaching 1 MILLION views on You tube.

WhiskeyDick release their best of album 'Welcome To YeeHaw County' 14th April 2015 via record label Rusty Knuckles.
March 2015 Tour Dates:
Thu 19th – LONDON – The Big Red
Fri 20th – PETERBOROUGH – Iron Horse Ranch House
Sun 22nd – SHEFFIELD – South Sea
Mon 23rd – LIVERPOOL – Caledonia
Tue 24th – DARLINGTON – The Quakehouse
Wed 25th – EDINBURGH – Bannermans
Thu 26th – BRISTOL – Maverick Studios
Fri 27th – CARDIFF – The Moon Club
Sat 28th – BOURNEMOUTH – The Anvil
Fritz and Johnson return to the UK in May 2015:
Sat 2nd – OXFORD – The Wheatsheaf
Sun 3rd – MILTON KEYNES – Craufurd Arms
More Info: http://www.whiskeydickonline.com/tour.html
www.whiskeydickonline.com
www.facebook.com/WhiskeyDickBand
www.twitter.com/whiskeydick1
How useful was this post?
Click on a thumb to rate it!
Average rating 0 / 5. Vote count: 0
No votes so far! Be the first to rate this post.
Related