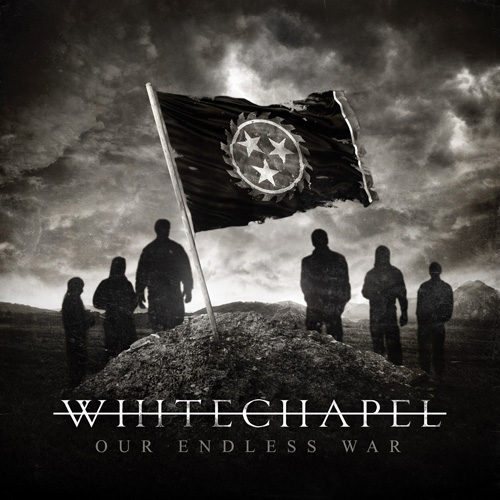 Whitechapel – Our Endless War
1st May 2014
0
By
Mark Booth
WHITECHAPEL released "Our Endless War" this week (29th April), so my apologies for the delay in doing this review. This is the 5th release by "deathcore" band WHITECHAPEL (hate the term "deathcore"). Anyway after only hearing the quite enjoyable debut album 'The Somatic Defilement' I was quite looking forward to this release and was glad that I wasn't been given the unknown or doom bands! So I press play and let the deathly beat downs start…was I impressed and left battered and bruised?
Well in short no I bloody well wasn't, maybe WHITECHAPEL have been changing there sound over previous albums (can my readers confirm this?) What you get is slower (although still brutal in parts) metal songs with the occasionally hardcore element and with death metal vocals over the top! Some of the music reminds me of early SOULFLY, SEPULTURA (Roots era), SYSTEM OF A DOWN but with death metal vocals! Some people might like the sound of that and good for you, might like this album! However the songs can get tedious and boring when played as a collective and although there is a few bright sparks on the album there is also some laughable moments like on tracks 'The Saw Is Law' when they do death metal rapping, yes it sounds as fucking retard as you expect! (Although the track is musically good in parts and executed well, but half of it is a little gimmicky and poor).
Some might say am being too harsh and/or critical on WHITECHAPEL as they don't do the brutal deathcore from their earlier days! Maybe I was at first, and especially after the first listen as I emailed AATR founder Craig and asked what this shit was! After 3/4 more listens it isn't as bad as the first listen but nothing really grabs you and make you take note (yes followers and readers I listen to every album around 5 times so I can give you a fair review, even the crap ones). It's very 90s metal sounding with death metal vocals and maybe I was being generous with the bands I mentioned earlier. Hopefully this is part of WHITECHAPEL evolution and they will fine tune and release a killer album in the near future? If you want to save yourself some money, put on a DEFTONE, KORN, SEPULTURA, PANTERA, SYSTEM OF A DOWN album and sing to it a la death metal style vocals and you've pretty much got this release!
The album starts off and ends brightly, however the rest of the album is mainly all filler which is a shame as some songs start off great but just tail off to nothing. Maybe it's because WHITECHAPEL feel the need to release albums quickly, this is their 5th album in 8 years, they should maybe take longer at releasing albums and make sure that it's all killer and no filler! However songs like "Our Endless War", "Mono", "Psychopathy" and "Blacked Out" give hope and promise for future releases! You know it's bad when the two bonus tracks ("A Process So Familiar" and "Fall Of The Hypocrites") are superior to most of the albums they are attached to!
SCORE – 6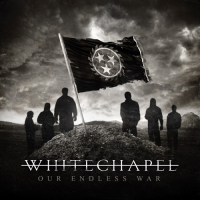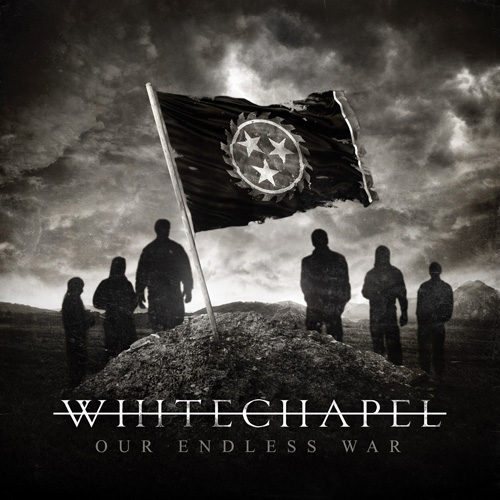 ALBUM INFO
Track List
1… Rise
2… Our Endless War
3… The Saw Is The Law
4… Mono
5… Let Me Burn
6… Worship The Digital Age
7… How Times Have Changed
8… Psychopathy
9… Blacked Out
10… Diggs Road
11… A Process So Familiar (Bonus Track)
12… Fall Of The Hypocrites (Bonus Track)
LABEL
Metal Blade
RELEASE DATE
29th April 2014
STAND OUT TRACKS
"Our Endless War", "Mono" & "Psychopathy" (or just get the two bonus tracks and ignore the album!)
How useful was this post?
Click on a thumb to rate it!
Average rating 0 / 5. Vote count: 0
No votes so far! Be the first to rate this post.
Related
About the author
Devotees and followers of the Cult of Cletus, I am your true God and my word is law! I come forth to spew daemon loving music at your ears and to corrupt your little mind. My words maybe harsh but I want only the best for my minions! So when I discover a new deadly spawn of music take heed and purchase...