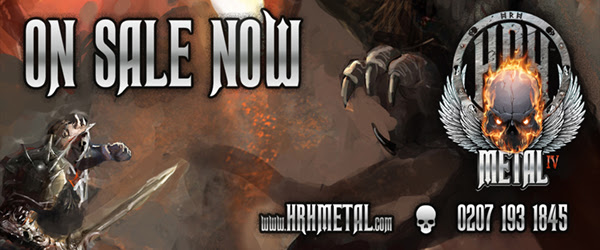 WIN 2 ROYALTY TICKETS & 2 NIGHTS AT ROYALTY HOTEL FOR HRH METAL IV!
6th March 2019
0
By
John Deaux
This year's HRH Metal III was simply off the chart good – who will forget the ear destroying and eye melting sets from the likes of Decapitated and Trollfest!  It really was a weekend that will live long in the memories of everyone who was there – and everyone they told their incredible stories to!
So while we all still bask in the glow of Birmingham's greatest metal bash, the team at HRH are running a prize draw for next year's event – and this is something worth checking out – this isn't your regular free tickets or even balcony upgrades – this is so much more!  HRH are giving away not just 2 Royalty passes for HRH Metal IV – headlined by Rhapsody of Fire, Equilibrium and Evil Scarecrow – but the Royalty Hotel to go with them!
To win a Royalty Weekend for 2 at HRH Metal IV – including 2 nights at the Royalty Hotel – head over to www.hrhmetal.com/win now – entries close 11am Friday 8th March so don't hang around!