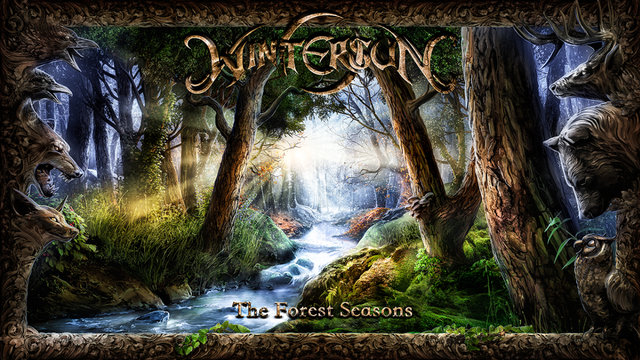 Wintersun – The Forest Seasons – Mail Order Only Box Set
21st July 2017
It's been 5 years since Wintersun released Time part 1, although this isn't part 2, Nuclear Blast have made an enormous deal of this album by producing a stupendous lavish, limited edition (300 worldwide) box set.

The box itself looks amazing. Lovely thick cardboard covered with the album artwork & upon opening there's 2 CD's (1 of which is the instrumental version of the album). The Live in Tuska CD was sitting on top of the limited edition 2 CD digipak of The Forest Seasons. Underneath those are the 2 picture discs. Not only do they look stunning, they're pressed on 180gm vinyl & sound as lovely as they look. This is in part to each track taking up 1 side of each record, but also down to the size of the cut. The stylus has room to breathe & this helps with the resonance of sound produced. Sadly the picture discs don't have their own gate-fold sleeve, they're housed in 2 separate clear plastic protectors. 
Underneath that is the Live In Tuska double gate-fold album. Pressed in, what can only be described as being the color of the phlegm you cough up when you have a chest infection (a cross between snot & that horrible brown mucus), it's so ugly, that it's kind of beautiful. Nuclear Blast have called it their 30th Anniversary Green. As for what it would be called on a Dulux color chart, I have no idea. The 7 tracks span the 4 sides & again, despite a couple of sides having 2 tracks, the stylus once again has room to breath.
As an added bonus there was a signed artwork print contained within the box.
Nuclear Blast, alongside Wintersun, have done a fabulous job on the packaging & what you get for your money (£47.49 inc P&P *price correct at time of going to press). It's no surprise that this version sold out ridiculously quickly
The music is incredible & exactly what you'd expect from Wintersun. The musicianship is ridiculous. The guitars are simply majestic, the drums thunderous & the bass rumbles like an avalanche, sadly the keyboards are a little too high in the mix to fully appreciate what's going on beneath them.
As for Jaris vocal, although he's grunter, what he's 'singing' is pretty clear & sounds very Dani Filthish (no bad thing). During the few moments of clean vocal, his voice is a true frisson moment. The passion & belief in what he's portraying is unfrikkinbelievable.
The video playthroughs Wintersun have issued don't do this album justice. Great to watch, but don't prepare you for the full Forest Seasons experience. Especially for The Forest That Sweeps (Summer), which is the stand out track for me.

Jari Mäenpää (vocals, keyboards, guitar) sounds fantastic on the live disc as well does the rest of the band. You can tell they had an absolute blast playing such technical songs live. Especially to the naysayers who said it couldn't be done.
Hopefully the pro shot video footage from Tuska 2013 becomes available at some point (along with the 2017 footage)
The Forest Seasons is truly splendiferous in all it's glory. The fact it's been 5 years since Time part 1 has obviously served them well.
To say that the CD versions of both albums are worth a purchase is an understatement. In-fact if your budget can stretch to it, I recommend purchasing the standard box set (without the Tuska vinyl). Not just because the packaging is awesome (which it is) but you get both albums + the picture discs for a really good price.
I'm really envious of 1st time listeners of this album, as that's one pleasure I'll not have again, & what a 1st listen it is. Prepare to have your socks rocked off.
For fans of Meshuggah, Uneven Structure, Cradle Of Filth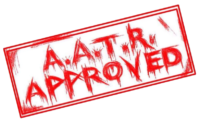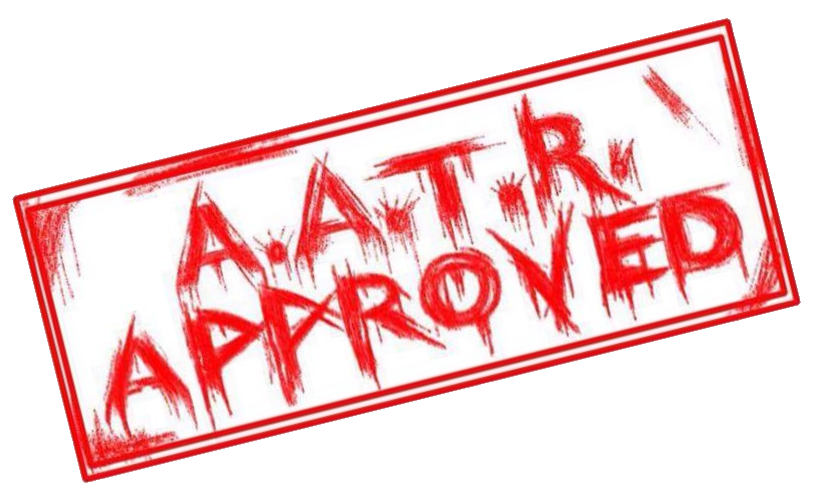 Score – Music 8/10
Boxset – 8.5/10

Box Set Track List
Digipak Double CD
1. Awaken From The Dark Slumber (Spring) 14:41
2. The Forest That Weeps (Summer) 12:18
3. Eternal Darkness (Autumn) 14:08
4. Loneliness (Winter) 12:54
Bonus Track
5.Loneliness (Winter) (Acoustic Version) 8:02
Bonus Instrumental CD
1. Awaken From The Dark Slumber (Spring) 14:41
2. The Forest That Weeps (Summer) 12:18
3. Eternal Darkness (Autumn) 14:08
4. Loneliness (Winter) 12:54
5.Loneliness (Winter) (Acoustic Instrumental Version) 8:02
Limited Edition Double Gate-fold Vinyl
Wintersun Live @ Tuska Festival 2013
Side A
1. When Time Fades Away (Live)
2. Sons Of Winter And Stars (Live)
Side B
1. Land Of Snow And Sorrow (Live)
2. Winter Madness (Live)
Side C
1.Beautiful Death (Live)
2. Time
Side D
1. Starchild (Live)
CD 
Wintersun Live @ Tuska Festival 2013
1. When Time Fades Away (Live)
2. Sons Of Winter And Stars (Live)
3. Land Of Snow And Sorrow (Live)
4. Winter Madness (Live)
5. Beautiful Death (Live)
6. Time (Live)
7. Starchild (Live)
Limited Edition Double Vinyl Pic Disc
Side A
1.Awaken From The Dark Slumber (Spring) 14:41
Side B
1. The Forest That Weeps (Summer) 12:18
Side C
1. Eternal Darkness (Autumn) 14:08
Side D
1. Loneliness (Winter) 12:54
[less]
Release Date
21st July 2017
Label
Nuclear Blast
Checkout Wintersun HERE & purchase various versions of the album HERE