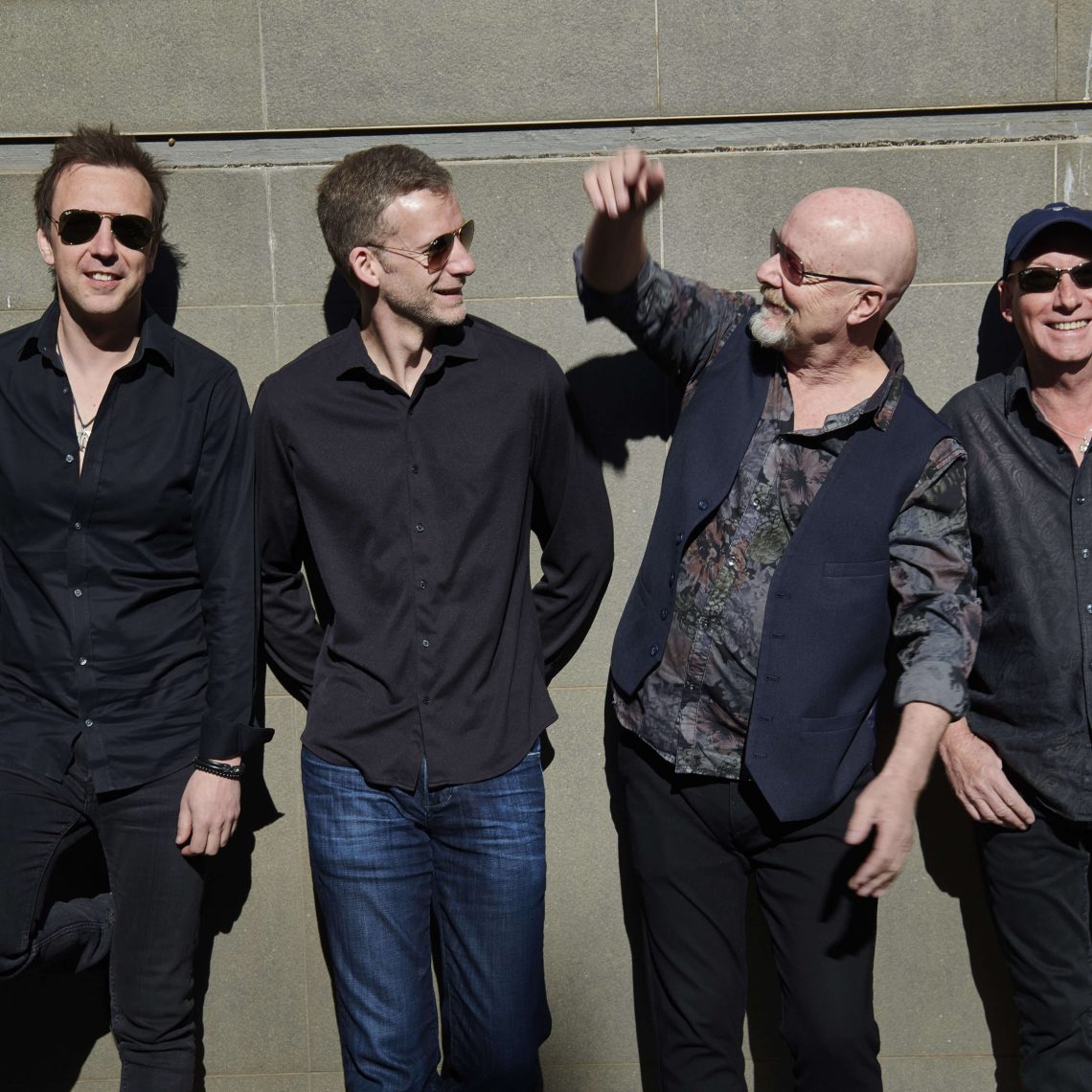 WISHBONE ASH releases their new album in February!
12th December 2019
0
By
John Deaux
In the annals of rock music, there have been few bands with a lasting stylistic influence who continue to be active to this day and are celebrated at their shows not only for their past accomplishments but who continue to impress their fans with new albums, new songs and fresh ideas at regular intervals. Wishbone Ash certainly count among this rare species. Almost precisely fifty years ago this month, the group surrounding guitarist/vocalist Andy Powell first caught attention with the release of their debut album Wishbone Ash (1970). Two years later, they went on to write music history with their third release Argus, and since then Wishbone Ash have brought out more than two dozen outstanding studio and live recordings, among them classics such as Live Dates (1973), There´s The Rub (1974) and New England (1976), as well as more recent gems such as The Power Of Eternity (2007) and Elegant Stealth (2011). Their latest release Coat Of Arms forges an arc to all these offerings, featuring Wishbone Ash's characteristic twin lead guitar parts, their haunting melodies and diverse stylistic facets,while at the same time imbuing the scene with a breath of fresh air.
Coat Of Arms sounds stylistically diverse and technically accomplished, yet the new album is typical of Wishbone Ash's traditional strengths – a balancing act that is a challenge to Andy Powell every time: "Following the countless songs that we have written throughout the history of Wishbone Ash, my own expectations are extremely high. On the one hand as a composer you try not to repeat yourself in your creative output but to come up with new ideas all the time, on the other you want to remain faithful to your style. Good songs need an inner conviction and the right inspiration. We had both when we started working on Coat Of Arms. You'd be right in describing the current line-up as the best in the history of Wishbone Ash. We all love our lives as musicians, the direct contact with our fans, travelling, the shows, our songs. It's that commitment by everybody involved that you hear in every single note on Coat Of Arms."
Coat Of Arms will be released through SPV/Steamhammer on February 28th, 2020 as CD DigiPak, 2LP version (incl. bonus track), download and stream: 
https://WishboneAsh.lnk.to/CoatOfArms
January 10th, 2020 will see the arrival of the lead single 'We Stand As One', which Andy Powell proudly describes as a "real heavy rock anthem featuring wonderful guitars, in the true spirit of Wishbone Ash classics such as 'The Warrior'."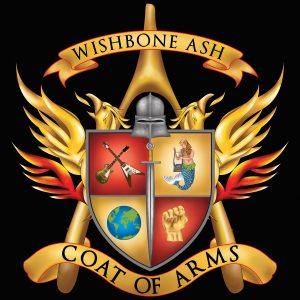 Tracklisting:
1) We Stand As One 4:16
2) Coat Of Arms 7:55
3) Empty Man 5:17
4) Floreana 5:14
5) Drive 4:55
6) It's Only You I See  7:35
7) Too Cool For AC 4:51
8) Back In The Day 4:46
9) Deja Vu 4:07
10) When The Love Is Shared 4:21
11) Personal Halloween 5:38
12) Latitude 2:30 (instrumental bonus track, vinyl only)
WISHBONE ASH Tour Dates 2020
on tour with Uriah Heep and Nazareth
https://music-and-stories.com/
10.01. DE-Ludwigsburg – Arena
11.01. DE-Leipzig – Haus Auensee
12.01. DE-Aurich – Sparkassen Arena
14.01. DE-Würzburg – Posthalle
15.01. DE-Frankfurt – Jahrhunderthalle
17.01. DE-Neumarkt – Jura Halle
18.01. DE-Saarbrücken – Saarlandhalle
19.01. DE-Munich – Muffathalle
21.01. DE-Berlin – Tempodrom
22.01. DE-Chemnitz – Stadthalle
24.01. DE-Hannover – Swiss Life Hall
25.01. DE-Hamburg – Sporthalle
28.01. DE-Kempten – bigBOX
29.01. DE-Dortmund – Warsteiner Music Hall
Headline Shows
30.01. DE-Osnabrück – Rosenhof
31.01. DE-Worpswede – Music Hall
01.02. NL-Zoetermeer – De Boerderij
03.02. DE-Bonn – Harmonie
04.02. DE-Regensburg – Alte Mälzerei
05.02. DE-Augsburg – Spectrum
06.02. CH-Pratteln – Z7
07.02. DE-Tübingen – Sudhaus
08.02. DE-Konstanz – Kulturladen
US-Tour
15.02. Melbourne, FL – Maxwell C. King Center For The Performing Arts
16.02. Tampa,FL – Skipper's Smokehouse
18.02. Pensacola,FL – Vinyl Music Hall
19.02. New Orleans,LA – House Of Blues
20.02. The Woodlands,TX – Dosey Doe-The Big Barn
21.02. McKinney,TX – The Guitar Sanctuary Music & Event Center
22.02. San Antonio,TX – Sam's Burger Joint
23.02. Austin,TX – One World Theatre
26.02. Phoenix,AZ – Rhythm Room
27.02. Las Vegas,NV – Boulder Station Hotel Casino
28.02. Ramona,CA – Ramona Mainstage
29.02. Arcadia,CA – Arcadia Blues Club
01.03. San Juan Capistrano,CA – The Coach House
04.03. Oakland,CA – Yoshi's Jazz Club
05.03. Redwood City,CA – Club Fox
07.03. Sacramento,CA – Abstract Entertainment
08.03. Santa Cruz,CA – Moe's Alley
11.03. Portland,OR – Aladdin Theater
12.03. Tacoma,WA – JazzBones
13.03. Seattle,WA – The Triple Door
14.03. Bellingham,WA – Bellingham High School Performing Arts Center
Headline Shows
08.05. NL-Alphen an de Rijn – Parktheather
10.05. BE-Gent – Rockfactory
11.05. BE-Verviers – Spirit of 66
14.05. FR- Herouville St Clair- Big Band
15.05. FR-Riom – La Puce à l'Oreille
16.05. FR-St. Etienne – Stass
19.05. FR- Notre-Dame-d'Oé (Tours)-  L'Oesia
20.05. FR- Vauréal – Le Forum
21.05. FR-Ris Orangis – Le Plan
Festival
23.05. UK-Bishop Auckland – Northern Kin Festival
US-Tour
09.09. Shirley,MA – Bull Run
10.09. Pawling,NY – Daryl's House
11.09. Jim Thorpe,PA – Mauch Chunk Opera House
12.09. Annapolis,MD – Rams Head on Stage
13.09. Richmond,VA – Tin Pan
16.09. Cincinnati,OH – Ludlow Garage
17.09. Highwood,IL – The 210
18.09. St.Charles,IL – Arcada Theatre
19.09. Edwardsville,IL – Wildey Theatre
20.09. Edwardsville,IL – Wildey Theatre
22.09. Davenport,IA – River Music Experience
23.09. Milwaukee,WI –  The Black Room at Colectivo
24.09. Indianapolis,IN – The Vogue
25.09. Kent,OH – The Kent Stage
26.09. Pomeroy,OH – Fur Peace (sold out)
28.09. Pittsburgh,PA – Club Cafe
29.09. Buffalo,NY – Sportsmen's Tavern
01.10. Derry,NH – Tupelo Music Hall
02.10. Sellersville,PA – Sellersville Theater
03.10. Bordentown,NJ – Record Collector
https://www.facebook.com/wishbone.ash.official/
https://www.facebook.com/steamhammerofficial/
How useful was this post?
Click on a thumb to rate it!
Average rating 0 / 5. Vote count: 0
No votes so far! Be the first to rate this post.
Related
About the author
Some say Yank My Doodle, It's A Dandy! is a biographical movie based on John. Some have even said that his favorite artist is Chesney Hawke! All we really know is he sleeps inside out and his hair tastes like candy floss.