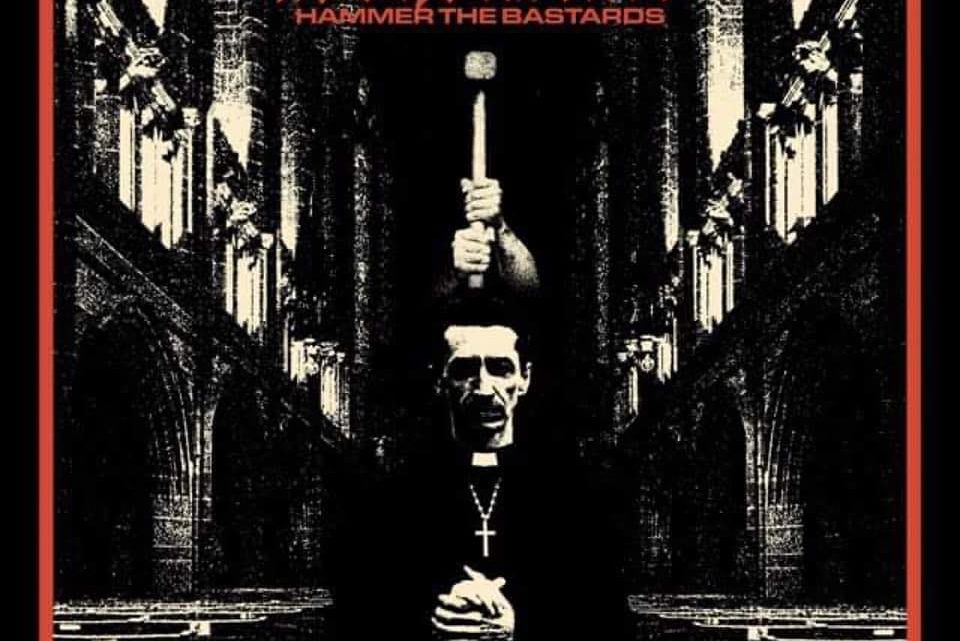 Wolfbastard ready to shatter skulls with new album Hammer The Bastards! Violent Black Metal/Punk on Clobber Records out Jan 14th!
23rd November 2021
0
By
John Deaux
Three years on from the senseless violence of their second album, Graveyard Sessions, Manchester's anti-heroes Wolfbastard are back! Walking the margins of civilised society and not giving a damn for your love or hatred, the belligerent beasts have returned with another chaotic platter of D-beat infused black metal, stained with the influence of crust punk and blackened hardcore. Everything has been turned up one more notch – the aggression, the speed, the violence, the attitude – and the result is the thirteen track nail bomb of Hammer The Bastards!
Since bursting onto the scene in 2012 in an explosion of blood, beer and hate, Wolfbastard have established themselves as prime purveyors of the ugliest, grittiest most unrelenting sonic violence imaginable. Proudly and defiantly unacceptable, this band hit hard enough to punch through brick walls and have no regard for any collateral damage that may occur on their riff-fuelled rampage. Hammer The Bastards is the ultimate expression of their nihilistic destruction, the perfect distillation of their heavier than hell, irresistible metallic onslaught. Starting and ending in the tomb, from 'Can't Escape The Grave' to 'Graveyard Slag', 'Pissing On The Sacred Ground' along the way, this is a one way trip to oblivion.
New label, Clobber Records, will loose the leash on the slavering Wolfbastard pack on January 14th and Hammer The Bastards will be set free. Louder, harder and faster than ever before and just as up for the fight, Wolfbastard are ready to tear down anything that gets in their way. You'll either be wielding the hammer or under the hammer – the choice is yours.
For more information on Wolfbastard click here
Visit Wolfbastard on Facebook
Visit Clobber Records here
How useful was this post?
Click on a thumb to rate it!
Average rating 4 / 5. Vote count: 1
No votes so far! Be the first to rate this post.
Related