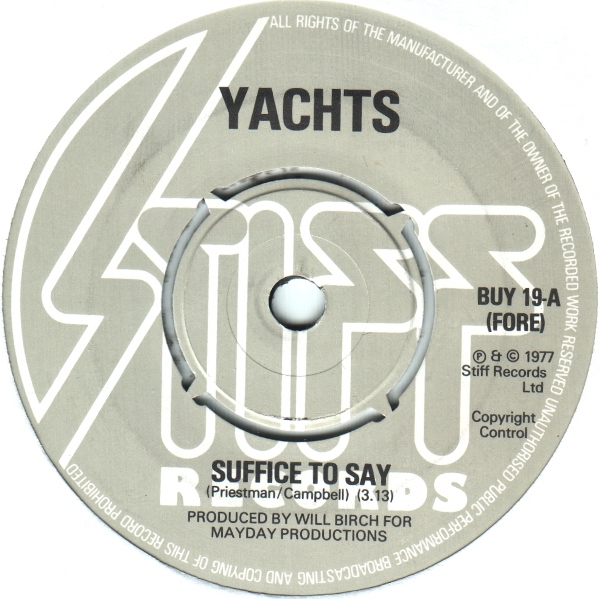 Yachts – Suffice To Say (The Complete Yachts Collection)
19th March 2018
Yachts are one of those long forgotten gems. Bands like the Yachts don't come around very often, as once you hear them you're hooked. 
Having only released 2 albums, 8 singles, Yachts disappeared off the face of the planet. But thanks to the re-discovery of the band, Cherry Red, along with chief yachtsman Henry Priestman both albums plus a plethora of B-Sides, Non LP singles and compilation cuts comes this much-needed set.
Their debut album, Suffice To Say was issued by the, now legendary Stiff label back in 1979. Suffice To Say is a perfectly constructed slice of New Wave and very much for fans of Heroes era Stranglers.
Without Radar followed in 1980.  A much more punchy sounding album with the same amount of fun that their debut brought. The songwriting alone was a more grown up affair whilst musically they became a little more experimental with the synthesizers capabilities.
The singles and rarities disc in this set is the jewel in the crown. Showcasing the bands progression throughout the years and featuring a genius version of the Gene Pitney classic 24 Hours From Tulsa. 
Most of the tracks in this set haven't appeared on CD before. Not only does that mean you can retire the records but if you're searching for them, you don't have to pay ridiculous prices to get them.
 It's Suffice To Say that this is a truly beautiful clamshell box containing humorous liner notes by Mark Kermode coupled with memorabilia and clippings from Mr. Priestman.
So it's time to moor your vessel, drop the gangplank, hurry home, open some grog and put some Yatchs on the old stereo. Sit back and enjoy some great British New Wave whilst becoming three sheets to the wind.
Score 7/10
Track List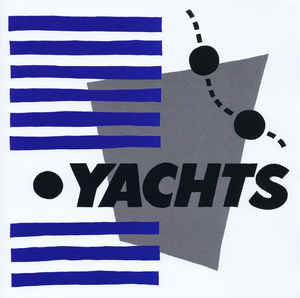 DISC ONE
YACHTS
1. BOX 202
2. IN A SECOND
3. LOVE YOU LOVE YOU
4. TANTAMOUNT TO BRIBERY
5. EASY TO PLEASE
6. MANTOVANI'S HITS
7. THEN AND NOW
8. SEMAPHORE LOVE
9. I CANT' STAY LONG
10. HEADS WILL TURN
11. I'LL BE LEAVING YOU
12. YACHTING TYPE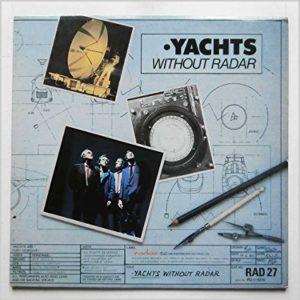 DISC TWO
WITHOUT RADAR
1. CONSEQUENCES
2. ON THE BRIDGE
3. TRUST YOU
4. OUT OF LUCK
5. THIS THING, THAT THING
6. MARCH OF THE MODERATES
7. THERE'S A GHOST IN MY HOUSE 8. LIFE SAVING'S EASY
9. NOW I'M SPOKEN FOR
10. THE LUSH
11. DON'T CALL US
12. SPIMOSA
DISC THREE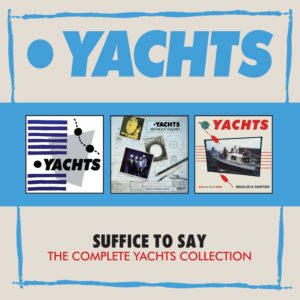 SINGLES & RARITIES
1. SUFFICE TO SAY
2. FREEDOM (IS A HEADY WINE)
3. LOOK BACK IN LOVE (NOT IN ANGER)
4. I CAN'T STAY LONG (SINGLE VERSION)
5. YACHTING TYPES (SINGLE VERSION)
6. HYPNOTISING LIES
7. HAZY PEOPLE (LIVE)
8. BOX 202 (SINGLE VERSION)
9. PERMANENT DAMAGE (LIVE)
10. ON AND ON (LIVE)
11. SUFFICE TO SAY (LIVE)
12. SECRET AGENTS
13. REVELRY
14. I.O.U. (IN THE ODDMENTS DRAWER)
15. 24 HOURS FROM TULSA
16. I COULDN'T GET ALONG WITHOUT YOU
17. FOOL LIKE YOU
18. DUBMARINE
19. DO THE CHUD – The Chuddy Nuddies
Release Date
23rd March 2018
Label
Cherry Red
For all things Yachts click HERE and to purchase the album, click HERE