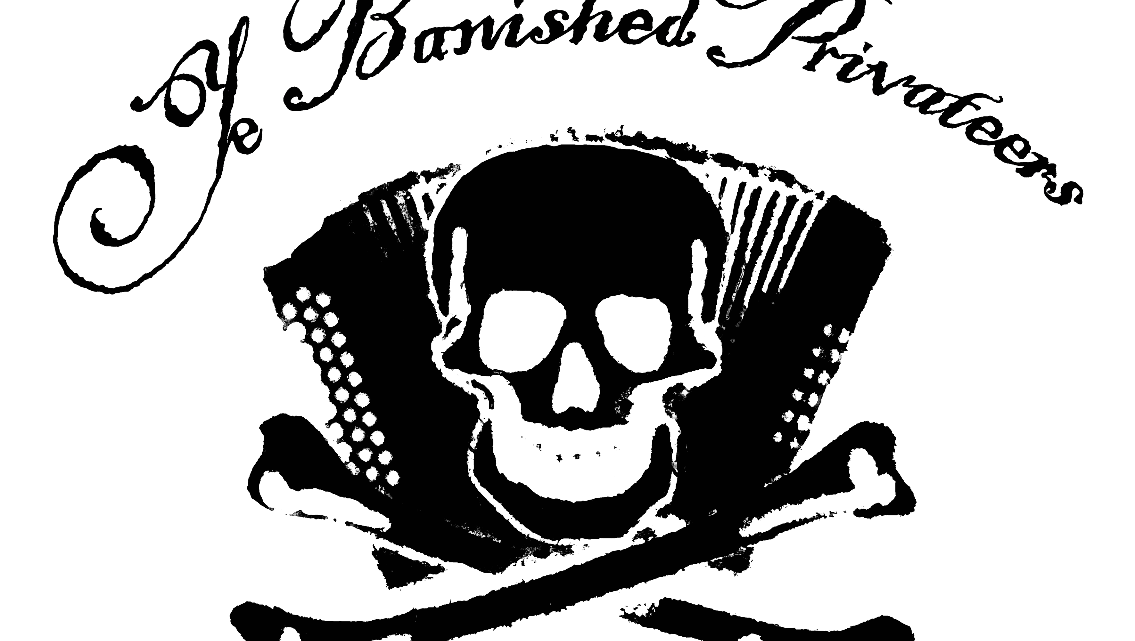 YE BANISHED PRIVATEERS Set Sail for Christmas with New Video "Ring The Bells"
16th December 2021
Following the release of their Christmas album, A Pirate Stole My Christmas, your favorite shanty pirates YE BANISHED PRIVATEERS offer another surprise from their treasury in the form of a music video for "Ring The Bells"! With this captivating single and album opener of A Pirate Stole My Christmas, the boisterous pack once more reveal a frostbitten visual, sending their fans and listeners off into a pirate-y jolly Christmas season!
 
YE BANISHED PRIVATEERS about the music video for "Ring The Bells":
"'Ring The Bells' is our final single release from A Pirate Stole my Christmas. For this video production, we were running desperately low on funds and could not afford to hire proper lighting for shooting outdoors in the Swedish mountains. Luckily our manager at Napalm Records had some connections with a budget production company called Raiffeisen Adult Entertainment. This particular company specializes in close intimate lighting and special effects and were said to be experts at making wood look good on camera. In the end it didn't turn out quite the way we expected, but the statistic shows that the average viewer only watches the first 25 seconds of a video, so we think we are good."
YE BANISHED PRIVATEERS deck the hulls with 11 swashbuckling Christmas shanties!
´Tis the jolliest of seasons! Swedish sea dogs YE BANISHED PRIVATEERS have come a'rowing through rough seas and salty winds to steal Christmas in the most swashbuckling of ways. Wrapped in the swag of pirate folk rock, the newly interpreted, grim covers of beloved Christmas classics on A Pirate Stole My Christmas draw the listener into a dark underworld of blood and bones! YE BANISHED PRIVATEERS put their shanty and pirate folk-infused spin on Christmas tunes like "Twelve Days Of Christmas" and the captivating album opener "Ring The Bells". The well-known classic "Oh Christmas Tree" gets a new coat of paint when YE BANISHED PRIVATEERS re-word it to "O Cannonball" – most definitely making Christmas Eve a special occasion for the most beautiful time of the year.
 
YE BANISHED PRIVATEERS add:
"If given enough time, every artist will eventually lose their last ounce of self-respect, and release a Christmas album. YE BANISHED PRIVATEERS are no strangers to self-loathing commercial stunts, and with our new album – A Pirate Stole my Christmas, we aim to officially join the ranks of Christmas legends such as Maria Carey and Bing Crosby. Our album is compiled of 11 classic carols defiled into an unrecognizable pulp of rum-drenched atonal pirate madness. If you didn't hate Christmas before, this is certain to change your mind!"
Get your copy of A Pirate Stole My Christmas NOW!
A Pirate Stole My Christmas track listing:
1. Ring the Bells
2. It Came to Bloody Pass
3. Deck and Hull
4. 12 Days of Christmas
5. Sulphur Ahoy
6. Little Rummer Boy
7. O Cannonball
8. Festival Days
9. Drawn and Quartered
10. Carol of Bellows
11. Away in the Gutter
 
A Pirate Stole My Christmas will be available in the following formats:
CD Sleevepack
1LP Gatefold Brick Red
1LP Gatefold Brick Red + Signed Postcard
Digital Album
 
YE BANISHED PRIVATEERS are:
Nobility – cembalo, pump organ, miniature piano and almond presents
Quinton Taljenblock – viola pomposa, fiddle, mandoline, hurdy gurdy and main chopper of the sloppy bells
Mr Bellows – squeezebox, crankbox and boxed presents
Eva the Navigator – violin, vocals and salt cured leg of lamb
Freebird af Wærmaland – violin, viola, vocals and wassailing
Monkey Boy – glühwein keg drum, naughty vocals and mixed floggables
Ina "Battery" Molin – glockenspiel, eggnog and pompous percussion
Wan Chou Zhong – obnoxious string drum, huge oriental fruit thing with strings and spices for the season
Silent Jim – mandolino, mandolino basso, cinnamon mead-drenched rambling and forced half merry singing
Magda Malvina Märlprim – blood-stained lute guitar, cherry vocals and prettifying with poisonous plants
Scurvy Ben – cajón, spicy percussions and lingering aimlessly whilst vocalizing various throat sounds
Meat Stick Nick – small bass, big bass, long tube bass and pickled herring
Quartermaster Blackpowder Pyte – peculiar proclamations, choir boy caroling and unorderly drunken revelry
Old Red – them thick, them thin and them tinsel strings
Landmark – percussion, marching drum and figgy pudding
Filthylocks – fipple pipes and mince pie
Shameless Will – vocals, vanity, profanity, coin snatching, coat turning and Abbot of Unreason
Bojtikken – heaven sent vocals, timbrell, loud cymbals and snow angels
 
YE BANISHED PRIVATEERS online:
HOMEPAGE
FACEBOOK
INSTAGRAM
YOUTUBE
NAPALM RECORDS