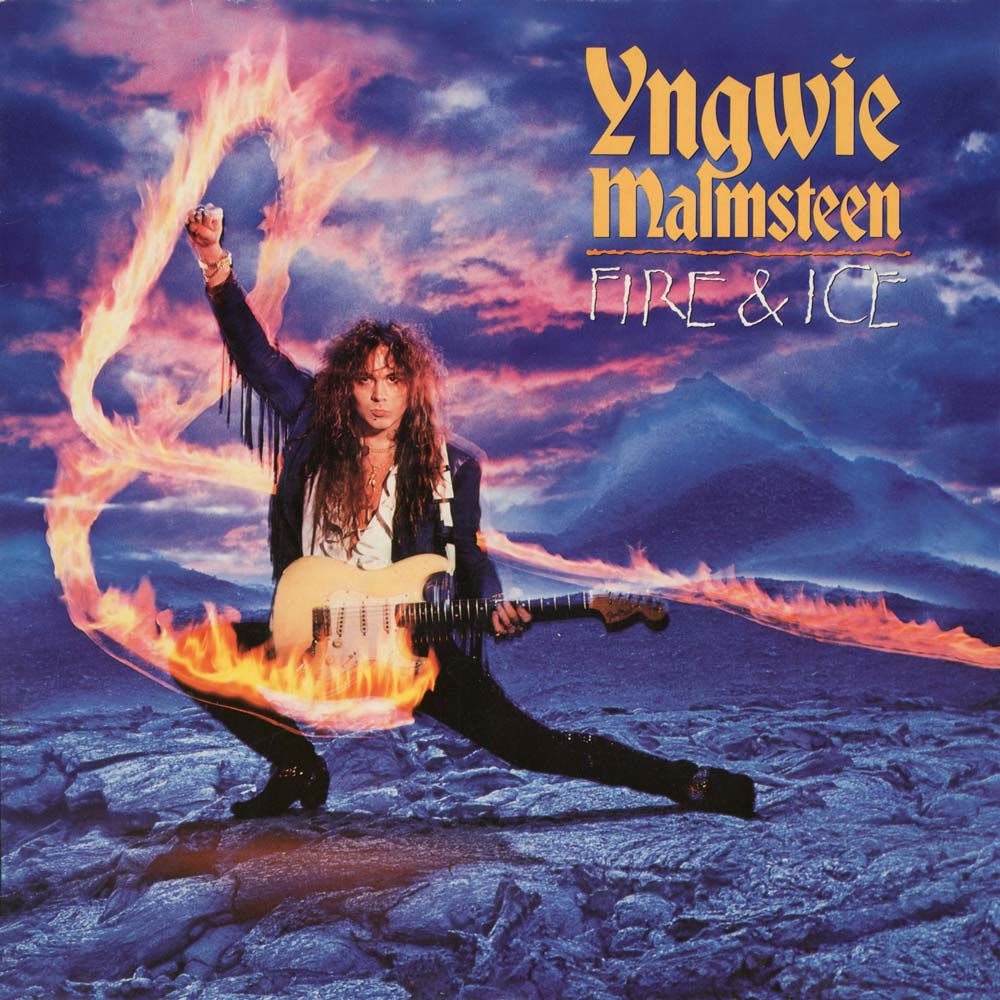 Yngwie Malmsteen – Fire & Ice – Expanded Re-issue
18th August 2017
Having been deleted for many years, Yngwie Malsteen and HNE Recordings re-issue a new expanded version of his 1992 classic album Fire & Ice. 
Kicking off with the obligatory shred instrumental Perpetual the album continues on with typical radio friendly rock.
Vocalist Goran Edmund sounds more confident on this album than he did on Yngwies previous 1990 album
Eclipse.
Being a typical Malmsteen album you have violins, sitars, flutes etc littered throughout Fire & Ice to reiterate the classical elements that have influenced Yngwies guitar style. This is no more evident than on the track No Mercy as this contains an arrangement of Johann Sebastian Bach's Badinerie.
Halfway into the album there is (as expected) another instrumental track, on which Malmsteen gets to show off his fret-board wankery.
The bonus tracks on this version are the Japanese only bonus track, Broken Glass plus the single version of the track Teaser.
The booklet that 
Although this isn't one of Yngwies greatest albums, it's a good place to start if you haven't heard much of his material. Plus the booklet gives a nice insight into Malmsteen as the liner notes are from Classic Rock magazine's Malcolm Dome.
Score 6.5/10
TRACK LIST
1. PERPETUAL
2. DRAGONFLY
3. TEASER
4. HOW MANY MILES TO BABYLON
5. CRY NO MORE
6. NO MERCY
7. C'EST LA VIE
8. LEVIATHAN
9. FIRE AND ICE
10.FOREVER IS A LONG TIME
11.I'M MY OWN ENEMY
12.ALL I WANT IS EVERYTHING 13.GOLDEN DAWN
14.FINAL CURTAIN
BONUS TRACKS
15.TEASER (SINGLE VERSION)
16.BROKEN GLASS (JAPAN BONUS TRACK)
RELEASE DATE
18th August 2017
LABEL
HNE Recordings
For all things Malmsteen click HERE & to purchase the album click HERE