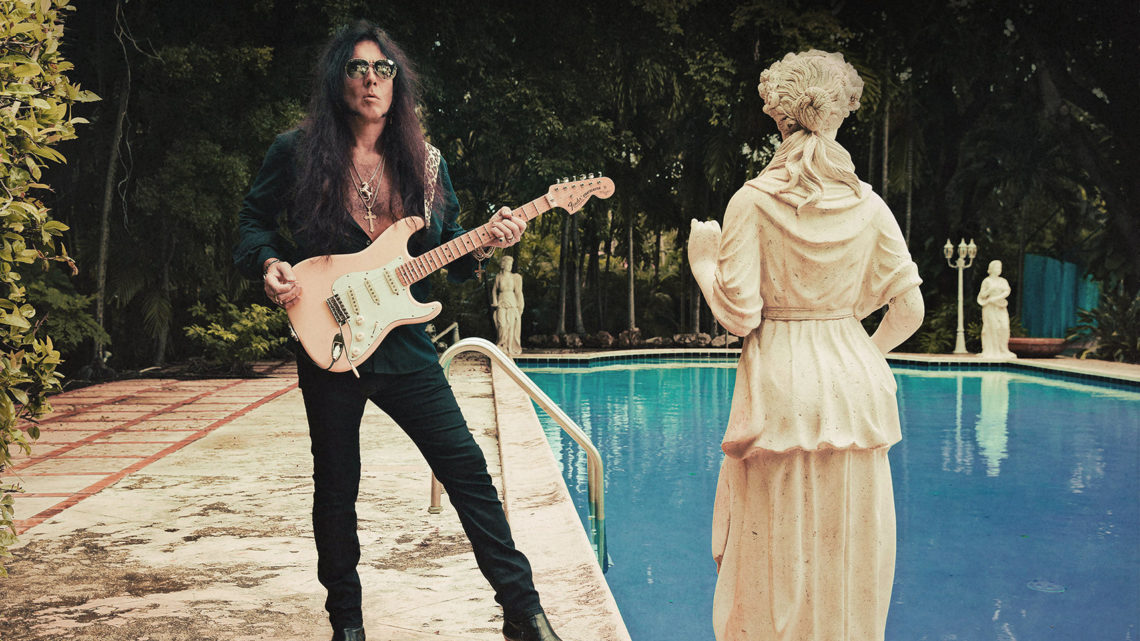 Yngwie Malmsteen Unveils Lyric Video For New Song 'Blue Lightning'
22nd March 2019
Ahead of the release of his new album Blue Lightning, Yngwie Malmsteen has released the official lyric video for the title track. Blue Lightning will be released on March 29th via Mascot Records/Mascot Label group. Speaking about the track, Malmsteen explains "I wrote the title track Blue Lightning specifically for this album. The track is very free, everything on it is improvised. I hope you'll enjoy it."
Yngwie Malmsteen is an undoubted pioneer, someone whose style and creativity has inspired so many others. While he first came to everybody's notice in Los Angeles with Steeler's self-titled album (1983), followed by Alcatrazz's 'No Parole From Rock 'N' Roll' the same year and 'Live Sentence' ('84), it's been what he's done since in a distinguished and far ranging career as a solo performer and band leader that has momentously shown Malmsteen's craft and worth as one of the elite guitarists on the planet. Combining skills that span a vast spectrum of inspirations, he stands as a giant, melding melody, technique and an epic scope in a unique and inclusive fashion.
Aside from the all the covers, there are also four original tracks, including Blue Lightning, included. And these clearly bring to the fore Malmsteen's abiding love for the Blues, as well as his capacity for doing interpretations possessed of emotion and depth.  He offers, "I have always featured songs with a Blues groove on albums. So, having my own material in this vein was very natural for me."
The album is self-produced, and Malmsteen has followed a traditional manner in the way this was recorded.  He shares, "In the old days, a band would go into the studio, do a couple of songs, then go out on tour, before returning to the studio to do a couple more new tracks. That's the way I did things this time. I have been so busy on the road in recent times that it was the most pragmatic way to do the album. In all, it took me about ten months to get it done, but by going in the studio in between touring commitments, I feel it kept everything fresh."
Also check out Sun's Up Top's Down | Blue Lightning | Album Trailer

How useful was this post?
Click on a thumb to rate it!
Average rating / 5. Vote count: