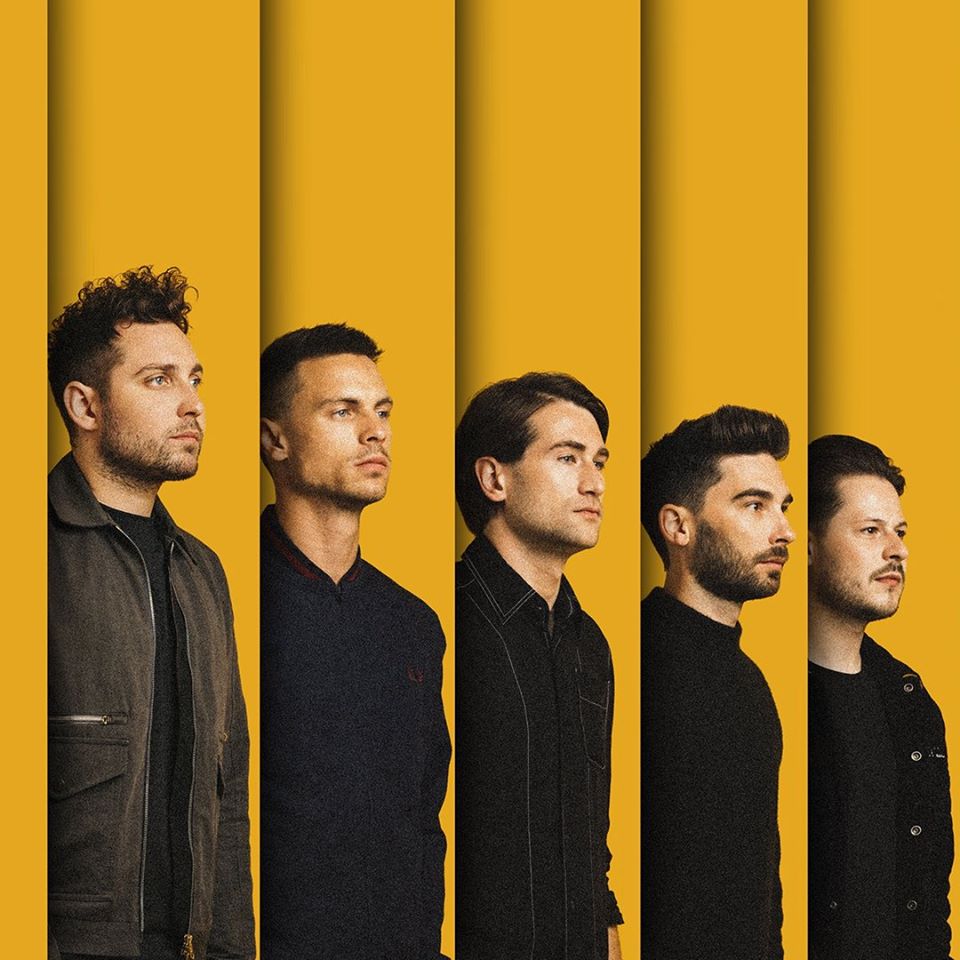 You Me At Six – "VI"
8th October 2018
The past year or so has proved to be a testing time for UK rockers YOU ME AT SIX…following the release of 2017's album "Night People", the Surrey-born band found themselves staring uncertainty in the face, following what can only be described as receiving a mediocre-at-best reception for a generally sub-par album. Discussions were held and it even got to the point where front-man Josh Franceschi admitted that, if the band couldn't move forward creatively then they may have to call time on the band! Less you me at six, more, sorry I've already got plans!
Luckily however, they persevered and went back to the drawing board, enlisting the help of producer Dan Austin who for all intents and purposes became an unofficial member of YMAS during production, helping them craft exactly what they wanted; understanding their aim and ultimately where they were going musically. Recorded in a residential studio in Alcester, they delivered the ten tracks that ultimately make up their sixth album, appropriately entitled "VI"…2017 was a bit of a bad night for YMAS, but have they put it behind them? Let's find out…
The album opens up with "Fast Forward" and it's an incredibly fitting nod to those aforementioned struggles following the last record. The idea of being torn between trying something new and playing it safe, gambling and ultimately facing failure, even questioning your own ability; a brutally open and honest track with a raw, passionate and anthemic chorus, reeking of redemption leading us to the here and now. It's really well delivered and full of conviction; great stuff. Album highlight "Straight To My Head" follows up right after and here they've opted for their tried and tested melodic indie-based rock sound, with a bouncy bass-line and a hook-laden chorus, coupled with the soaring gang vocals in the tracks climax this is highly entertaining and much better from the lads.
Further highlights include "Miracle In The Mourning" which utilises a subtle, underlying future techno vibe coupled with a solid rhythm, and a simple yet effective chorus, again nodding to the previous album with a play on words. The mourning after the night before, and the miracle of their recovery; full of acknowledgement for their situation. "Danger" too effectively uses its simplicity to carry forward a percussion-led piece of catchy indie-pop. Lyrically repetitive, but the melody keeps you listening and it's a quirky little track. There ARE lesser moments however such as the closing track "Losing You" which for the most part is a generic ballad-type effort but ends on this, enhanced a cappella vocal piece. "Back Again" allows Josh to embrace his inner JUSTIN TIMBERLAKE, before "I O U" slows things right down with a deeper, almost classic funk / hip-hop inspired beat.
Despite that they aren't really very serious complaints and really you have to give the lads credit for "VI"…they faced a lot of pressure following on from "Night People" that they essentially put themselves under, and they've delivered a much more enjoyable album at the end of it all. Going forward however they may just have to take You Me At Six more literally and slap a curfew on themselves, as they seemingly can't be trusted at night.
Score: 7 / 10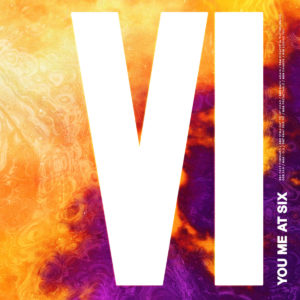 Track List:
"Fast Forward"
"Straight To My Head"
"Back Again"
"Miracle In The Mourning"
"3AM"
"I O U"
"Pray For Me"
"Predictable"
"Danger"