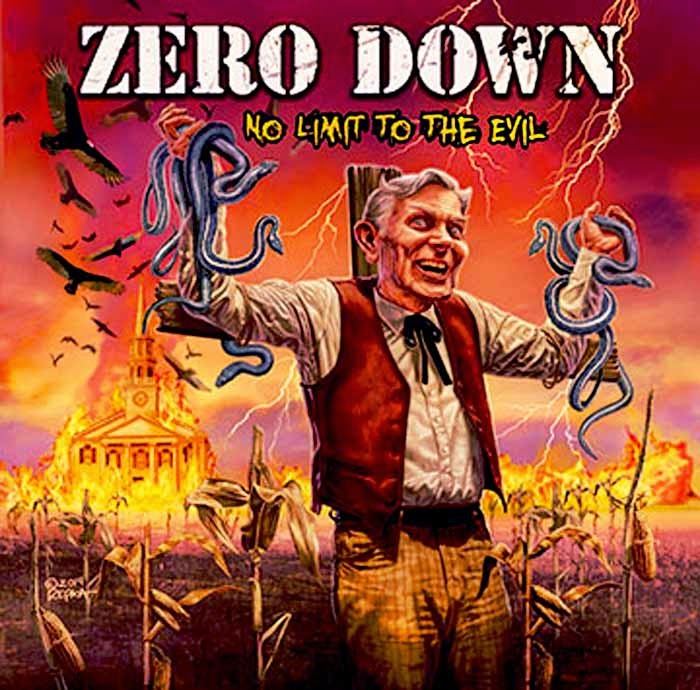 Zero Down – No Limit To The Evil
25th January 2015
When you think of the music scene in Seattle you will inevitable think of Grunge and Nirvana, Soundgarden, Pearl Jam, Alice In Chains and so forth…basically grunge! However Zero Down are trying to change that with their 4th album "No Limit To The Evil", they have self-released their three previous albums. So how are Zero Down trying to change the music scene in Seattle? Well by basically not caring what anyone thinks and just creating the music that they like, which seems to be a mix of Judas Priest 'British Steel' era, Thin Lizzy style riffs and a mixture of Motorhead, hard rock and punk thrown in for good measure.
[bandcamp width=100% height=120 album=1207266269 size=large bgcol=ffffff linkcol=0687f5 tracklist=false artwork=small]
This might sound like one big hot mess, however when Zero Down get it right the songs are great. It's just that when the mix of influences doesn't gel the songs seem to collapse in on themselves in silly over the top metal and song writing, such as "Cold Winter's Night", "Leche Di Tigre" and "Suicide Girl". Although to be honest "Suicide Girl" does have some good riffs it's just a shame about the rest of the song. Like previously mentioned though when Zero Down get it right then they hit the nail damn hard on the head, for example take the opening track "Return of the Godz" which is laden with Thin Lizzy style riffs, a biker rock style core and over-the-top Judas Priest esque vocals…what's not to like? While songs such as "Phantom Ghost" and "Two Ton Hammer" have a more Motorhead feel to them and make them stand out from the album. When Zero Down mix the earlier Motorhead influence with their metal core is when they produce their best work. Although "Steve McQueen" is actually a great song and reminds me of a more German Power Metal influenced song with hints of Accept and the undertone pummelling groove to the song.
While Zero Down bring nothing new to the metal scene, they are sure having a great time and when they get it right the songs kick arse. However when it  goes wrong it goes terribly wrong, overall though this is a fun metal album and has some great tracks and am sure that the drunker you get the more you'll enjoy the whole album. So crack out the beers, crank up the volume and get pumping those fists, banging your head, air guitaring and bellowing out the sing-a-long choruses! It might not be a classic album, but it sure is hell of a good time!
SCORE – 6.5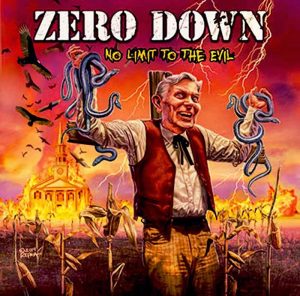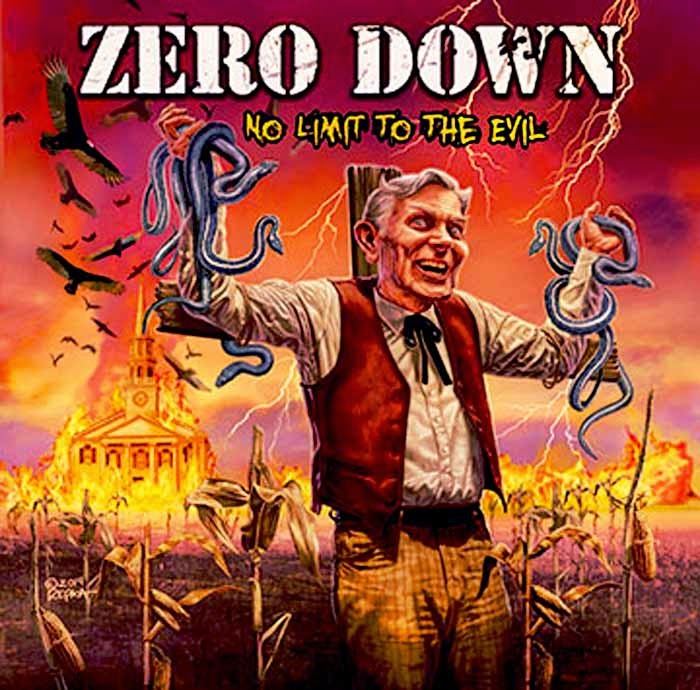 ALBUM INFO
1… Return of the Godz
2… No Limit to the Evil
3… Devil's Thorn
4… Cold Winters Night
5… Leche di Tigre
6… Phantom Host
7… Suicide Girl
8… Steve McQueen
9… Two Ton Hammer
10… Black Rhino
LABEL – Minotauro Records
RELEASE DATE – 15th December 2014