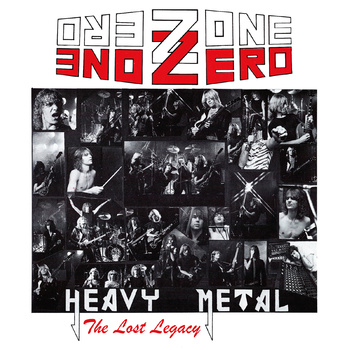 Zone Zero – The Lost Legacy
28th April 2014
One of the coolest things about the internet is that music from long forgotten bands can now be easily assembled onto a new album and released to an audience that is exponentially larger than the one the band had the first time round.
The Lost Legacy is an album that is the perfect example of this.  Zone Zero are a Swedish metal band who were active from 1980 to 1983 (during which time they only released one single and a few demo tapes), and reformed in 2004 and have since released several more tracks.  This collection includes their entire career and is comprised of live recordings, rehearsal tracks and studio cuts – including three more recent songs recorded in 2008.
The early 80's tracks on these 2 CDs reminds me of the first two Iron Maiden albums, with a raw NWOBHM sound.  None of it is especially groundbreaking – but there are some cool riffs and catchy tunes, and if you're a fan of early Iron Maiden, Judas Priest, or other NWOBHM bands, you'll enjoy them.
The four later tracks (one from 2004, and three from 2008) are more polished, but are mellower with less attitude, and I found I didn't enjoy them as much as the earlier stuff.  The inclusion of the five live tracks is pretty cool as it shows you what a good band these guys were in their day, but I do wonder why these tracks appear at the start of the first CD – I think they would have been better placed at the end of the second CD.
This is album isn't going to appeal to everyone – it's a collection of mainly early 80's tracks from a fairly obscure Swedish group – but if you're into some of the older more classic metal this is definitely worth checking out.
Score: 7 out of 10
ALBUM INFO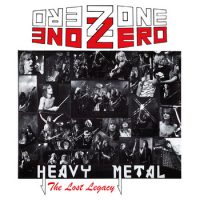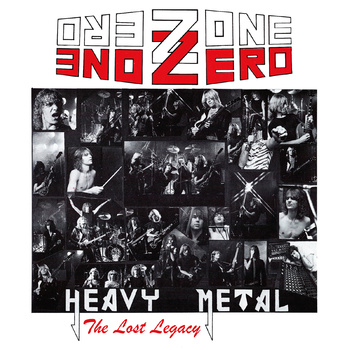 Tracklist
CD1
01.  Judgement Day 1981 (Live)
02.  Demon from Kingdom of Death 1981 (Live)
03.  Magic Woman 1981 (Live)
04.  Only Survivor 1981 (Live)
05.  Wannabe 1981 (Live)
06.  Genocide Patrol 1981
07.  Win or Die 1982
08.  Evil Dream 1982
09.  Demon from Kingdom of Death 1982
CD2
01.  Innocent 1983
02.  Zone Zero 1983
03.  Riding on the Wind 1983
04.  Revenge 1983
05.  Breaker of the Chains 1983 (Rehearsals)
06.  Searching for the Metal 1983 (Rehearsals)
07.  Someone's Calling My Name 1983 (Rehearsals)
08.  Tarakian 1983 (Rehearsals)
09.  I Want the Metal Back 2004
10.  Chasing Victory 2008
11.  Miss You 2008
12.  Twilight of the Gods 2008
Release Date
08 July 2014
Record Label
Shadow Kingdom Records
Links
http://store.shadowkingdomrecords.com/index.php?route=information/information&information_id=18
https://shadowkingdomrecords.bandcamp.com/album/the-lost-legacy