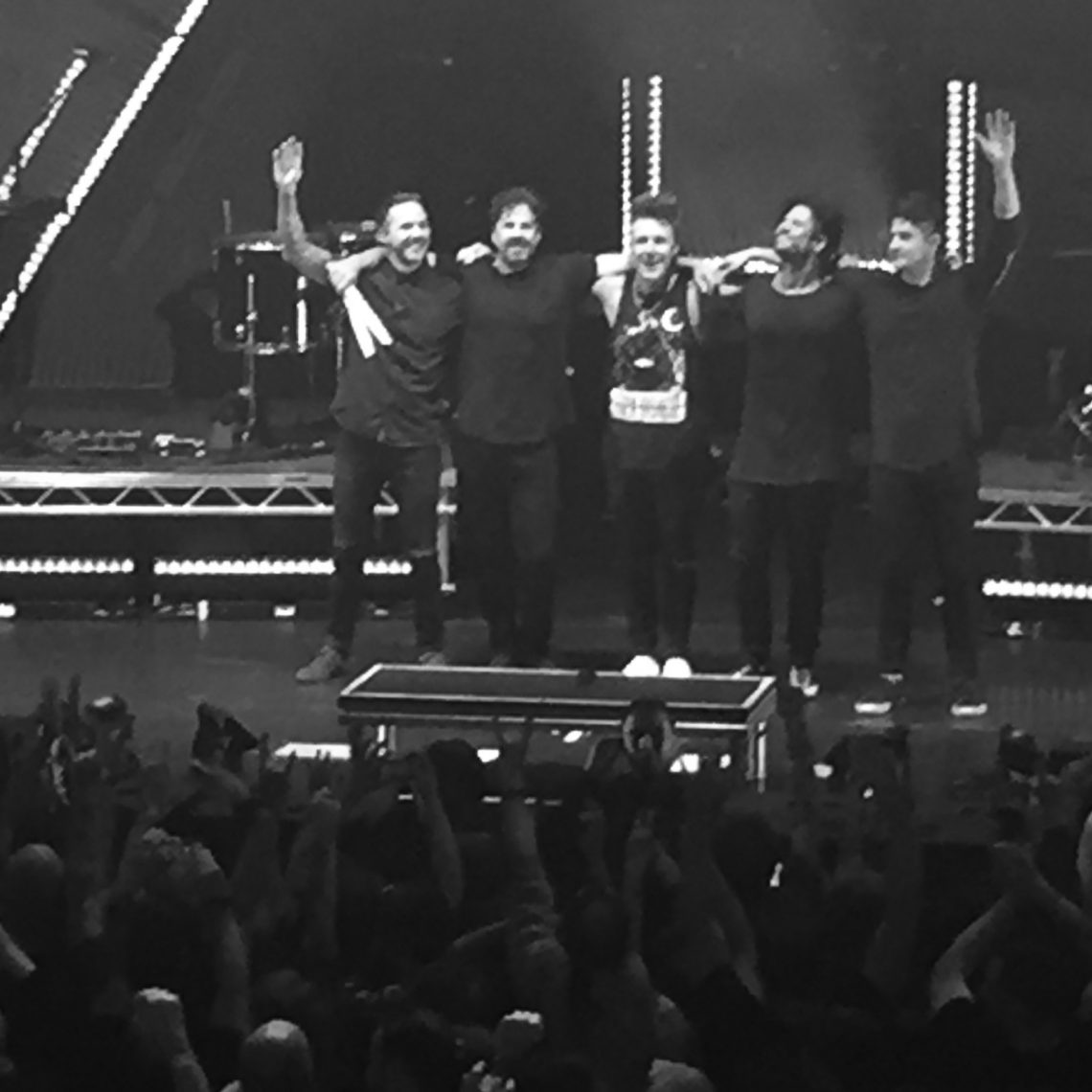 Papa Roach – Usher Hall – Edinburgh – 24th April 2019
25th April 2019
0
By
John Deaux
The air inside the Usher Hall, Edinburgh, is heavy with excitement. Papa Roach have been to Scotland before BUT this is the 1st time in their 26 year career that they've played the capital. The crowd is ravenous.
The only thing standing in the way was opening act, Nothing More.  An air raid siren pierces through the intro tape and then it's this Texan quartet hit the stage. Nothing More played great and whilst vocalist Johnny (with his abs of steel) is a complete mentalist on stage there was a distinct lack of connection between band and audience. It took the crowd (well, those who hadn't heard of the band) a little while to warm to them, but they did.
Papa Roach took to the stage at 8:15pm and immediately launch straight into  Last Resort and Jacoby is already bounding around like a man possessed. It's already blindingly obvious that this is a band that absolutely love what they do.
Songs such as, Elevate, Renegade  Music, Feel Like Home, Not The Only One along with the title track of the new album, Who Do You Trust? not only get a very warm reception but they also fit incredibly well in a set that is just splattered with tracks from their previous outings.
There's a lot of love pouring from Shaddix and the P. Roach guys. The track Scars was dedicated to those that are struggling with mental illness and dark times. Jacoby even shared that he too has gone through his own fair share of ups and downs over the past 26 years. But like those in the crowd, music has helped him through.
The 3 encore tracks kick off with an incredible version of the Prodigys Firestarter. Of course it would have been remiss if it wasn't dedicated to Keith Flint who sadly took his own life just a few short weeks before.
The gig concludes with Born From Greatness from the 2017 album Crooked Teeth, the house lights come up, the boys take a bow and then it's off into the mists of Edinburgh city center after what was a totally surreal and an out-of-body experience.
The Edinburgh audience were on fine form and were insanely loud and also energetic for Papa Roach. Circle pits, Walls of death and plenty of moshing was had by many.  (I took a quick trip to the standing area AFTER the show and believe me, it was hotter than a Ghost Chili being eaten on the sun). An amazing show from start to finish.
Papa Roach put on a superb performance that has made me wonder WHY it's taken me 26 years to catch this band live.
Set List

Last Resort
Help
Who Do You Trust?
Getting Away With Murder
Renegade Music
Between Angels and Insects
Elevate
Not the Only One
Traumatic
Hollywood Whore
Falling Apart
Forever
Scars
Feel Like Home
…To Be Loved
Encore:
Firestarter (Prodigy cover)
Infest
Born for Greatness
How useful was this post?
Click on a thumb to rate it!
Average rating 0 / 5. Vote count: 0
No votes so far! Be the first to rate this post.
Related