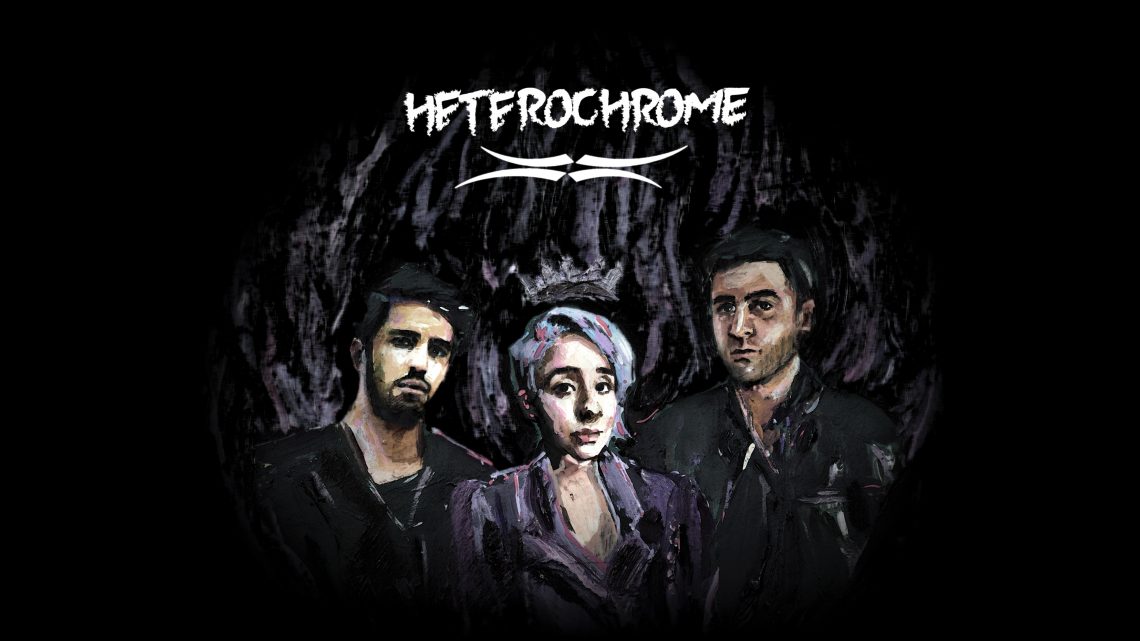 AATR Premier – Heterochrome – "Time's Up" (Official Lyric Video)
28th April 2022
1
By
John Deaux
Coming from Iran, the two founding members of Heterochrome have had a myriad of challenges to overcome through the years. One of the outlets they utilize to express these feelings is through music. The latest single off their upcoming album "From the Ashes" tells two of these stories as they share:
"'Time's Up' consists of two stories about the difficulties of love and the emotional devastation that comes from it. The first part deals with a deep sorrow from the mentioned devastation in Arash's life, and the second part recalls a memory from Mida. Arash wrote this song shortly after a life changing period of time and brought it forward, even though it sounded different than their previous work, sounding a lot more simple and raw. Mida's life story sounds like something out of a telenovela! A very progressive one, but a telenovela all the same."
The album was written and recorded over four years, during which Mida had to say goodbye to their fiancé many times, sending them off to the US alone, because of the travel ban. The second verse of this song was written on one of these "goodbye nights". The pain of saying goodbye, feeling your soul catching fire and burning with love is reflected in the lyrics. The inevitability of heartbreak in love is a universal language that almost everyone can speak.
Stripped down to raw emotions, Heterochrome overflows with passion and feeling. They are recommended for fans of alternative rock and progressive metal, and bands such as Lacuna Coil, Opeth and Porcupine Tree.
​"From The Ashes" will be released on May 13, 2022.
Album pre-order – https://heterochrome.bandcamp.com​
Previous singles:
Baraye Farda, For Tomorrow – https://youtu.be/NaTTGZdpQq4​
Badbadak (The Flight) (Music Video) – https://youtu.be/Ce1pjpfvWvE
The Bearing – https://youtu.be/pUwK1BoptaI​
Track Listing: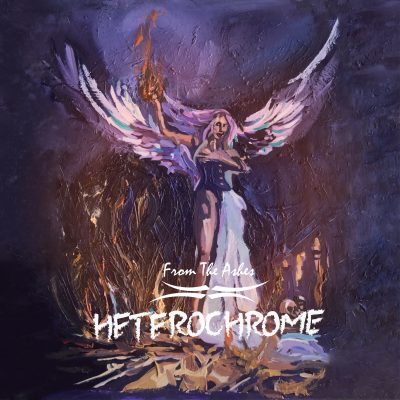 1. برای فردا (Baraye Farda, For Tomorrow) – 3:39
2. بادبادک (Badbadak, The Flight) – 3:28
3. Rage Against The People – 4:34
4. WOTB – 4:10
5. The Bearing – 4:29
6. Transition – 2:22
7. Time's Up – 3:06
8. Through Evil Within – 5:03
9. سرگردان (Sargardan, Wanderer) – 3:20
10. The Outlaw – 7:20
Follow Hetrochrome at any of the following links 

How useful was this post?
Click on a thumb to rate it!
Average rating 5 / 5. Vote count: 2
No votes so far! Be the first to rate this post.
Related