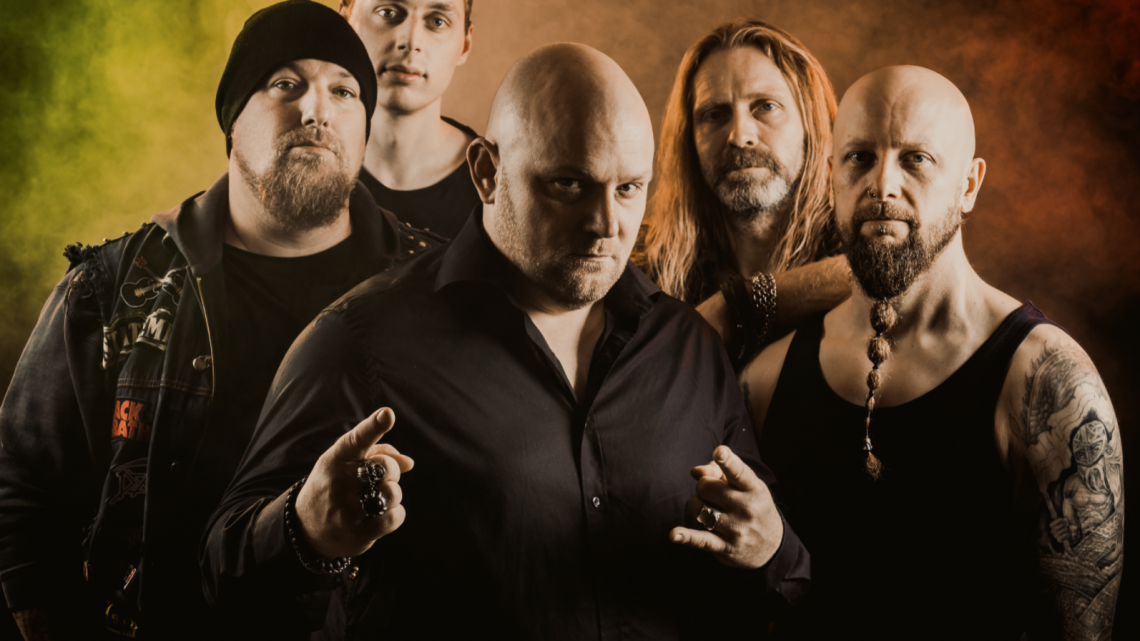 AATR Premier – STATEMENT "The Reaper" official video
11th February 2022
0
By
John Deaux
Danish melodic heavy rockers STATEMENT are back and ready to unleash their fourth album. As an appetizer, they release "The Reaper", the first digital single and official video from the album, which shows their impressive evolution as songwriters and as a band. "The Reaper" is also the story of a regular family man, who hides a big secret – he has a passion for killing, which he lives out when his wife and kids think he's working at night.
Statement hail from the dusty and dirty suburbs of Copenhagen, combining the raw power of several genres with their field-warrior melodic heavy rock and their assertive metal approach to form their own unique sound – a sound that straddles hard rock, heavy metal and softer elements from the world of pop. 
Formed in 2011, the band has focused since day one on writing ear-catching heavy rock that touches the very core of your soul. Statement released their debut album "Monsters" in 2014, followed by the second album "Heaven Will Burn" in 2016, and third album "Force of Life" in 2019, and is now coming with their fourth album in 2022. Once again, the recordings were done with Søren Andersen behind the mixer in Medley Studios. This fiery combination between the band's and Søren's falconry for details and indomitable perfectionism has taken Statement's universe to new heights, with even louder and more dynamic sound, especially coming from a special personal imprint and more convoluted band, where everyone has been involved in the songwriting. The inspiration comes from Scorpions, Metallica and Accept but also welcomes newer names such as Five Finger Death Punch, Volbeat, and Disturbed.
A new Statement album will be released in 2022 via Mighty Music.
Line-up:
Jannick Brochdorf – vocals
Niels Alex Larsen – lead guitars, backing vocals
Lars Ulrik Le Fevre – guitars, backing vocals
Martin Poulsen – bass
Daniel Nielsen – drums
Digital single:
https://bfan.link/the-reaper
Web:
Official site
Facebook
Instagram
How useful was this post?
Click on a thumb to rate it!
Average rating 0 / 5. Vote count: 0
No votes so far! Be the first to rate this post.
Related