AC/DC – PWR/UP: A Review
11th January 2021
It's AC/DC, so 7/10. Job done.
No seriously. That's it.
AC/DC do what they do. What they've pretty much always done. They write good quality, classic hard rock tunes that stick to a formula that has worked since the late 70's.
I mean what more do you want? Angus Young is Angus Young, one of the worlds great guitarists and even after his brother's death (Rock In Peace Malcolm) Angus can still produce the goods these many years later, he just has a sound that all of rock and metal admire. Brian Johnson still has that voice full of gravel and soul. The fact that Brian is back given his health issues is wonderful.
The fact that this new album could've been released in 1979 or 1999 is remarkable. The legacy of this band is already cemented in the Rock 'N' Roll Hall of Fame yet they continue to produce catchy songs that will appeal to pretty much anyone who likes guitar based music.
Okay, here's proof that I listened to the album. 'Realize' has the band singing "Ahhhhh" in a very similar vein to that classic, Thunderstruck.
Want more proof that this is pure AC/DC? The shortest track is 2 minutes 54 seconds long, the longest track is 4 minutes 6 seconds long. This isn't a criticism. I mean, I don't expect AC/DC to have a Maiden-esque 14minute epic at this stage of their career. They found a formula which worked and produced some true classics. Why would they need to change now?
Conclusion
It's AC/DC.
I really don't know how much more I can write, or how much more you can expect.
A very solid (and wholly expected).
Score – 7/10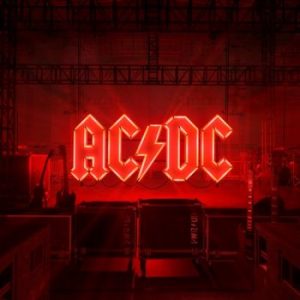 Track Listing
Realize 3.37
Rejection 4.06
Shot in the Dark 3.06
Through The Mists of Time 3.32
Kick You When You're Down 3.10
Witch's Spell 3.42
Demon Fire 3.30
Wild Reputation 2.54
No Man's Land 3.39
Systems Down 3.12
Money Shot 3.05
Code Red 3.31