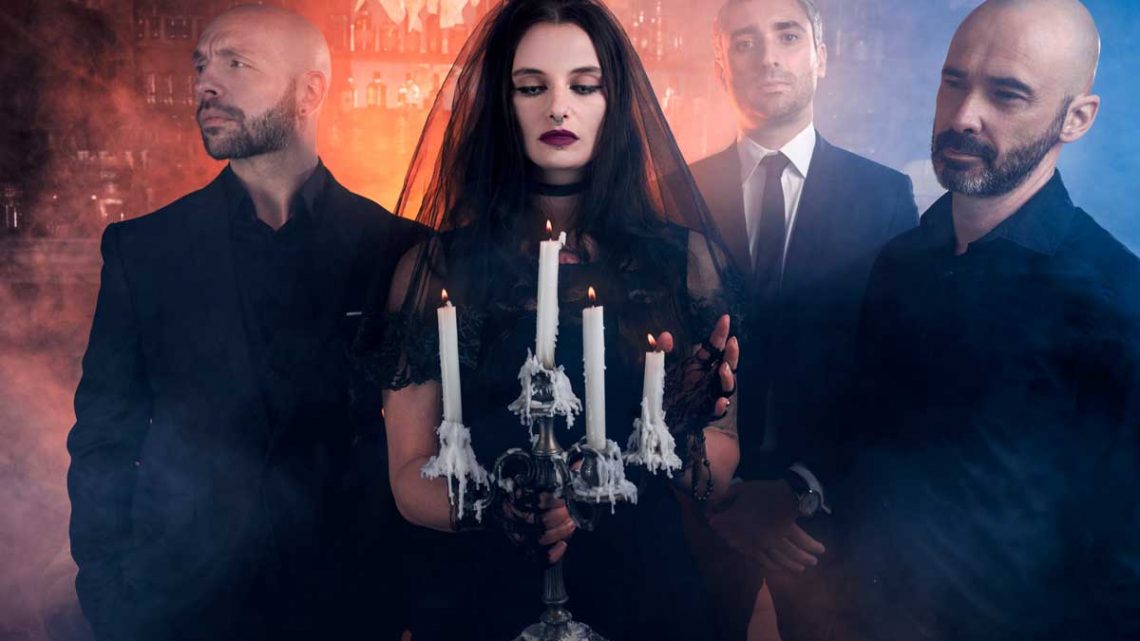 AKIAVEL Shares Live Performance From Metal Injection's Slay at Home Fest
29th June 2021
0
By
John Deaux
French Death Metal phenoms AKIAVEL gave a stellar live performance as part of Metal Injection's Slay at Home festival finale! The set aired Saturday, June 19th, and the full clip of the performance can now be seen
AKIAVEL is currently supporting their latest full-length, 'Vae Victis,' which was released in April 2021 to critical acclaim. 
"2021 could be the year for Akiavel, then, a group of French upstarts who are keen on leaning into the genre's heavier side (think: later At the Gates and Carcass). On their latest single, "Frozen Beauties," the band expertly weave Amott-worthy riffs and composition with roaring, dynamic vocals, and the result is hard to turn away from: this band's got something." – MetalSucks
"Akiavel has just hit very hard with "Vae Victis", which, for yours truly, will certainly place itself in my annual top 10. Everything is meticulously thought out, the whole is very efficient and shows flawless dynamism. The rhythmic changes without incessance, the riffing is murderous and the rhythm section acts as a nuclear power station, without forgetting the dark vocals of Auré. Here, there is no room for weariness, "Vae Victis " is a warhead which will explode everything in its path and which will leave no survivors…18/20"  – Spirit Of Metal
"Vae Victis" is a giant of a Death Metal album! AKIAVEL deliver a mix of modern melodic Death Metal with epic melodies and traditional Death Metal as well as Thrash Metal elements. The album is fast, brutal, dark, and an upgrade on their debut album. With "Vae Victis", AKIAVEL develop their own Death Metal sound further and "Vae Victis" gives them a distinctive uniqueness and own identity as a band." – Metal Temple
"Bottom line? This is a very impressive album…" – Sleeping Village Reviews
'Vae Victis' can be streamed, downloaded or purchased HERE.
Links:
https://www.facebook.com/Akiavel
https://www.instagram.com/akiavel/
https://open.spotify.com/artist/14M2CyExjuwWrJlJGYvg6T
https://www.youtube.com/channel/UCY52nn6ZxtfjlxYTPDWjSvA
How useful was this post?
Click on a thumb to rate it!
Average rating 0 / 5. Vote count: 0
No votes so far! Be the first to rate this post.
Related
About the author
Some say Yank My Doodle, It's A Dandy! is a biographical movie based on John. Some have even said that his favorite artist is Chesney Hawke! All we really know is he sleeps inside out and his hair tastes like candy floss.