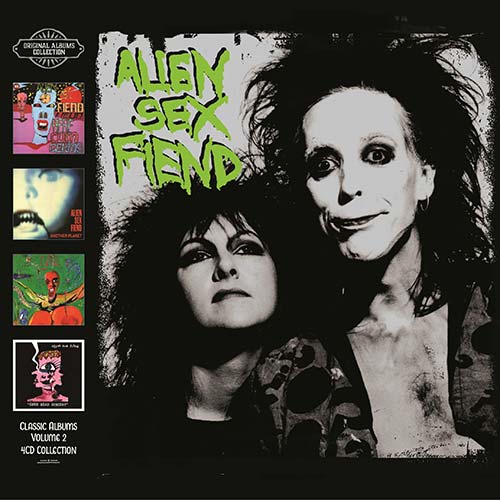 Alien Sex Fiend – Classic Albums Vol. 2: 4 CD Set – Review
13th June 2016
Alien Sex Fiend were an industrial Goth band from London who were way ahead of their time & only now are they being appreciated for their revolutionary soundscapes.

The 1st classic album box set was released back in February of 2015 & was a massive success, & Box 2 the original remastered albums was commissioned.
As with box set 1, box set 2 also features a plethora of bonus tracks, once again everything has been overseen by Nik and Mrs Fiend themselves to make sure their legacy is kept true & not watered down in any way.
Each disc contains over an hour of music from this ground breaking band & is housed in clamshell box with replica album cover cardboard sleeves, as well as a full colour booklet with liner notes
Alien Sex Fiend still perform to this day & are an act well worth seeing live.

Available 24th June here as well as all the usual suspects & of course it's well worth the purchase
Track Listing:
DISC ONE
HERE CUM GERMS
1.THE IMPOSSIBLE MISSION
2. HERE CUM GERMS (RAVI-MIX #9)
3. ISOLATION
4. MY BRAIN IS IN THE CUPBOARD – ABOVE THE KITCHEN SINK
5. YOU ARE SOUL
6. DEATH
7. BOOTS ON!

BONUS TRACKS
8. HURRICANE FIGHTER PLANE
9. HURRICANE FIGHTER DUB
10. IT LIVES AGAIN
11. THEY ALL CALL ME CRAZEE
12. CAMEL, CAMEL
13. STUFF THE TURKEY
DISC TWO
ANOTHER PLANET
1. BUN-HO!
2. EVERYBODY'S DREAM
3. RADIANT CITY
4. SPOT YOUR LUCKY WARTS
5. SAMPLE MY SAUSAGE
6. OUTER LIMITS
7. INSTANT KARMA SUTRA…
8. SO MUCH TO DO – SO LITTLE TIME…
9. ALIEN
10. WILD GREEN FIENDY LIQUID
11. NIGHTMARE ZONE
12. BUN-HO! (TIME AFTER TIME)
13. ANOTHER PLANET
BONUS TRACKS
14. HAUNTED HOUSE
15. SILVER MACHINE
16. SATISFACTION
17. EVERYBODY'S DREAM (Demo)
18. BUN HO! (Cranium Mix)
19. BUN HO! (Time Gentlemen Please)
DISC THREE
CURSE
1. KATCH 22 (I. YOU / II. ALONG CUMS REALITY / III. HUBBLE BUBBLE / IV. GOODBYE TO SPACE)
2. NOW I'M FEELING ZOMBIEFIED
3. STRESS
4. BLESSINGS OF THE STATE
5. EAT! EAT! EAT! (AN EYE FOR AN EYE)
6. AIN'T GOT TIME TO BLEED
7. BLEEDING REPRISE
8. DALI-ISMS
9. BURGER BAR BABY
10. I THINK I
BONUS TRACKS
11. MAD DADDY DRIVES A U.F.O.
12. WUTHERING WIND
13. RADIO JIMI
14. HANDS OF THE SILKEN
15. BLESSING IN DISGUISE
16. PSCYHE OUT ZOMBIE DUB
17. CURSE OF THE MANIC MAXI
18. BIM (EDIT)
DISC FOUR
OPEN HEAD SURGERY
1. CLOCKWORK BANANA BANANA-MOON
2. MAGIC
3. CLASS OF '69
4. ALIENSEXFIEND
5. COMA
6. LICKIN' MA BONE
7. STRE$$ED OUT!
8. B-B-BONE BOOGIE

BONUS TRACKS
9. COMATOSE -THE ULTRA MIX
10. MRS. FIEND GOES TO OUTER SPACE…(EDIT)
11. MAGIC (VERSION)
Score 8.5/10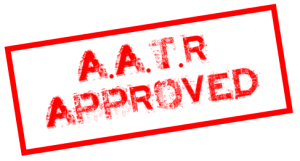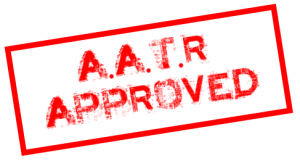 How useful was this post?
Click on a thumb to rate it!
Average rating / 5. Vote count: