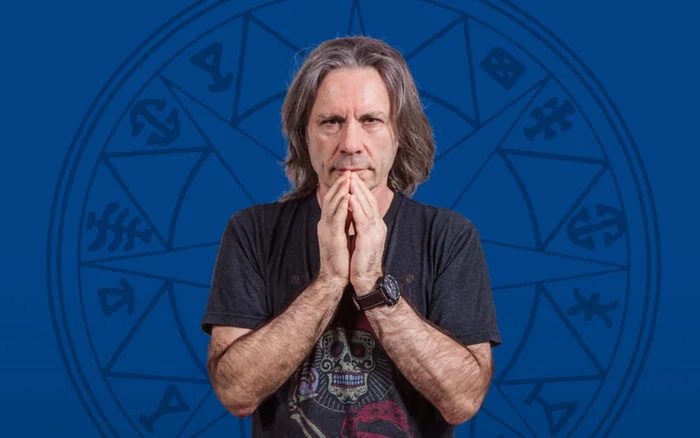 An Evening With Bruce Dickinson – Usher Hall – Edinburgh 10th December 2021
11th December 2021
0
By
John Deaux
It may be bloody cold in the Scottish capital tonight but many of us are holding tonight's hottest ticket in town and we're getting to spend a cozy evening with Bruce Dickinson of Iron Maiden fame.
Bruce has led an interesting life. From being a gold medal Olympic fencing winner, to being an airline pilot for l bands. He's also a bit of an entrepreneur. 
It's no real surprise that Mr Dickinson can hold an audiences attention for 3 hours, but he usually has a band backing him. Tonight he's laid bare as it's just him telling stories of his life. 
An absolute plethora of topics were discussed, from his time in Samson and drummer Thunderstick being pissed off that the Cambridge Rapist was wearing the same gimp mask albeit without the sequins. Being shit feared of flying with Nico McBrain,  his battle with cancer and building 'Exocet' missiles
To say that for 3 hours many laughs were had is an understatement. My sides are still aching from chuckling and my face from smiling. 
Mr. Dickinson proved tonight why he's considered a bit of a legend and a true renaissance man. 
He loves a natter and can talk the hind legs off a donkey. Had there not been  a curfew I reckon he would've talked all night ,we would've let him and hung on every word. A natural born public speaker.
During the interval we were treated to the SFX version of the Writing On The Wall video from Iron Maiden. The whole place shook with every boom, bang of the fight sequences. With the video being broadcast via a HD projection system, the stunning visuals coupled with an outstanding PA system  kept those who stayed for almost 8 minutes of the 20 minute break completely enthralled.
The 2nd half of the show was a Q&A session. The audience were invited upon entrance to write a question for Mr. D. . One of the questions was to perform an acapella version of Revelations. Of course Bruce obliged and it was a perfect way to end an amazing spoken word show. 
Fingers crossed he'll be back for another round of shows and if you missed them this time, be sure you get a ticket for the next run. 
For all things Bruce Dickenson related, click HERE and to purchase of a copy of his biography, What Does This Button Do, click HERE
How useful was this post?
Click on a thumb to rate it!
Average rating 5 / 5. Vote count: 431
No votes so far! Be the first to rate this post.
Related